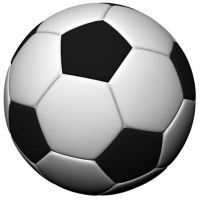 We are in a fresh feminist moment, highlighted thanks to FIFA. Hang with me while I explain.

It is obviously ridiculous that the payout to the U.S. Women's Soccer team for the World Cup victory is $2 million; the German men got $35 million last year. The $2 million is almost cute, considering it's the same amount as the alleged bribe paid FIFA exec Jack Warner for his vote to make Qatar the 2022 World Cup site.
For a long time money has measured worth. I'm sure Warner, former FIFA President Sepp Blatter, and others could prattle on about why women don't deserve a big payday: women's sports are not big time. When you consider low ticket prices, turf fields (rather than grass), shabby player treatment (competitors stuffed into the same hotels and practice venues), it hardly looks like the big-money (men's) World Cup event of July 2014.
For years, FIFA has treated the Women's World Cup as an afterthought. When the U.S. women last won, in 1999, there was so little publicity that people only found out because Brandi Chastain whipped off her jersey, spurring debate about whether it was appropriate to show a sports bra in public.

Things are changing. The fashion forward will note that bras have officially become shirts (now they're called "bralettes."). The Women's World Cup final became most watched televised soccer game in U.S. history. Commemorative t-shirts are selling out online. Carli Lloyd could earn $2 million (that number again!) just in commercial deals following her hat trick in the first few minutes of the game, the fastest ever in World Cup history.
Suddenly, rather than looking powerful, FIFA looks dumb and stale. For guys with a nose for cash, they are leaving a lot of it on the table. (You can't watch a replay of Lloyd's half-field goal online without viewing a commercial first.)

There is a big problem with the economics of how women are paid in sports (and elsewhere), which FIFA is helping to make obvious. I don't want to say that money doesn't matter (it does), but the U.S. women are playing out their power in a fresh feminist image that is a celebration of female skill and dominance. The effect is to make low wages look absurd. In much the same way that women have quietly come to own college campuses and advanced degrees, female athletes are demonstrating their clear-headed brilliance.

This isn't about anger. It's about proficiency—on the field and off. The U.S. Women's World Cup win comes at a moment when "feminist" is no longer a dirty word among the under-thirty somethings. It comes as muscular Serena Williams is proving to be so dominant that I caught ESPN talking heads debating the other day if she might be the greatest athlete of all time. Who was it? LeBron, Michael, or Serena?

We have reached this moment through an interesting détente between old-time feminists and young women. We have don't have to choose between sport girl or girly-girl: I saw an eight-year-old at a men's soccer game wearing a party dress—and cleats. This new feminism is about pink and sparkles and mettle, all at the same time. It is Serena tough. U.S. women driven. Amy Schumer sarcastic. And Taylor Swift nice.

Pop star Swift, like the U.S. women's soccer team, has amassed a base of girl fans and built an empire by reaching out and preaching friendship, self-respect, and girl-to-girl support. She has embraced stuff that is sweet: cats and cookie baking. But don't be fooled. She was the one who forced Apple to change its payment policy to artists by threatening to withhold her album 1989 from iTunes (Apple fussed, then caved). That is power.

So when Swift invited the Women's World Cup team to the stage before 60,000 fans during her concert at MetLife stadium following the team's ticker tape parade in New York City, it was a visual demonstration of the new feminist might. It was women reaching out to one another and recognizing that success in one venue amplifies value in another. The bedazzled love—and support—suits them both. Blatter once famously said that the only way to get people interested in women's soccer was for the players to don very short shorts. Now, he—and FIFA—just look out of touch.

Laura Pappano is writer-in-residence at Wellesley Centers for Women, a journalist who frequently contributes to the New York Times, and author of several books including Playing with the Boys: Why Separate in Sport is Not Equal>