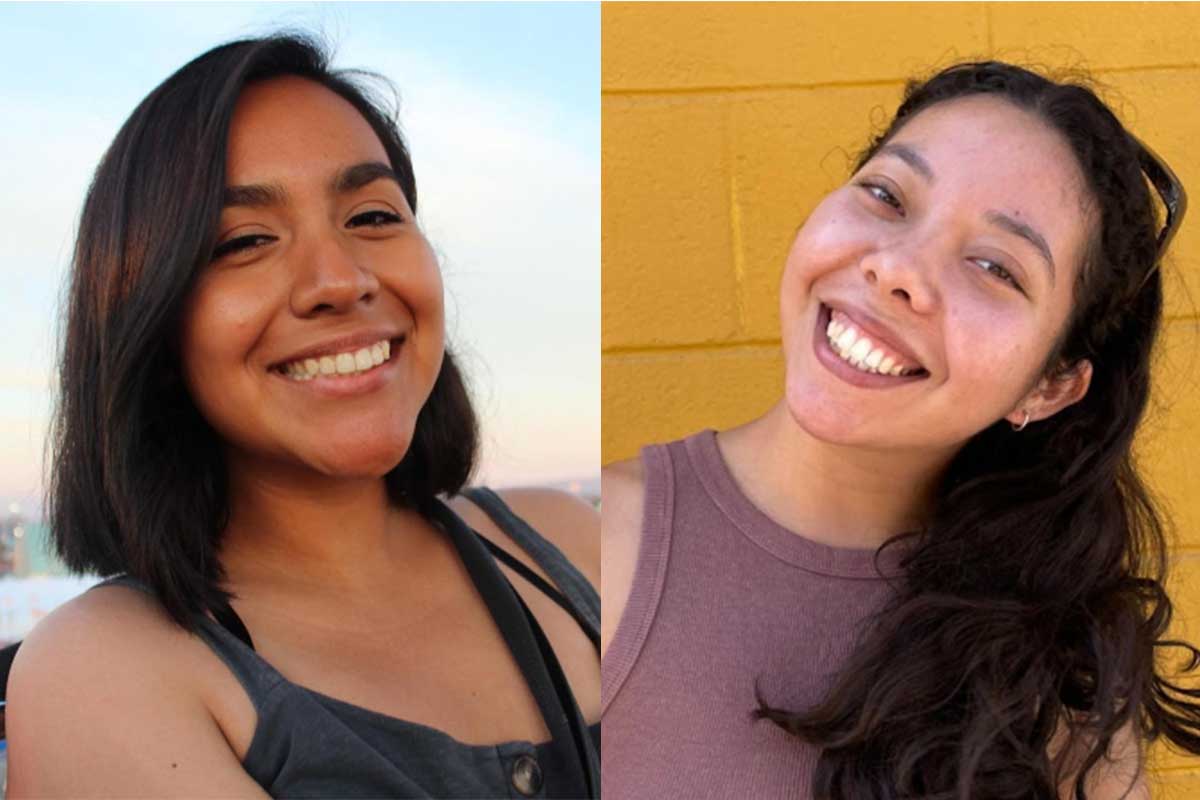 This post was written by Jennifer Miranda and Bri Vigil, recent graduates of Wellesley College who took a Calderwood Seminar on public writing taught by WCW Senior Research Scientist Linda Charmaraman, Ph.D.
When it comes to social media and digital technology, it's important to understand how the experiences of different groups of people can vary widely. We know from both existing research and our personal experiences that the role these technologies play in the lives of Latinx people is particularly unique and worthy of further study. For example, research from the Youth, Media & Wellbeing Research Lab demonstrates that Latinx adolescents start using social media younger than their white counterparts, which can expose this subgroup of teens to behavioral difficulties in relation to things like sleep disruption and increase their risk for negative mental health symptoms. Many Latinx kids face a lack of guidance on tech use, making it difficult for them to have a healthy and rewarding relationship with technology.
But studies on interactions between technology and adolescents often neglect the varying social capital of adolescents from different backgrounds and experiences. We both grew up in Latinx households, and carry many memories of figuring out how to quickly work with technology in order to help our non-English speaking parents. Just like us, there are a multitude of Latinx adolescents in the U.S. who have one or two immigrant parents who require aid in navigating the digital world.
Dr. Carmen Gonzalez, a researcher and professor at the University of Washington who focuses on digital equity and health communication, describes the struggle that Latinx adolescents experience because of the dependency their parents have on them. They are often forced to learn how to complete tasks that others their age won't have to deal with for many more years to come, sometimes ever: reading, interpreting, and translating government documents; sending emails to their parents' bosses; communicating with other family members over social media; paying bills; and generally knowing how to advocate for themselves, their parents, and other loved ones within societal systems. These adolescents serve as a sort of "broker" between their parents and U.S. society in the digital world. Gonzalez describes how this interaction with technology negatively impacts adolescents and often creates frustration and resentment toward their parents, because they are not able to interact with others online in the manner that they would want to.
We both grew up in Latinx households, and carry many memories of figuring out how to quickly work with technology in order to help our non-English speaking parents.
Despite that, as adults and looking back on our experiences with this, we wouldn't change it for the world. Before turning 15 years old, we both knew how to read tax documents and communicate through email in a manner that not all of our peers were able to. However, again and again, research in this field omits mention of the social capital that experiences like ours led us to gain. Ultimately, there are nuances that come along with the experiences of minority children—specifically Latinx children with one or two immigrant parents—that many studies fail to consider.
There is a great need for further studies on the experiences of minority, first-generation American adolescents navigating technology and social media. The social capital present in this community should be acknowledged and appreciated rather than continuing to ignore the ways in which technology positively shapes one of the largest groups of adolescents in our country. We hope that others of similar backgrounds see their experiences reflected in us, and that there is more research on and acknowledgment of our very real and pertinent struggles and triumphs in the realm of digital technology.
Jennifer Miranda is a member of the Wellesley College Class of 2022 who majored in computer science and education. Bri Vigil is also a member of the Class of 2022 and majored in data science and Latinx studies.