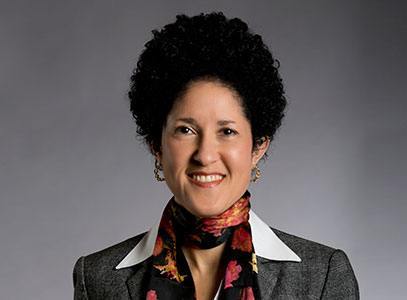 Layli Maparyan
Katherine Stone Kaufmann '67
Executive Director
Ph.D., Temple University
layli[dot]maparyan@wellesley[dot]edu
Executive Director of the Wellesley Centers for Women; expert on the womanist worldview and activist methodology
Layli Maparyan, Ph.D., is the Katherine Stone Kaufmann '67 Executive Director of the Wellesley Centers for Women and Professor of Africana Studies at Wellesley College. She is best known for her scholarship in the area of womanism and is the author of two groundbreaking texts in the field of womanist studies, The Womanist Reader (Routledge, 2006) and The Womanist Idea (Routledge, 2012); a third book is forthcoming. Maparyan has also published significantly in the areas of adolescent development, social identities, (including biracial/biethnic identity and the intersections of racial/ethnic, sexual, spiritual/religious, and gender identities), Black LGBTQ studies, Hip Hop studies, and history of psychology.
Maparyan's scholar-activist work interweaves threads from the social sciences and the critical disciplines, incorporating basic and applied platforms around a common theme of integrating identities and communities in peaceable, ecologically sound, and self-actualizing ways.
Background
Prior to joining WCW, Maparyan served as a Fulbright Specialist at the University of Liberia and a Contemplative Practice Fellow of the Center for Contemplative Mind in Society. She also served as an associate professor of Women's Studies and associated faculty of the Department of African American Studies at Georgia State University. Formerly assistant professor of Psychology and African American Studies at the University of Georgia, she also served as founding co-director of the Womanist Studies Consortium, a Rockefeller Humanities Fellowships residency site, during which time she recruited and supported scholars and interns from the U.S. and other countries and published a journal, The Womanist (later Womanist Theory and Research).
Education
Maparyan holds a Ph.D. in Psychology with an emphasis on lifespan human development from Temple University and an M.S. in Psychology with an emphasis on developmental psychology from the Pennsylvania State University. She is a graduate of Spelman College, where she majored in philosophy.
Affiliations
Maparyan currently sits on the Board of Directors of the Global Fund for Women and the Steering Committee of the Center for the Study of Men and Masculinities. Throughout her career, she has held numerous positions of leadership in organizations as diverse as the National Women's Studies Association, the National Center for Civil and Human Rights Women's Initiative, the University Consortium for Liberia, Foreverfamily (formerly Aid to Children of Imprisoned Mothers), Engender (South Africa), the National Council for Research on Women (NCRW; now Re:Gender), the Atlanta Women's Foundation's Faith, Feminism, and Philanthropy Initiative, and most recently, the Sirleaf Market Women's Fund. She also served on the planning committee for the April 2014 White House Research Conference on Girls.