This year-long collaborative, multi-media project, funded by the Schott Foundation for Public Education, was designed to understand and reveal key issues related to the educational equity of girls of color in order to affect educational policy and practice. The Wellesley Centers for Women partnered with Boston-based Teen Voices to create a two-phased multi-media strategy that highlighted the specific needs of girls of color.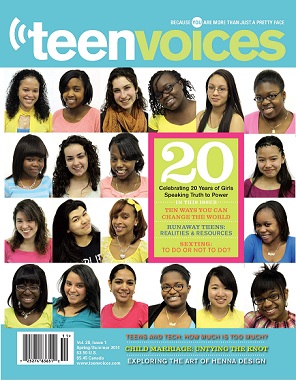 During Phase 1 of the project, Teen Voices produced a magazine issue that focused on girls' educational access and gender equity. Articles focused on such topics as a young woman running a nonprofit to erase youth illiteracy in Nepal, increasing access to girls' educational opportunities in Guatemala, and the causes of school dropout for girls.
A major part of the project was Phase 2, the production of a short video series featuring teen girls as the experts and agents of their own learning experiences, offering examples of effective strategies and solutions for closing the opportunity gap. The series also highlighted different perspectives across educators, afterschool mentors, administrators, and policymakers.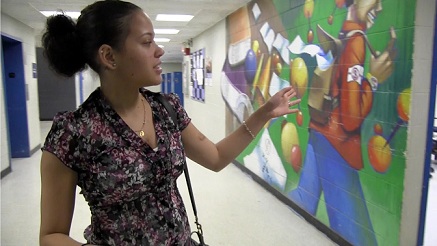 This project underlined the dilemma of district-wide policies that are intended to address the needs of all disadvantaged students yet do not pay attention to how particular students, e.g. boys and girls of color, might have disparate areas of need in order to thrive in their particular educational contexts. It also promoted greater awareness about girls of color, an often overlooked and underrepresented population within disadvantaged communities, a group that consists of a wide diaspora of different cultural and immigrant backgrounds, e.g. African American, Caribbean American, Asian American, Southeast Asian, Latino, Middle Eastern - all of which may have different life trajectories in terms of health, behavioral, and educational outcomes (Garcia Coll & Marks, 2009).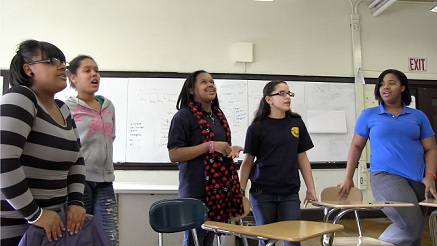 The project also utilized Facebook to invite commentary about the educational equity of girls of color as well as personal reflections and recommendations from the educational community.
In a 2012 presentation at the Wellesley Centers for Women, Linda Charmaraman, Ph.D., and Rosa Lau, A.L.M., discussed their journey during this project and showed video clips from the series.
Please email your name and organizational affiliation lcharmar@wellesley.edu if you would like to host a screening at your community organization, afterschool program, or school, or to receive a complimentary DVD copy of the full-length video.
In 2013, Teen Voices entered a collaboration with Women's Enews and WriteBoston to carry on its work.