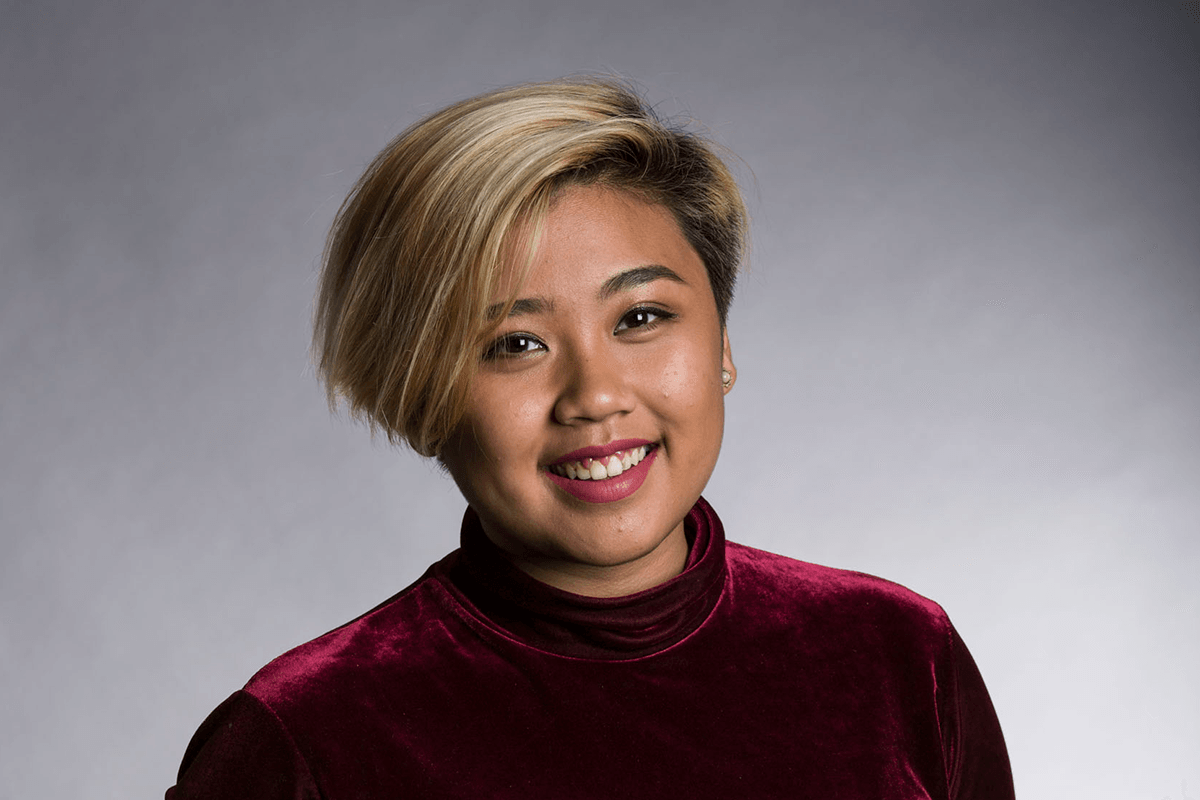 By the end of my first year at Wellesley College, I knew that I wanted to explore the world of research. I had taken the first of many gender studies courses to come, and left class with a head full of questions that I not only wanted answers to, but wanted to take a stake at answering. A stroke of luck brought me to an event for students to meet with research scientists at the Wellesley Center for Women. A stroke of better luck brought me to Dr. Linda Charmaraman.
She was the only researcher I gravitated towards, the only researcher I left my resume with. Conducted research on media and identity? Check. Person of color? Check. Personable and inviting? Check, check, and check. One application, two interviews, and a letter of recommendation later, I was offered a position as a research assistant for the next school year. Little did I know that by accepting the offer, I would also be gaining an invaluable undergraduate experience shaped by inspiration, warmth, and empathy.
There is something really special about being able to work with someone who looks like you. This is something you often hear as a Wellesley College student, though its meaning is often one dimensional ( Women in politics! Women CEOs! Women in STEM!). I really came to understand the power of representation in two ways: when it became personal and when it became central to the research I was helping bring to life.
The power of representation became personal when I began to cultivate a mentor-mentee relationship with Linda. Our weekly/bi-weekly research check-ins were not only crucial for the advancement of the qualitative research we were conducting and my own research skills, but also for developing my own sense of worth and potential. Little by little, I was able to learn about Linda's life and experiences, research and otherwise. I found out she was Thai (like me)! I found out that she also struggled in her undergraduate years (who knew that researchers were not perfect?). She spoke about her queerness in ways that normalized my own burgeoning questions about sexuality and gender. She validated my questions, hopes, and fears no matter how naive, incomplete, or overwhelming. I was learning so much from someone who shared my most salient identities - - from a successful academic whose work brimmed with passion. If she could do it, maybe I could too.
Themes surrounding representation were also crucial to the research that Linda was allowing me to take part in, providing an important link between the personal and the professional. In our new round of research, Linda entrusted me with the task of selecting the participants for our qualitative interview. I took a chance and spoke to Linda about my interest in highlighting South and Southeast Asian participants, knowing fully that this demographic/ group of people who looked like me seemed to be underrepresented in bodies of research. I will always remember the feeling of being able to capture the lived experiences of people who looked like me - - to be able to document their narratives in a way that emphasized the diversity of the Asian American community. In one interview session, a fellow Southeast Asian American student ended the interview with an emotional thank you. She told me that it meant so much for her to not only be able to contribute to a body of work that sought to capture her experiences, but to know that the academics themselves were also Southeast Asian. She told me that she had never seen herself in research papers. She told me that she was excited. Representation really matters. Representation has a real impact on real people.
Now at the tail-end of my Wellesley College experience, I now understand how lucky I was to be able to engage with such meaningful work so early in my academic life. I hope to be able to continue to contribute to the world of academia in a way that is similarly passionate and emotionally driven. I want to live my life knowing that I am actively working to raise the voices of those that are being systematically ignored. I hope to do all of this with the same kindness, patience, and grace that Linda has given me.
Budnampet 'Pet' Ramanudom '18 was the Linda Coyne Lloyd Intern at the Wellesley Centers for Women during the 2015-16 academic year. She studies Computer Science and Women and Gender Studies at Wellesley College.