About Us
We believe in our motto -- A world that is good for women is good for everyone.™
The Wellesley Centers for Women (WCW) is the largest academic research and action institute in the United States that is focused on women and gender and driven by social change. WCW is located at Wellesley College.
Our Vision
We envision a world of justice, peace, and wellbeing for women and girls, children and youth, families and communities, in all their diversity around the world.
Our Mission
Our mission is to advance gender equality, social justice, and human wellbeing through high-quality research, theory, and action programs.
Our History
Since 1974, the work of WCW has helped to shape a better world through academic research and innovative action programs. WCW was formally established in 1995 when the Center for Research on Women -- founded by Wellesley College in 1974 -- and the Stone Center for Developmental Services and Studies -- founded by the College in 1981 -- joined together to become a single organization. Over the years, research scientists and project directors at WCW have conducted groundbreaking interdisciplinary studies on a broad range of social issues, including gender equity in education, sexual harassment in schools, gender-based violence, child care, and adult roles in the home and the workplace. Our research questions grow out of the diverse perspectives of women from all walks of life.
Fast Facts About WCW
75 full- and part-time staff members
10-30 Wellesley College undergraduate student employees each semester
$6.5 million annual

budget
Since 1974, WCW has produced:
400+ papers, reports, and curricula
200+ scholarly journal articles
100+ books
These have resulted in:
Millions of readers
Tens of thousands of practitioners trained
Thousands of citations in scholarly journals and mass media
...and critical changes in public policies, perceptions, and practices
Our Social Change Perspective
While women's and girls' perspectives and experiences are at the center of our institutional identity, we recognize that the conditions of women's and girls' lives are shaped not only by their sex and gender, but also by other important factors: race, ethnicity, and culture; social class and economic status; nationality and religion; sexual orientation and gender expression; age and ability status; level of education; geographic context (urban, suburban, or rural); and a host of other factors. We share the conviction that the lives of men and boys – indeed, people of all genders – are as valuable and important as those of girls and women.
We work with the understanding that the change we seek occurs simultaneously at micro and macro levels, encompassing individuals, dyads, families, communities, and society at large. Only when social equity and equality, psychological wellbeing, peace, and freedom from violence and want evince for all people will our research and action programs have reached their true aim.
We make our work accessible to policymakers, thought leaders, decision makers, academics, advocates, activists, direct service providers, funders, the media, and any others, including the general public, who have the power and desire to make positive change.
Our NGO Status
WCW received NGO (Non-Governmental Organization) Special Consultative Status with the Economic and Social Council for the United Nations in 2001. This standing allows WCW to designate official representatives to a wide range of UN meetings held around the globe, including the United Nations Commission on the Status of Women.
Our Funding
Our work is sustained by funding from federal, state, and local government agencies, private foundations, the Centers' endowment (managed by Wellesley College), and the generosity of individual donors committed to social change. WCW receives essential infrastructure, facility, and governance support from Wellesley College.
Wellesley Centers for Women and Wellesley College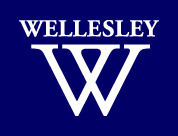 Wellesley College founded the Center for Research on Women in 1974 and the Stone Center for Developmental Services and Studies in 1981. The two centers came together in 1995 to form a single organization -- the Wellesley Centers for Women. Today, WCW provides meaningful research experiences for Wellesley College students through paid internships and research assistant positions. WCW also employs Wellesley students in administrative support roles. Some researchers and project directors at WCW teach courses at Wellesley College or in the Madeleine Korbel Albright Institute for Global Affairs. WCW also has close ties with the College's Stone Center Counseling Service.
WCW offices are a part of the Wellesley College campus. We recognize the many Indigenous peoples who have rich histories on this land, and we acknowledge the many Indigenous people who live, work, and study at Wellesley and in Massachusetts. Read the official Wellesley College Land Acknowledgment.