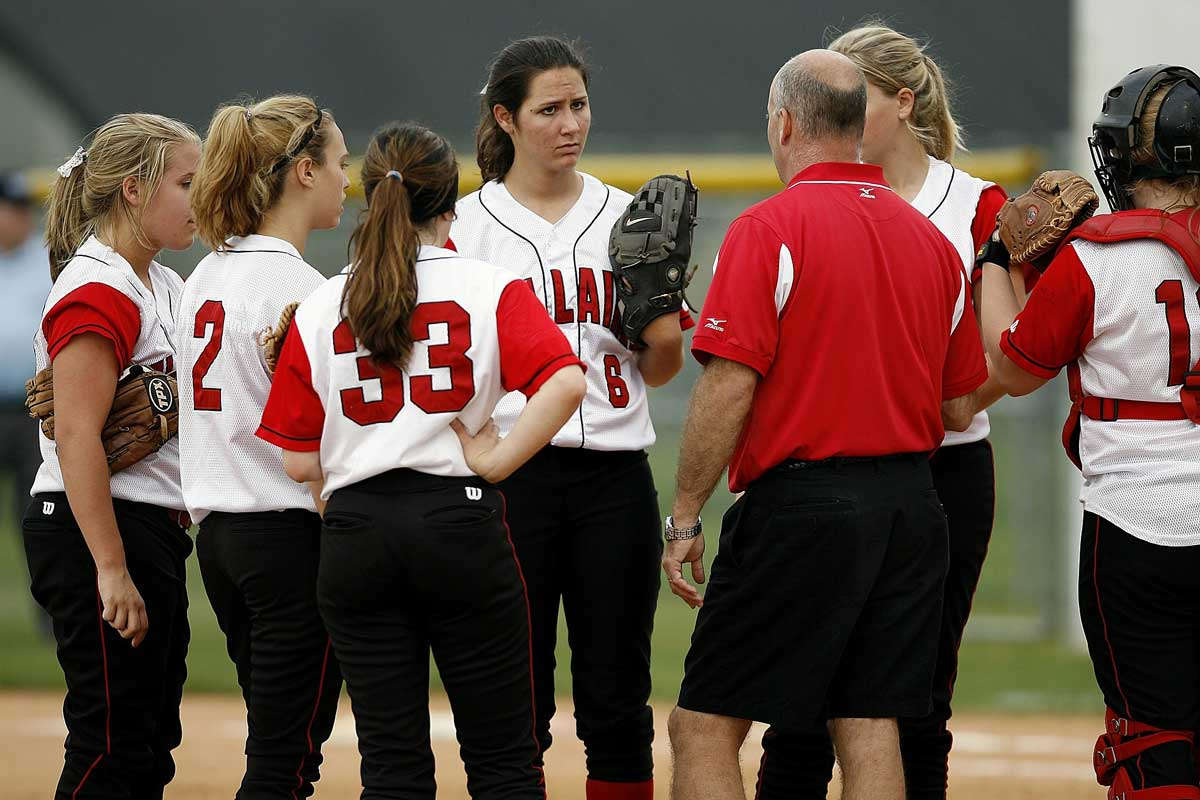 No one looks for a job in a newspaper's "Help Wanted" section anymore. But some 50 years after the federal Equal Employment Opportunity Commissions in 1968 said that listing jobs under "male" and "female" headings was illegal, the psychological divide lingers – in sports.
Women remain underrepresented in Fortune 500 C-suites, and despite the wave of women elected to public office last November (including seven Wellesley alumnae), in Congress. Still, no one doubts that females can lead companies – or government.
In these areas – and others, including the military – we are past believing women's biological differences disqualify them. It turns out that periods and hormones are not what cause dangerous and impulsive leadership. (Note: figured out pre-Trump.)
But scan the athletic landscape – following decades of girls and women playing sports at all levels in growing numbers – and you see a dearth of female coaches.
It's long been a well-documented problem in women's college sports in the post-Title IX era, dropping from over 90 percent to under 50 percent now. Some of this is obvious: Pre-Title IX women physical education teachers and coaches were the only ones organizing sports for women. When money and the NCAA arrived on the scene, so did more men.
What's concerning is the recent history. Since the low point in 2006 when just 42.2 percent of women's teams were coached by women, it has ticked up just slightly. Nearly every NCAA men's team has a male head coach.
Research has tried to identify barriers faced by female coaches. Commonly cited: juggling a demanding schedule with raising a family.
But how can this be such a pervasive dampener when in fields from surgery to military leadership (with deployment!) women and their partners are figuring it out? More likely, one study observed, "these negative experiences could be indicators that something is lacking in the system." You think?
Long after women started leading in other fields, sports is struggling to slip the straightjacket of masculinity. Coaching is still perceived as a "man's job."
Yet, coaching is not about brawn so much as brainy leadership abilities (think Bill Belichick of the New England Patriots who never played a day of pro football), knowledge of the game, strategic insights, team dynamics and management, player and group motivation.
If men who never played a sport can coach it, why can't women who did? If women can run companies and countries, why not teams? The idea is finally gaining traction – of all places, in the NBA.
NBA Commissioner Adam Silver has predicted that the NBA will be the first male pro sports league to hire a female head coach – and has said there was no reason that a woman could not coach male pro athletes. In 2017, he told an ESPN reporter that, "When it comes to coaching… there is absolutely no physical requirement" and that "there is absolutely no reason why a woman will not ascend to be a head coach in this league."
LeBron James agrees: "I mean, listen, at the end of the day, basketball ... it's not about male or female. You know the game, you know the game," he told ESPN last spring.
But in a November story for SB Nation, "The Glass Sideline," Tim Struby, quoted a veteran NBA coach who said that, "In our society there are men uncomfortable working under women and a handful of our players would have a problem with it."
Which is, when you get right down to it, not so different from the 1960s when "Help Wanted" was sorted by gender, not by your qualifications.
If the NBA can make strides – last spring the Milwaukee Bucks interviewed Becky Hammon, a former WNBA star and assistant coach of the San Antonio Spurs, for the head coaching job – the first time a woman was considered for the top post of a men's pro sport.
She didn't get it, but it got people talking. Other NBA teams – Dallas Mavericks, Los Angeles Clippers, Washington Wizards and Greensboro Swarm (affiliate of the Charlotte Hornets) – all have women working in assistant coaching jobs.
It's not very many, of course. But it begs the question: Shouldn't NCAA teams – women's and men's – work harder to level the coaching field given that they are educational institutions whose core mission is to prepare students – of both sexes – for future careers?
Laura Pappano is writer-in-residence at the Wellesley Centers for Women and was a leader of the Women's Sports Leadership Project. She is an award-winning journalist, co-author of Playing with the Boys (2008), and for seven years, she edited the FairGameNews blog, now an archive.