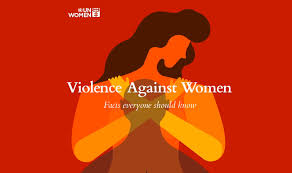 I spend a lot of time thinking and talking about our research on sexual violence case attrition and why most rape cases do not go forward to prosecution. The way that cases move through the criminal justice system has been a concern to victims, practitioners, and researchers for the last 40 years. Our recent findings on sexual violence case attrition make it clear that most sexual assault reports made to the police do not result in the arrest of a perpetrator or in any prosecution. This isn't because no one knows who the perpetrator is—it is not a reflection of random stranger-danger. Women are assaulted, raped, and murdered by someone they know much more often than by a stranger. This is true across the globe and yet the response to violence remains weak.
Societal response to reports of sexual violence reflects deep-rooted cultural ideals about women and a feminine ideal. In our research, we found that cases are less likely to move forward when women have engaged in behaviors that signal "risk taking" like drinking alcohol or are of lower status and reputation. It is the "ideal" woman who is more likely to be believed—the conservatively dressed woman, the woman of means who was shopping or walking home from her professional position, the woman whose career and family life reflects strict adherence to social norms. So, even while we celebrate a changing cultural environment that purports that women now have more agency, independence, and are "permitted" to embrace more of the behaviors that have always been okay only for men, women who were out alone and who had been drinking when they were assaulted are less likely to find that the man who raped her is arrested or prosecuted.
Now, on the International Day for the Elimination of Violence Against Women—and after a week of more incidents of violence against women—both sexual violence and gun violence--- and amid concerns about the policy changes taking place on college campuses that will make women's lives more difficult; and accounts of survivors of sexual assault who have been silenced, denied due process, and pushed back against on many fronts, we know we have not yet eliminated violence against women. Further, gender-based violence—violence that happens to women because they are women—is as blatant and as bigoted as violence perpetrated against one religious group. We are talking gender-based violence and femicide. How far have we really come? And what is needed to keep moving us closer to truly eliminating gender-based violence?
We have evidence of positive changes in rape law and sexual violence prevention, in care and support for survivors, and in bringing this issue of gender-based violence to the forefront both nationally and globally. We know that reductions in gender inequality can happen—this may occur when we elect more women to government leadership and we reverse the reductions in government social spending in areas such as health and education. Internationally, there are many leaders, advocates, and research that help us move the action against gender-based violence forward.
Now we must focus attention on turning research into action and promoting the changes needed in the community. Change requires that we not reify one form of knowledge over another. It's no surprise to advocates that victim characteristics and victim behavior are associated with whether or not charges of rape go forward to prosecution. Recently in Ireland, an individual was acquitted after senior counsel for the defense remarked on the fact that the young female complainant was wearing thong underwear. This led to protests, the display of women's underwear, and the hashtag #ThisIsNotConsent. Meanwhile, it is reported that an independent review conducted by a legal expert who is examining how rape and sexual assault cases are handled in Ireland is due at the end of the year. While such data will no doubt be valuable as are similar reports from South Africa, the United Kingdom, and the U.S., these provide evidence of what women have known all along--that what women wear or what they drink is used to sway the court system and jurors and to reinforce common stereotypes about men, women, and rape.
Clearly we need to assure that funds for implementing prevention programs and innovative campaigns directed at ending violence against women are available, and that such programs and the research conducted on their impact must continue to draw on feminist roots. All such work on gender-based violence also must be informed by intersectionality—the product of Black women's activism and scholarship. For example, Tarana Burke founded the #MeToo movement that later became a global phenomenon to raise awareness about sexual harassment, abuse, and assault in society. #MeToo supports all who experience sexual violence and grounds this work in the real experiences of all women—young and old, Black, white, and brown, rich and poor. Research, undertaken in a setting that allows the linking of activism with the research, and that highlights the importance of data as a social change agent, is a necessary step to ending gender-based violence. A call to link activism and research should not be confused with activist research that seeks to prove a particular hypothesis. Sound principles of scientific research must be followed. However, we must assure that the voices of survivors and the skills and approaches of grass roots organizations underpin this work. These efforts are critical to success in eliminating violence against women and girls in all communities across the globe.
Linda M. Williams, Ph.D., is director of the Justice and Gender-Based Violence Research Initiative at the Wellesley Centers for Women at Wellesley College. Her research focuses on justice system response to sexual violence, commercial sexual exploitation of women and children, human trafficking, intimate partner violence, and child maltreatment.