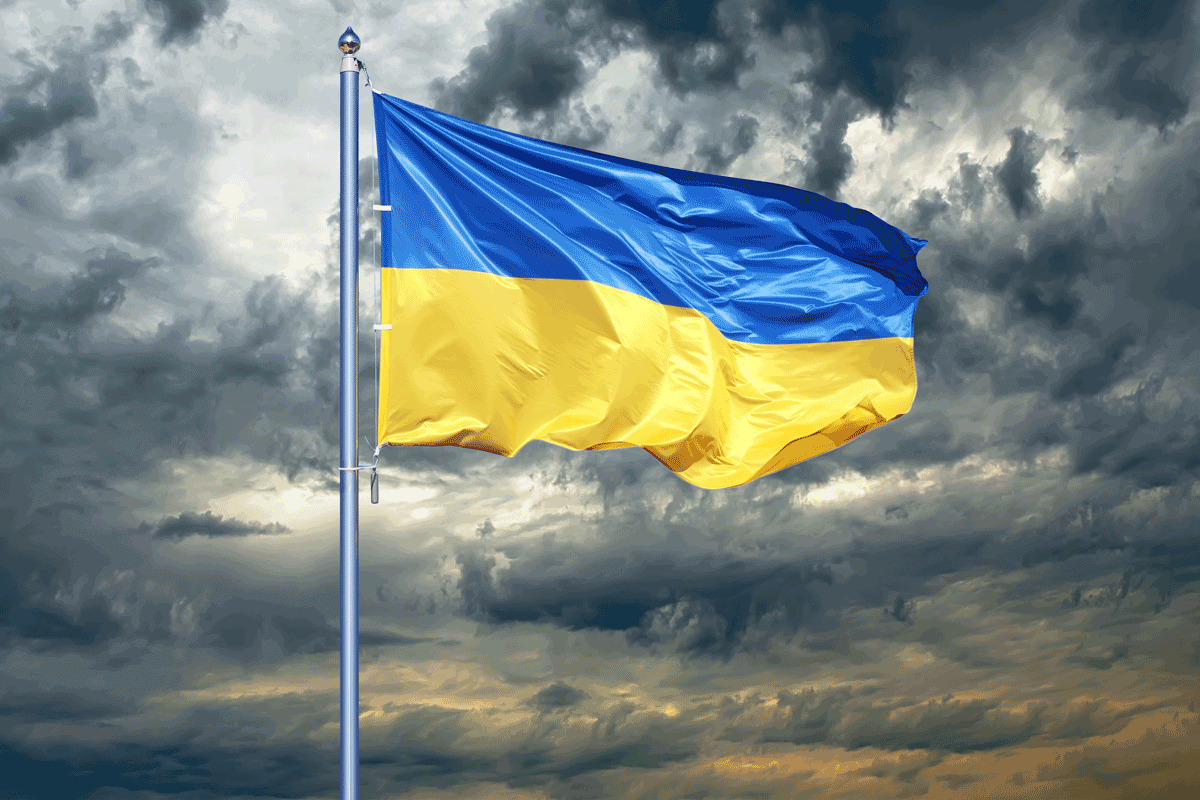 Almost 18 years ago, the Wellesley Centers for Women hosted the 2004 International Research & Action Conference: Innovations in Understanding Violence against Women. The three-day event included talks by internationally renowned researchers, practitioners, and advocates on issues of violence against women. The program was designed to maximize networking and the formation of collaborations across and within countries.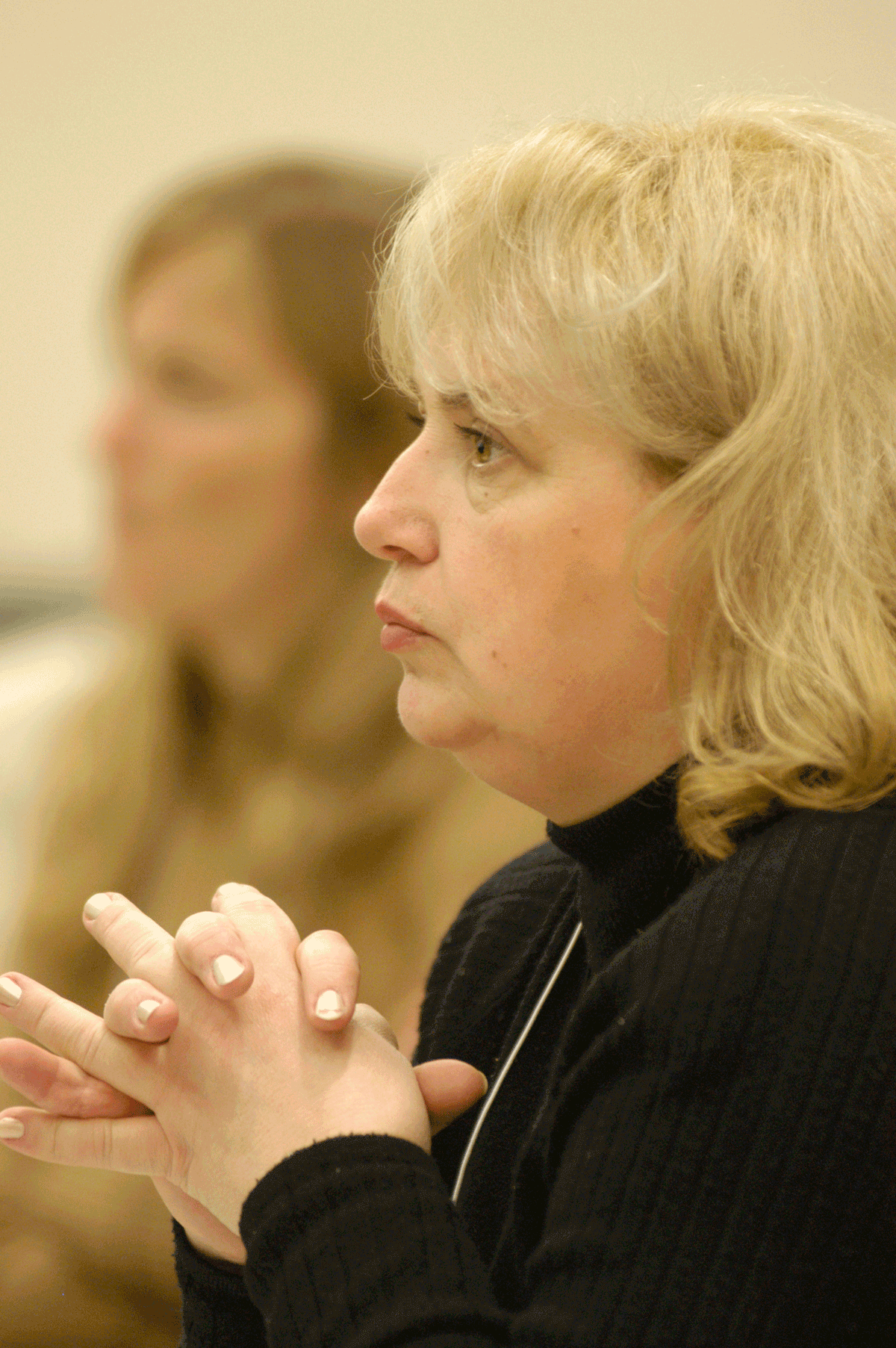 Lyubov Maksymovych at the 2004 International Research & Action Conference: Innovations in Understanding Violence against Women hosted by WCW.The conference brought together more than 130 delegates from over 30 countries, including a woman from Ukraine named Lyubov Maksymovych who had co-founded a nonprofit organization called Women's Perspectives in Lviv. Lyubov presented on the important work her organization was doing to fight human trafficking in Ukraine. Before she left Wellesley, she gave us a book about her beloved home country.
As Ukraine came under attack from Russia this past week, and we saw the heartbreaking images and videos of war, we worried about our colleague, Lyubov. We sent her an email to check in, which she responded to promptly, much to our relief. Perhaps we should not have been surprised that her email was not focused on her personal safety, but rather on the continued work of Women's Perspectives, which is providing humanitarian support to refugee women and children, conducting a rapid assessment of women's gender needs in the military, and supporting local initiatives. They are also a signatory to the Kyiv Declaration, an appeal to the international community by more than 100 Ukrainian civil society organizations.
At WCW, our mission is to shape a better world for women and girls, families and communities, in all their diversity around the world. One of the key ways we carry out that mission is through international collaborations to end violence against women and girls and through our support of the work of researchers and activists like Lyubov. When we make those connections, we are able to share information and ideas, in this case on innovative concepts and research methodologies from around the world that help prevent and ameliorate violence against women. Just as importantly, these international connections give us the opportunity to learn from others across borders and languages and cultures, and find that we often have more in common than not.
Our hearts are with those in Ukraine and in other conflict zones around the world. Our focus remains on working toward the vision we all share: a world of justice, peace, and wellbeing.
To donate to Women's Perspectives, visit their website and click on Support > Donate.
Linda M. Williams, Ph.D., is director of the Justice and Gender-Based Violence Research Initiative at the Wellesley Centers for Women and was one of the organizers of the 2004 conference. Layli Maparyan, Ph.D., is the Katherine Stone Kaufmann '67 Executive Director of the Wellesley Centers for Women.