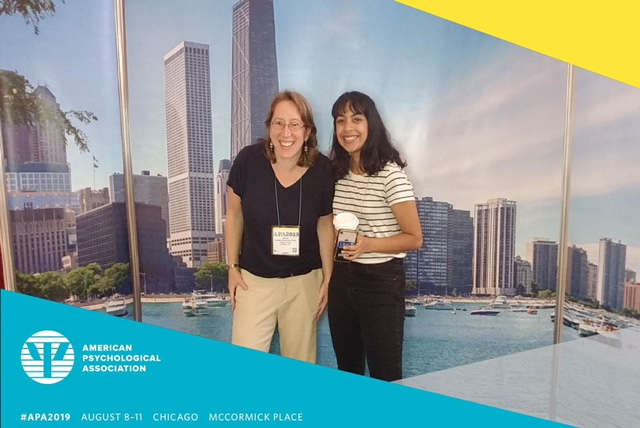 My name is Anmol Nagar and I'm a junior at Wellesley College, originally from the California Bay Area. Over the past year I've done research at the Wellesley Centers for Women with Jennifer Grossman, Ph.D., through The Class of 1967 Internship Program. Our research was a qualitative analysis of how teens talk with their extended family members about sex and relationships. As a psychology minor and an older sister to a young teen, this topic is incredibly relevant and personal to me and our research has been highly rewarding.
In early August, I had the opportunity to go to the American Psychological Association convention in Chicago, IL, because Dr. Grossman's and my research was chosen to be presented in a symposium called Enhancing At-Risk Teens' Resilience -- Extended Family's Role in Promoting Teens' Sexual Health. Dr. Grossman, Dr. Judith B. Cornelius of UNC Charlotte, and Dr. Emma Sterrett-Hong of the University of Louisville shared their research at the symposium.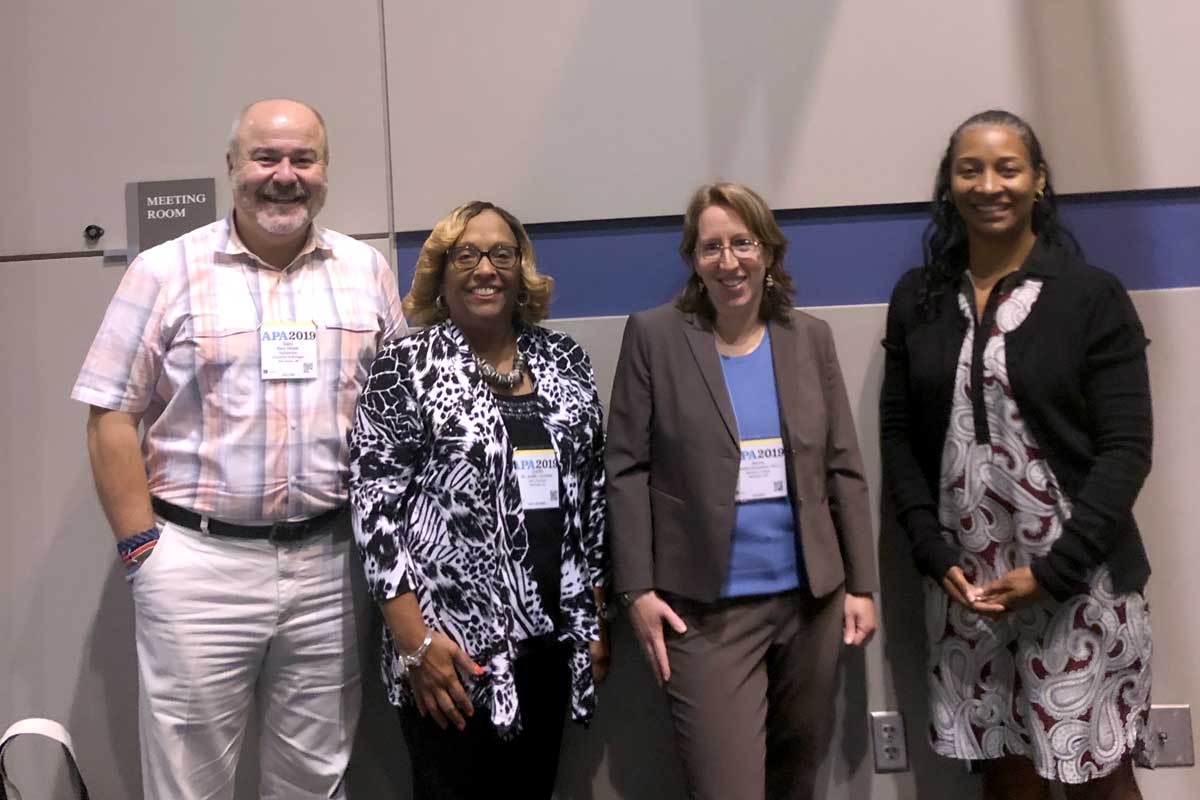 At the end of the presentation, Dr. Gary W. Harper, another prominent researcher in the field at the University of Michigan, gave a summary statement. Then, a Question and Answer section allowed the audience to give their thoughts and ask questions. One question about the applicability and implementation of the work was particularly interesting and sparked questions about policy making and action programs -- potentially a space for future collaboration!
After the symposium, the presenters discussed potential connections and room for future collaboration. Besides our symposium section, Dr. Grossman and I attended a couple of other presentations about aging and dementia and explored the different booths. I had the opportunity to talk to interesting people about everything ranging from graduate school options to healthcare technology working to improve mental health diagnoses.
Apart from the conference, I was able to explore Chicago on my own for a couple of hours! I walked along the waterfront, saw the very famous Bean, and sat in Grant Park for a while. It was my first time in the city, and I can definitively say that Chicago pizza is the best.
Overall, my experience was an exciting chance for me to see the research that I've worked so hard on make it to the "big stage" and talk to people who were interested in similar things. I also learned so much about the plethora of post grad options to continue in this field and similar ones. I'm so grateful to the Lloyd family and the Class of 1967 for funding my internship at the Wellesley Centers for Women and for making it possible for me to attend this conference!
Anmol Nagar '21 was the Linda Coyne Lloyd Intern at the Wellesley Centers for Women during the 2018-19 academic year. She studies economics and psychology at Wellesley College and will be studying at the London School of Economics for her junior year.