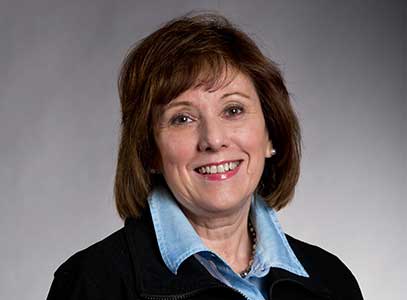 Mary Frederick
Operations Manager, Justice and Gender-Based Violence Research Initiative
Mary Frederick serves as financial research administrator on the Justice and Gender-Based Violence Research Initiative's (JGBVR) projects, manages the website content, and is responsible for the hiring and supervision of JGBVR work-study students. She is responsible for off-site compliance with data collection protocol, assuring compliance with requirements for research with human participants, and reviewing and managing data.
Frederick has over 19 years of administrative experience managing large, multi-site projects that involve research on the victimization of women, children and homeless youth. In addition, she has worked on multiple projects at the Wellesley Centers for Women assisting with the preparation of grant applications and reports, implementation and conduct of surveys and focus groups, and site administration. She has conducted qualitative analysis on a Department of Justice-funded study of commercially sexually exploited teens: Pathways to the commercial sexual victimization of children.
Frederick is pursuing an M.S. in Management: Specialization in Research Administration at Emmanuel College and received her B.S. from Carroll University.