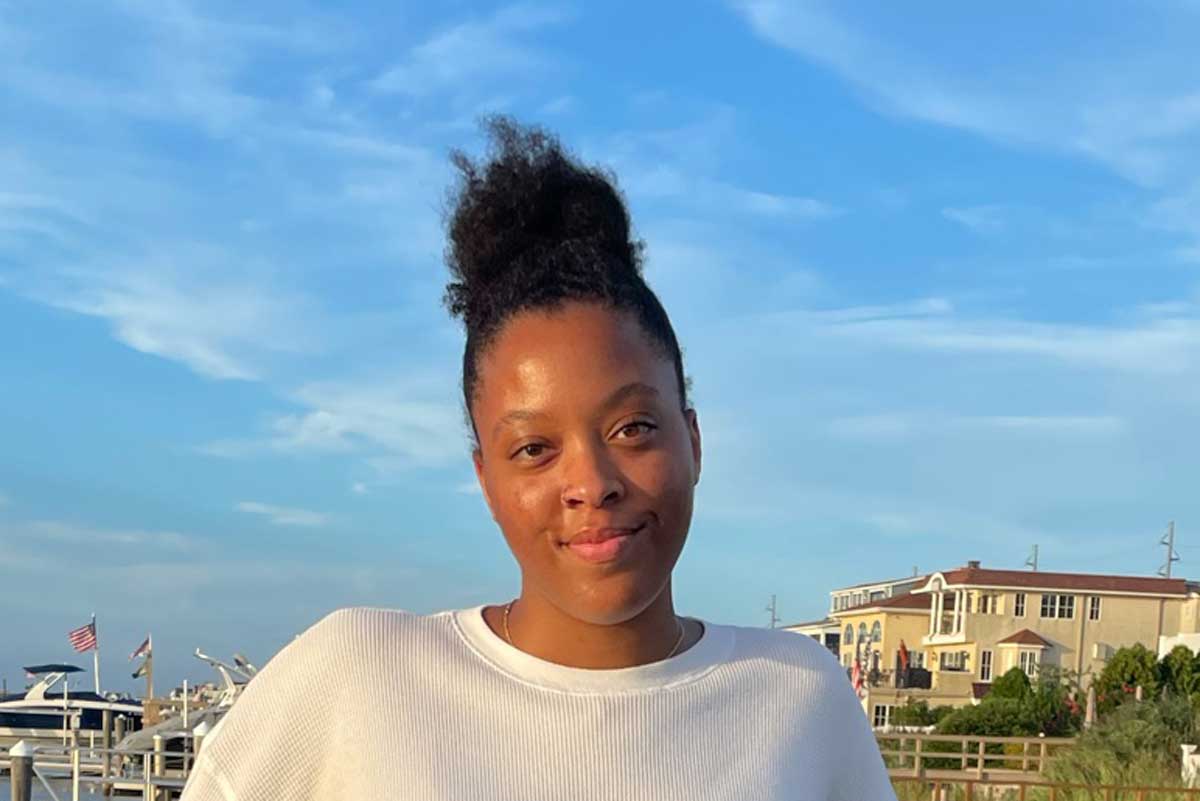 Starting in the fall of 2021, I began working as a research intern for Senior Research Scientist Linda M. Williams, Ph.D., on her Justice and Gender-Based Violence Research Initiative at the Wellesley Centers for Women. Heading into the year, I was unsure of what to expect. I knew that in general, we would be furthering the conversation on sexual assault against women in the U.S., but I was eager to discover what that looked like behind the scenes. The answer: it looks different every day.
Our work during the first semester of the year focused on revising an encyclopedia of mental health chapter on rape. When I first laid eyes on the chapter, which is about 40 pages long, I thought, "Wow, how much could one possibly have to say about this topic?" As I combed through and was tasked with working on adding sections on intersectionality and the #MeToo movement, I realized just how much there was to say about it, especially given the ambiguity surrounding its definition. I was contributing to the knowledge of the social aspect of rape by defining key elements of the public discourse surrounding it. When I returned to the document a few days later, I saw my name added to the author list and immediately smiled. I was proud of the work I was doing with Dr. Williams and now had a better idea of what was expected of me and what I could handle.
Another highlight of my time as an intern was the blog post and video I made for the International Day of the Girl Child in 2021, in which I spoke about Simone Biles and how she demonstrated the importance of putting your mental and physical health before all else, and simultaneously exposed everyone who believed deep down that women, and female athletes specifically, should use their bodies for the benefit of a greater good, regardless of the personal cost it may have. This assignment was much more freeform than the encyclopedia chapter in that Dr. Williams and I brainstormed ideas, picked what angle interested us the most, and then it was my job to head up the writing process. The independence of the assignment was a little scary. Was I saying the right thing? Was I properly sticking to the parameters I was given? Thankfully, Dr. Williams and the media team at the Wellesley Centers for Women provided helpful feedback and guidance, allowing me to finish the post and video in a much less anxiety-inducing process than I had anticipated.
As Dr. Williams and I continue our year together, we are looking to move into a new project where we highlight how the intersectionality of gender and race play a role in the social and legal landscape of sexual assault cases. I hope to continue stepping out of my comfort zone this semester through the acquisition of new knowledge, new assignments to tackle, and conversations with Dr. Williams.
Simone Toney is a student at Wellesley College graduating in 2023. She was awarded the Class of 1967 Internship to work with Dr. Linda M. Williams on several large research projects of the Justice and Gender-Based Violence Research Initiative.