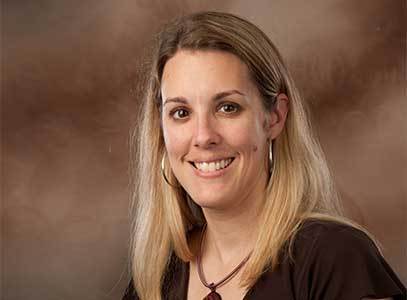 Alison Cares
Visiting Scholar
Ph.D., The Pennsylvania State University
acares@wellesley[dot]edu
Research interests focus on gender-based violence, including campus-based sexual violence prevention and intervention, adult women's experience with intimate partner violence and help-seeking, and college-level teaching related to violent victimization.
Alison Cares, Ph.D., is a visiting scholar with the Justice and Gender-Based Violence Research Initiative at WCW. She is a sociologist and criminologist whose career has focused on engaging in research that will help reduce gender-based violence and victimization through a better understanding of its causes and consequences, as well as what prevention and intervention efforts are effective in its reduction. This has included an emphasis on collaborative projects with practitioners and other scholars. She has worked in the field of violence against women for the past 20 years, first in community outreach and education for a sexual and domestic violence services agency, and then as a researcher.
Dr. Cares is a versatile researcher who has experience on projects including primary data collection in courts and probation offices, program evaluation via experimental design, secondary data analysis, content analysis of agency case files, and online surveys. She has served as principal investigator (PI), Co-PI, or Co-Investigator on numerous funded research projects. These projects include a Centers for Disease Control and Prevention (CDC) funded two-campus experimental evaluation of a primary prevention program for sexual assault, Bringing in the Bystander®, in partnership with Dr. Linda Williams and colleagues at the University of New Hampshire.
As part of a team at the University of Massachusetts Lowell, Dr. Cares helped lead a U.S. Department of Justice, Office for Victims of Crime collaborative project to integrate crime victims' issues into college and university curricula. She is currently leading a collaborative effort to evaluate the use of trigger warnings in criminal justice courses, and is serving as a survey research expert on a three-city pilot project investigating experiences with intimate partner violence and help-seeking across the socio-economic spectrum. Her current work with WCW focusses on a National Institute of Justice-funded initiative examining the investigation and adjudication of campus sexual assault cases. Dr. Cares regularly works in partnership with campus, local, state, and national collaborative groups of practitioners and policymakers to insure her work will help to improve the lives of victims. This has included serving on the Massachusetts Higher Education Working Group of the Governor's Council to Address Sexual and Domestic Violence, Connecticut Domestic Violence Fatality Review Committee, and National Sexual Assault Awareness Month Advisory Committee for the National Sexual Violence Resource Center. She is trained as an investigator and adjudicator for campus gender-based violence cases for her home campus at Assumption College, and is a member of the campus Title IX Implementation Committee and Coordinated Community Response Network.
Dr. Cares earned her Ph.D. in Sociology and M.A. in Crime, Law, and Justice from The Pennsylvania State University, and her A.B. from Dartmouth College.
Dr. Cares is an Associate Professor and Chair of the Department of Sociology and Criminology at Assumption College in Worcester, MA. She is also a Visiting Scholar at the Justice and Gender-Based Violence Research Initiative at Wellesley Centers for Women.