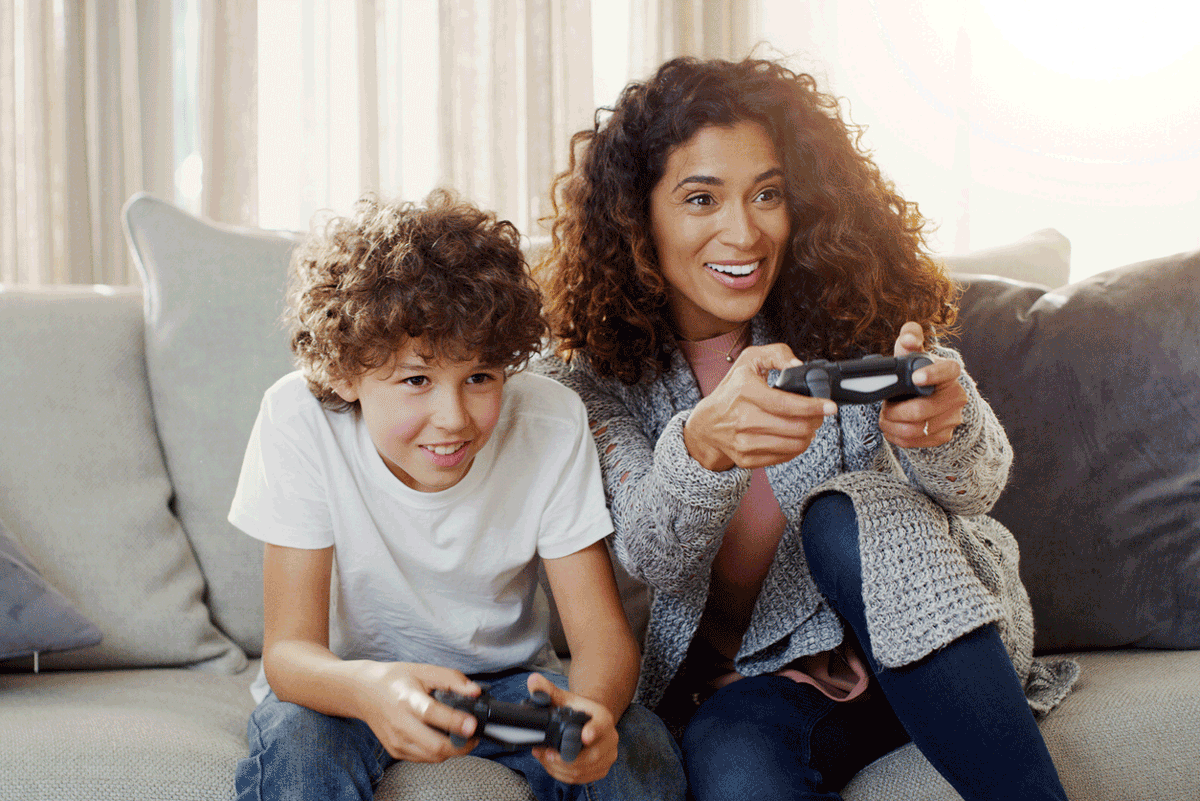 Video games are on my mind these days. Especially violent ones, like Call of Duty or Grand Theft Auto. But special recognition goes to Fortnite, since as a mother and pediatrician, my interests lie in what is most popular among the children.
What is Fortnite? It's an online multiplayer shooter game, in which 100 players are dropped onto an island where they are expected to attack other players while defending themselves. Eventually one player remains and is declared the winner.
What has brought Fortnite to my attention? First, I learned about the recent inaugural Fortnite World Cup in which over 40 million players participated, from more than 200 countries. It took place at a real stadium with an audience of almost 24,000 live viewers, and more than 2 million people watching from their electronic devices. If those numbers alone weren't mind-boggling enough, the tournament offered a $30 million prize pool. Teenagers became millionaires overnight.
Next, I was recently privy to several online discussions among large groups of parents discussing the Fortnite phenomenon and how to rein it in. The minority of parents knew nothing of the game. There were a few parents who focused on the positive aspects of online games, such as opportunity for learning skills like conflict negotiation or hand-eye coordination, and the provision of a space to forge online communities and peer relationships. In fact, the concept of "social acceptance" was a recurring theme amongst the game's advocates. A very small group of enthusiastic gamer parents even played together with their children and praised the game for teaching building know-how and springboarding discussions about budgeting and finances.
But the overwhelming majority of parents responded with a resounding "DON'T GO THERE!" Their concerns were varied. Some worried about the addictive component and excessive screen time exposure. Others feared online predators. But mostly it was the violent nature that gave them angst. While observing their children play, they noted emotional agitation, aggressive language, and trash talk. And this made them cringe. They collectively questioned the effect of exposure to virtual violence on their children's overall mental health and wellbeing.
This was not only a topic for parenting forums, but for the media in general, following the devastating mass shootings that took place last month in Texas and Ohio. An alleged connection between video game and real world violence was cited yet again by lawmakers wanting to point a finger at factors that might be contributing to the preponderance of mass shootings in the U.S.
The blaming of video game culture led to a widespread media response noting that researchers thus far have not proven an absolute cause and effect link between video game violence and mass atrocities. Experts have pointed out that billions of people play video games in countries all over the world, yet do not suffer from the same gun violence as Americans have to contend with on a daily basis. In fact, countries such as Japan and South Korea have a much more intense gaming industry, but extremely low rates of violent crime and mass casualty events. One thing does seem clear, though- easy access to firearms, weak gun laws, and the sheer number of civilian-owned guns is unique to the U.S. and most likely a major contributing factor in the gun violence we see today.
Finally, in my capacity as visiting scholar in the Youth, Media & Wellbeing Research Lab at the Wellesley Center for Women, I am working with researchers to study the impact of social media on children and adolescents. This includes interactive games such as Fortnite. A recent study from this lab conducted by Dr. Linda Charmarmaran found that Fortnite gamers reported getting less sleep than non-players, a deprivation that can potentially compromise school performance.
So what are parents to do about their child's Fortnite obsession? Here are some tips gleaned from experts in the fields of psychology and pediatrics:
Watch and play with your child to determine whether the game is appropriate for your child at this stage in their life.
Set limits about when and how much your child can play, so as not to interfere with more important activities, such as homework, sleep, physical activity, and real-life interactions with friends and family.
Talk about the feelings the game triggers in your child, and explain your values regarding violent behavior and conflict resolution.
My daughters don't play Fortnite. But they have a very active online presence, and these tips will be on my mind as new apps and games dominate their world.
Elana Pearl Ben-Joseph, MD, is a visiting scholar with the Youth, Media & Wellbeing Research Lab at the Wellesley Centers for Women. She is also a pediatrician and medical editor at Nemours Children's Health System's KidsHealth.org.