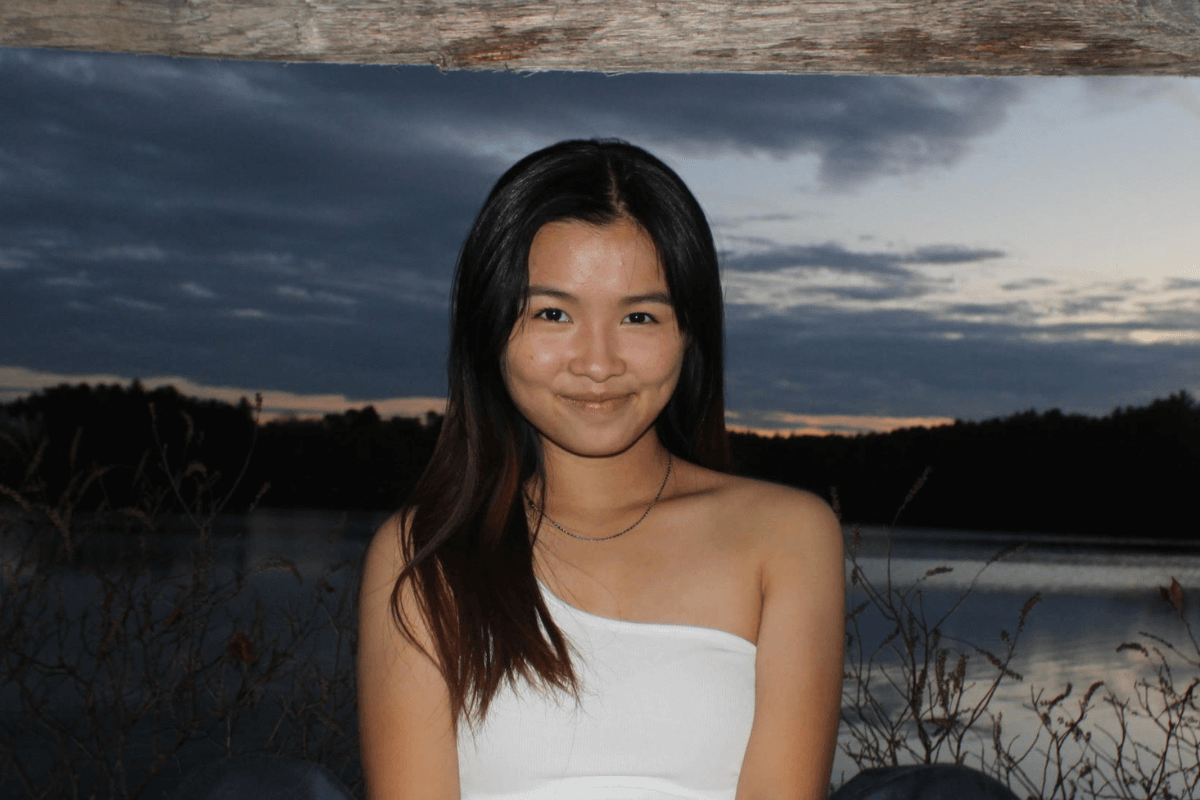 This post was written by Becky Chen, a member of the Wellesley College Class of 2023 who took a Calderwood Seminar on public writing taught by WCW Senior Research Scientist Linda Charmaraman, Ph.D.
It was 1 a.m. I was performing a nightly ritual: lying in bed scrolling through TikTok. I came across a video with the title "5 Signs You Have ADHD" that listed things like forgetfulness, inability to tell a story in a linear manner, and distraction as symptoms of attention deficit hyperactivity disorder (ADHD). To my surprise, I found myself feeling incredibly aligned with the video. In the comments, people expressed feelings of validation—of "feeling seen." As a college student, I was surprised and taken aback but intrigued by the possibility that I had a disorder that could explain some of the experiences I've had.
The hashtag #ADHD has garnered 14.5 billion views on TikTok, the social media platform that 67% of teens are on. When you search this hashtag, you can find videos that contain resources, skits, advocacy, and community-building related to ADHD. These videos have been credited with destigmatizing and deconstructing the shame that can often be attached to people with ADHD, while also raising concerns among professionals about how easily misinformation can spread.
One of the main reasons for concern is the increase in teens turning to social media to self-diagnose themselves with mental illness. In the comments section of many of these videos, you can see comments that echo the sentiment I had of thinking I have ADHD.
The conversation about ADHD is especially salient with women and other populations that have been underrepresented when it comes to the diagnosis. For the first time, they feel seen, as studies show girls are half as likely to be diagnosed with ADHD as boys—often due to the phenomenon of "masking," of being quiet and obedient, in line with society's expectations of how girls should behave.
One of the benefits of these TikToks is that they make information about ADHD and neurodivergence accessible. Anyone who has a mobile device can tune into the app to learn more. This is especially imperative in cultures where mental health and disability are not often talked about. We see historically marginalized communities often co-construct their identities within the social media sphere, and this can also be true for neurodivergent creators who are able to find community on TikTok.
However, experts worry about these videos hitting the mainstream. There has been an increase in misinformation and oversimplification of ADHD. One study showed that almost 52% of videos on ADHD contain some sort of misleading information. Only 11% of the creators of this kind of content are certified professionals. There has also been conversation about TikTok glorifying neurodivergence, fueling embarrassment among members of the neurodivergent community.
It is clear that there is a huge need to implement mental health education in U.S. classrooms. Youth should not be turning to social media to self-diagnose. We can see this as a reflection of the way our current systems have failed to offer safe, trusted paths when they're feeling othered. Destigmatizing mental health and neurodivergence is crucial to help youth sort through what is accurate versus misleading information. Another way schools can support youth is in providing more transparent and accessible resources for mental health support and opportunities to get tested for learning disabilities like ADHD, including therapists and counselors.
Since that 1 a.m. night, I have been diagnosed with depression and anxiety, coming to learn that many of the symptoms often manifest in similar ways to ADHD. From my own personal journey of exploring ADHD and neurodivergence, I've learned that social media can be a powerful space to find community, share your thoughts, and illuminate steps to better your mental health—but it cannot be your only resource on your mental health journey. Leave it to professionals to provide an accurate diagnosis along with research-based steps to improve your mental health.
Becky Chen is a member of the Wellesley College Class of 2023 studying cognitive and linguistic science and education studies.