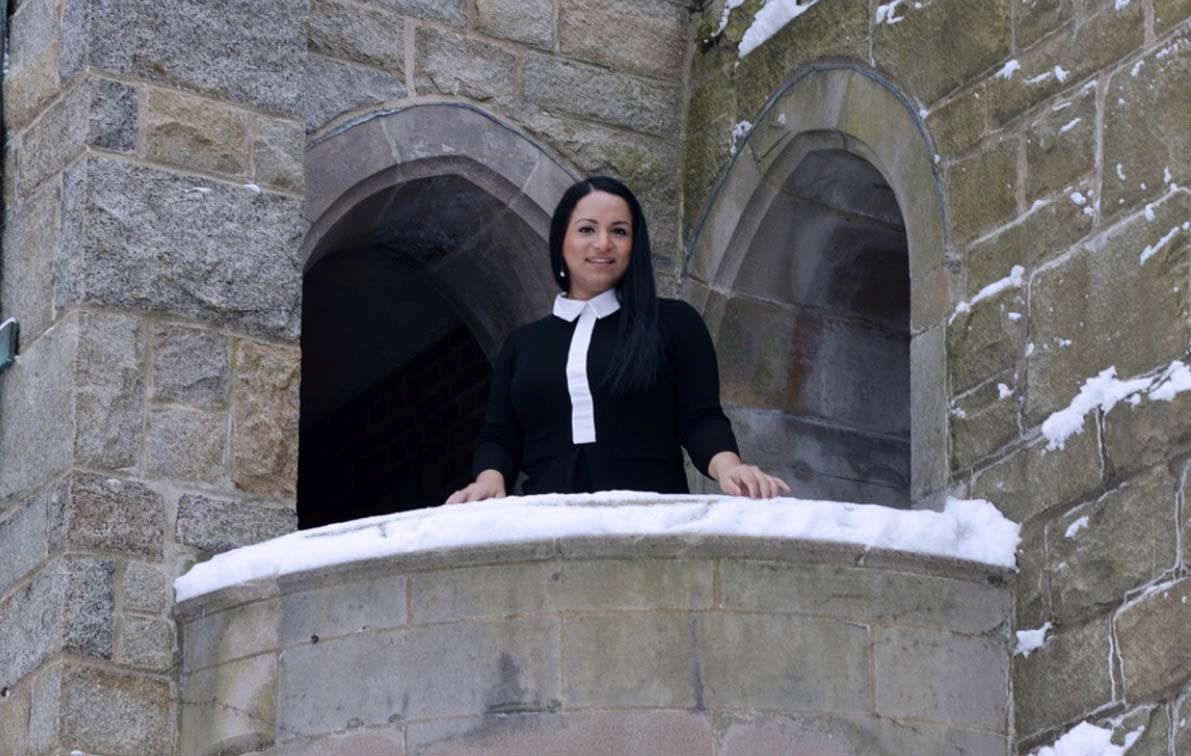 Today, it is almost impossible not to talk about immigration and what that represents to every single individual in our nation. As an immigrant transgender woman who was granted asylum during the Obama administration, it breaks my heart to see many people seeking help at the borders, but not getting it. My experience, perhaps, is very different from other immigrants, but we all share the same commonality—the hope to build a better future for ourselves and the future of our loved ones.
I left Ecuador based on the persecution of my gender identity. In Ecuador, I was kidnapped and told: "I deserved to die for being who I was." I still remember leaving my hometown, Guayaquil, in the middle of the night, saying goodbye to my brothers and my mom with tears in my eyes. I knew that I would not have the opportunity to see them anytime soon, perhaps never again! I took an airplane from Guayaquil to Mexico City.
Once in Mexico City, I was greeted and hosted by a beautiful family. Everyone there was so welcoming and supportive of my journey. We went to a small fair in the town so I could get familiarized with and introduced to their community and business. I walked around on my own and tried to order something from a store but realized that my Spanish was different from theirs. I remember crying non-stop. For a second, I regretted my decision, but I knew I could not go back. My life was at risk back home, so I continued with my journey.
After a few weeks in Mexico City, I traveled to Aguas Calientes, then to Nuevo Laredo, located on the border between Mexico and the U.S.In Nuevo Laredo, I joined a group of people also seeking asylum and together we successfully crossed the border. Once in Laredo, Texas, we stayed in a hotel room—more than a dozen people in a space that was meant for two guests. We celebrated as if it was our own crossing every time we learned someone else was able to pass the checkpoint, because we knew that those people would eventually have a better future for themselves and their families.
Now, when I passed the immigration checkpoint, I thought I made it, but new challenges were about to start. I faced two barriers common among immigrants: I did not speak English nor did I have U.S. residency. Every story, however, differs from individual to individual. After a few weeks in the country, I started attending a local church that provided free classes in English. That improved my English, so I continued with the classes and started reading and watching English-language television shows.
Three years later, with the help of a pro-bono lawyer, Jhon Sanchez, I was able to apply and obtain asylum to stay in the U.S. When I gained legal status, I started my transition from male to female. Finally, I would become the woman that I always felt myself to be. After my transition, I decided to go back to school to start my life all over again. In 2015, I attended LaGuardia Community College in New York. There, I was treated and recognized as a woman, and no longer had to fear being sent back home. These have been the most rewarding experiences in my life.
For a while now, I have been able to work, study, and continue helping my family from afar. Currently, I am attending Wellesley College, as one of the first openly transgender woman ever accepted to the school. But none of this would have been possible without the vast amount of support I have received over the past few years, from my mom, brothers, family, friends, mentors, professors, and people who have provided their solidarity to me. I am just one example of what, with the support of others and one's own will, someone can accomplish. I am hopeful that our government can move more positively for the future of many immigrants and their families seeking asylum, for a more inclusive and accepting society. We, as immigrants, matter and all we need are opportunities to demonstrate that we are capable of contributing and thriving, free of oppression and violence. We all should have equal opportunities to succeed!
Ninotska Love is a Women's and Gender Studies major at Wellesley College. December 17th marks International Migrants Day.