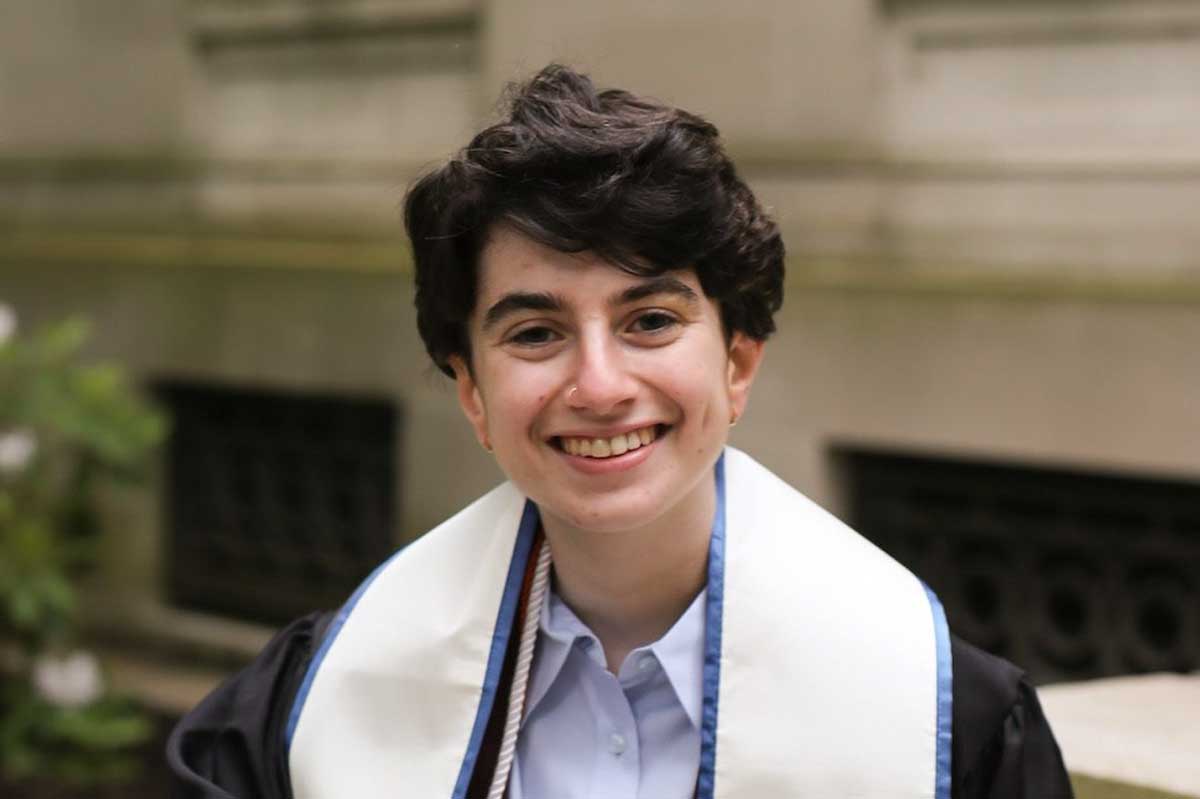 As a Class of 1967 intern at the Wellesley Centers for Women, I had the opportunity to spend the past year working with Dr. Linda Charmaraman in the Youth, Media, and Wellbeing Research Lab. I worked on a wide range of projects; while all were focused around adolescent health and social media use, our research asked more specifically about sleep, mental illness, pets, activism, gaming, identity, and a whole host of other topics, many of which have been largely unexplored in the landscapes of both health and digital media research.
My internship challenged me to think critically about the unanswered questions we still have about social media. As someone on the cusp of the millennial/Gen Z divide, I relate to so many of the ways adolescents today use technology. Growing up, I also went online and to social media platforms to learn about myself and the world, to make new friends, and to engage with issues I cared about.
On the other hand, the internet is such a constantly evolving space that it's hard to reconcile just how different the experiences of today's early adolescents might be from my own—and that's why the chance to learn about these experiences from many different angles was so exciting and eye-opening. Being able to analyze qualitative survey responses from LGBTQ+ youth, or watch the videos from the favorite YouTube channels respondents shared with us, has given me new insight into the reality of the media most popular among adolescents today, and the ways they navigate interactions with parents, peers, and strangers in online environments.
. . . publication in a journal was a reminder for me of one of the main reasons research matters in the first place: to share findings with a broader audience and spur informed discussion about a topic.
I also had the opportunity to collect data directly. In 2019, I went into middle schools with the lab and oversaw students taking our survey, and more recently I interviewed parents of middle schoolers about their pets, loneliness during the pandemic, and wellbeing. At the other end of the research process, having an article I co-authored published, using the data our lab collected about LGBTQ+ adolescents' online activity, was so rewarding. Because I'd experienced so many different phases of the research process during my time with the lab, that work coming to fruition with publication in a journal was a reminder for me of one of the main reasons research matters in the first place: to share findings with a broader audience and spur informed discussion about a topic.
Ultimately, one of my biggest takeaways from studying social media use in adolescence has come from examining our lab's findings alongside other new research on emerging social technologies. While my internship has come to an end, I'm currently diving into past scholarship on YouTube and learning which trends match our data and which differ.
Because social media can offer adolescents such a powerful outlet for self-expression and learning, while simultaneously increasing feelings of loneliness, isolation, and anxiety, it's often impossible to come to a definite conclusion about whether the benefits outweigh the risks. Even if we could, it's pretty clear that social media is here to stay, especially for young people, whether we like it or not—but what we can do is collaborate and build knowledge together about the digital worlds that are increasingly intertwined with our offline lives. It was an honor to be able to add my voice to that conversation, and I can't wait to bring the inquisitive and analytical mindset that being a research assistant has taught me into my next adventure.
Rachel Hodes graduated from Wellesley College in 2021 with a degree in Sociology. They received the Class of 1967 Internship at the Wellesley Centers for Women for the 2020-2021 academic year to conduct research with Dr. Linda Charmaraman. During their internship, they co-authored an academic journal article that was published in JMIR Mental Health. After graduation, they moved to Savannah, Georgia, to work as a community organizer.