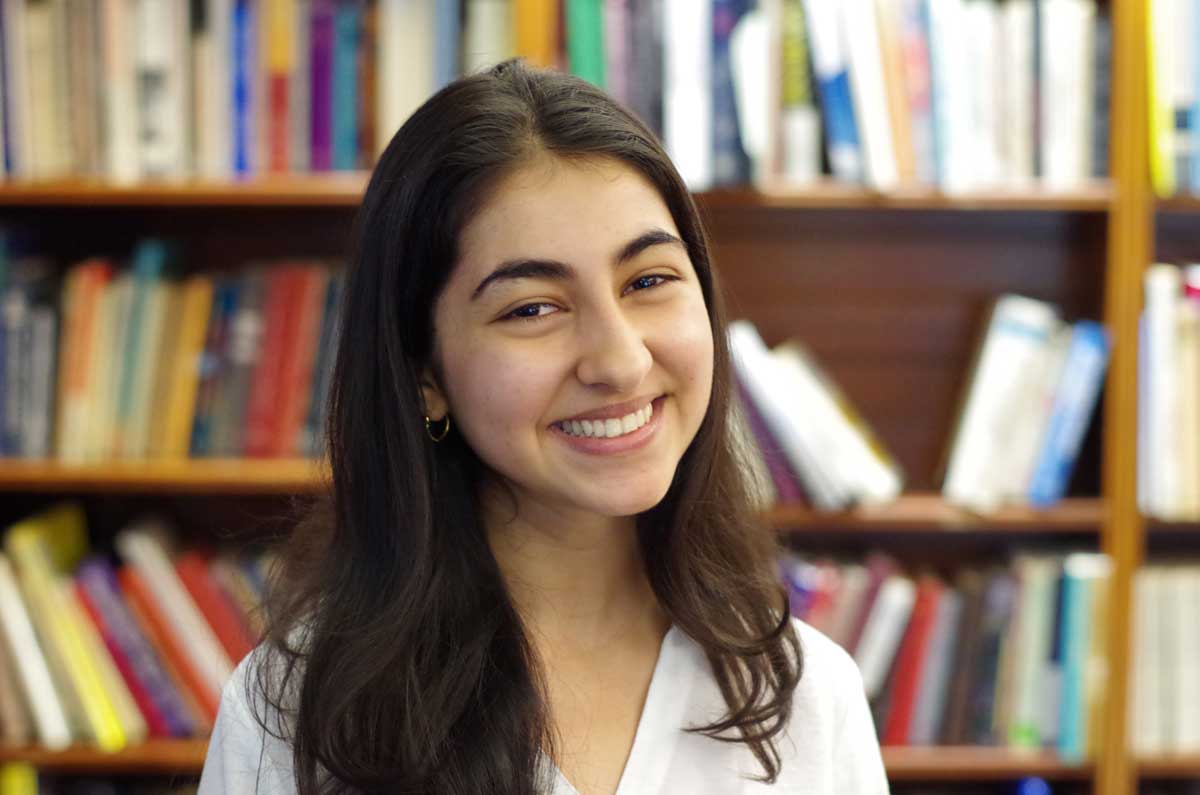 I never knew that I would have the opportunity to do social science research as an undergraduate until I got to Wellesley College. Towards the end of my first year, with my academic interests starting to gravitate toward Sociology and South Asia Studies, I knew I wanted to connect the concepts I was learning in the classroom to action-oriented research that produced tangible results for communities that I cared about. Through the helpful guidance of my peers, professors, and mentors, I discovered that I could get that opportunity by working at the Wellesley Centers for Women.
WCW's social justice-oriented mission and reputation for providing meaningful collaboration opportunities for Wellesley students drew me to attend a networking event with students and WCW research scientists. This is where I first met my soon-to-be research mentor, Dr. Linda Charmaraman — little did I know that our conversation would be the beginning of a year full of support, learning, growth, and mentorship. Through the Sophomore Early Research Program (SERP), which provides funded research opportunities to underrepresented students in scientific and social science research, I have been a full-time research assistant to Linda in her Youth, Media & Wellbeing Lab this school year.
As a first-generation student, the idea of entering the world of academic research with no experience was definitely nerve-wracking. However, having such a passionate, dedicated, and encouraging mentor as Linda (who is also a first-generation woman of color in academia) has made all the difference. Linda has not only taught me mixed-methods research skills such as data analysis, transcription, coding, and conducting literature reviews. She has also shown me that there is space in the academy for scholars who look like me and who value the same social justice principles that I do. My SERP experience has opened up the door of academic research as a possible future career path, something I am so grateful for at this point in my academic career.
The main project I have been working on with Linda this year is co-authoring a journal article that explores the blurred boundaries between middle school students' social media use in the context of school and home. Especially in the era of COVID-19, when learning is increasingly dependent on social technologies, we believe it is crucial to facilitate collaborative, complementary partnerships between educators and parents to best support students' social media use. One of my favorite parts of the research process has been utilizing concepts and frameworks I have been learning in the classroom, such as in my sociology class on schools and society, in order to add to our article from my unique perspective.
Having the opportunity to contribute to this project as an undergraduate student has allowed me to develop a sense of pride in my work, connecting my liberal arts education with my passion for meaningful practical applications. Our lab at WCW values working together with schools, community organizations, and families, which shows how academic research has the potential to be accessible and change-provoking when created with the intent of contributing to social wellbeing. My experience as a research assistant this year has complemented my Wellesley education through providing me with avenues to exercise my intellectual agency and collaborate with other students and faculty in our lab. I am so grateful to have the opportunity to conduct mixed-methods research so early in my Wellesley career, and it has truly shaped my trajectory going forward. More than ever, I understand how many different ways my education has the potential to contribute to positive change, and I am excited to continue my work in the lab going forward.
Neha Lund is a member of the Wellesley College class of 2022 who is majoring in Sociology and minoring in South Asia Studies. Through the Sophomore Early Research Program, she is also a full-time research intern at the Youth, Media & Wellbeing Research Lab at the Wellesley Centers for Women.