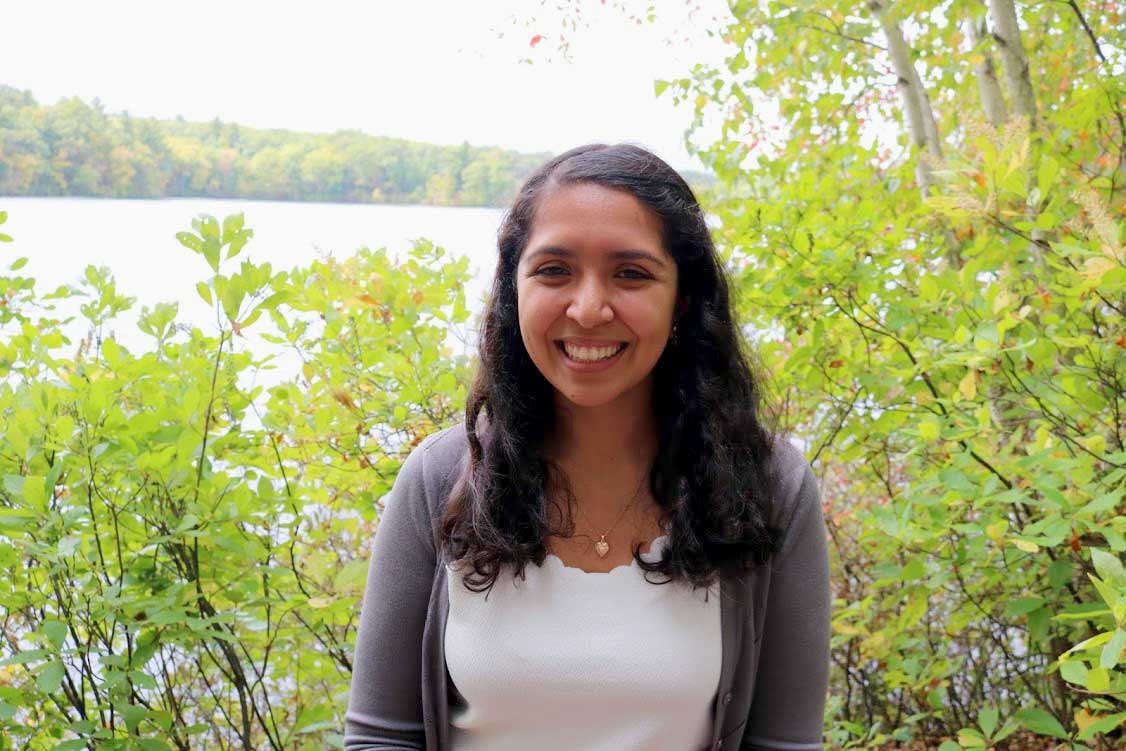 It is the spring of 2020, and my senior year at Wellesley College is not at all what I imagined it would be like. Before concerns about COVID-19 led schools around the country to close their doors, I was student teaching at a nearby middle school and working as a research assistant in the Youth, Media & Wellbeing Research Lab at the Wellesley Centers for Women. Since mid-March, I have been taking my classes online and working from home in California. Now more than ever, as schools are using social networking sites to reach their students at home, I can see a strong connection between what I learned in my teaching role and in my research role.
My work in the Youth, Media & Wellbeing Research Lab involves reading articles and learning about how schools integrate social technology in the classroom, and whether teachers are trained to do so. As I began this work last semester, I was starting my own journey of teaching in a classroom.
From the very beginning of my student teaching experience, I saw how my research played out at school. I saw students dancing to TikTok dances (sometimes subconsciously) as they were talking to their teacher — such a common occurrence that the teacher seemed unfazed by it. As I was learning in the lab, teachers were divided on their feelings towards the popular app. One day as I passed by the library, I noticed some teachers trying to make a TikTok video. They wanted to know more about the app and how to use it to engage students. Not all teachers felt that way — some seemed uninterested, and some were cautious of it. One teacher mentioned to me that she was worried about students putting their personal information online and uploading videos of themselves for anyone to see.
In a social studies class, students were beginning a unit on Brazil. If the semester had continued as normal, I planned to have this class video chat with a friend of mine who was studying abroad in Brazil at the time. I thought it would be a good way to get students excited about their studies and bring more social technologies into the classroom.
Since students are now at home, I am sure they are using a lot of social networking sites. The teachers I was working with are using Google Classroom, and just recently, I joined my mentor teacher's office hours on Google Hangouts. Through this platform, students are able to socialize and talk about their homework online.
I have been thinking a lot about my own future teaching and how I would like to bring social technologies into my classroom. I hope to use what I have learned in the classroom and in the lab to find ways to engage my students with the things they are most excited about. It is very clear now that social technologies can connect students online and that we still have a lot to learn about the best ways to use them. I hope that as classes move to online formats, social technologies begin to be integrated into more classrooms, and more training is provided to teachers on how to use them effectively.
Emily Vargas is a member of the Wellesley College class of 2020 who is double majoring in English and Education. She is also a research assistant in the Youth, Media & Wellbeing Research Lab at the Wellesley Centers for Women.