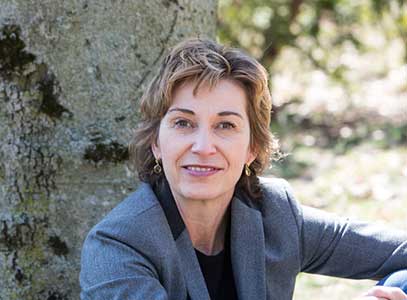 Laura Pappano
Writer-in-Residence
Investigates and writes on gender equity in sports and writes about K-12 education and higher education
Laura Pappano is the inaugural writer-in-residence at the Wellesley Centers for Women (WCW). An experienced journalist who writes about education and gender equity issues in sports, Pappano has been widely published in The New York Times, The New York Times Magazine, The Atlantic, The Hechinger Report, The Boston Globe, The Boston Globe Magazine, The Washington Post, Christian Science Monitor, Huffington Post, Good Housekeeping, Working Mother, and The Harvard Education Letter, among other publications. She is the author of Inside School Turnarounds, published by Harvard Education Press (2010) and The Connection Gap: Why Americans Feel So Alone, published by Rutgers University Press (2001). She is co-author with Eileen McDonagh of Playing with the Boys: Why Separate is Not Equal in Sports, published by Oxford University Press (2008) and winner of the Choice Award. Her piece "How Big Time Sports Ate College Life," is included in The Norton Sampler: Short Essays for Composition (8th edition, 2013; 9th edition 2017).
At WCW, Pappano worked on the Women's Sports Leadership Project, which aimed to collect, analyze, and disseminate information on gender disparities in organized athletics as well as the connections between athletic experience and off-the-field skills. This project saw the creation of FairGameNews.com, a blog (now archived) dedicated gender equity issues on and off the field.
Within the Women's Sports Leadership Project, Pappano worked with former WCW methodologist Allison Tracy, Ph.D. on a study of ticket prices in men's and women's NCAA Division I college sports and the pair presented their findings at the World Conference on Women and Sport in Sydney, Australia in 2010. Pappano and Tracy worked with WCW senior research scientist Sumru Erkut, Ph.D. on a related study that looked at the value corporate recruiters place on varsity sports credentials. Pappano and Tracy presented the study findings in June 2014 at the World Conference on Women in Sport in Helsinki, Finland. Pappano continues to write about gender and sport for WCW forums.
Pappano earned her B.A. from Yale College; was a visiting scholar in the Women's Studies Department at Northeastern University, Boston, MA; and was a visiting scholar in the Murray Research Center, Radcliffe Institute for Advanced Study.
Pappano has moderated popular and scholarly education discussions, including at South by Southwest (keynote 2012) and the 92nd Street Y. She is also founder of the New Haven Student Journalism Project, which in collaboration with the Yale Office of New Haven and State Affairs has college student mentors work with about 50 public school students in grades 2-8 to produce a school newspaper, The East Rock Record.