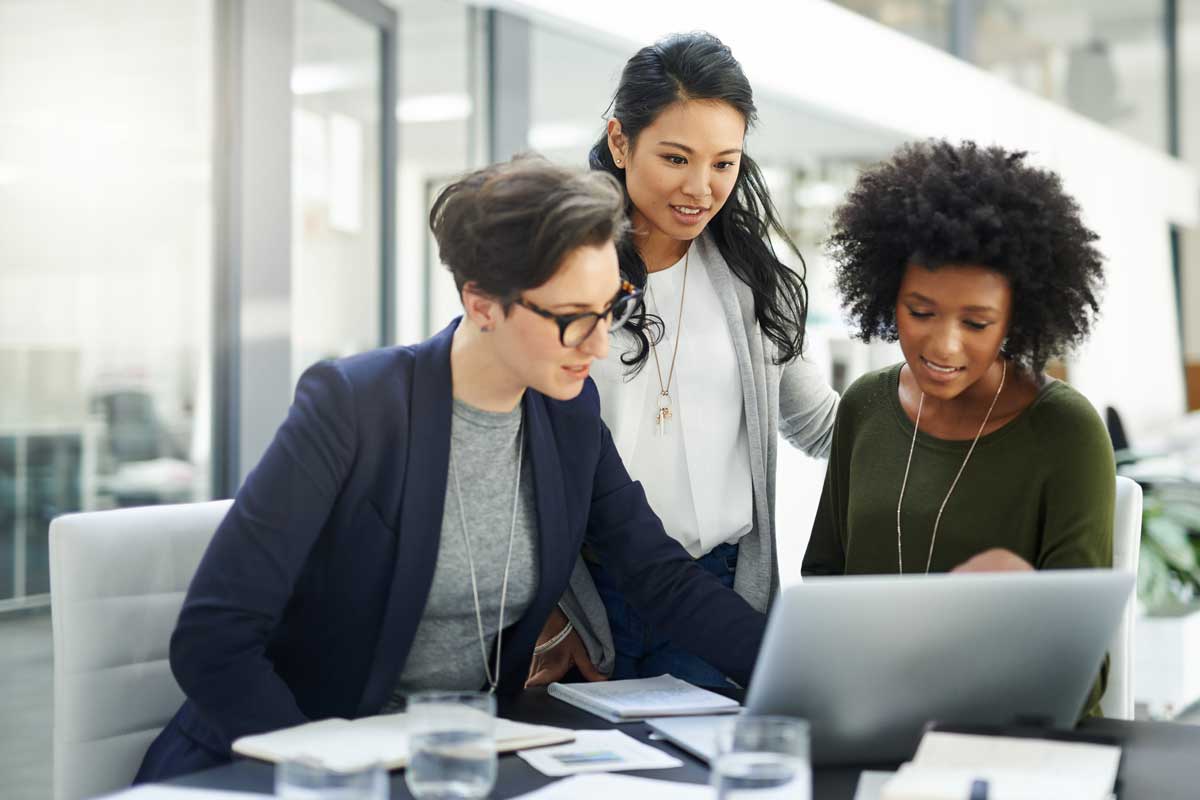 A woman graduates from college and starts her first job, earning about the same as the male colleague who sits next to her. She gets promoted a few times, her salary increases, and in her late 20s, she gets married. Her husband gets a job offer in a new city, they move, and she takes a slightly lower-paying job. In her early 30s, she has a baby, and then another baby in her mid-30s. She decides to cut back her hours (and thus her pay) in order to spend more time with her children. My research shows that this is the point in women's lives at which the gender pay gap widens.
Fast-forward 15 years: the woman's children are growing up and will soon be headed off to college, and she is eager to ramp her career back up. What happens to the gender pay gap now?
Today is Equal Pay Day, a day that symbolizes how far into the year the average woman in the U.S. must work in order to earn what the average man in the U.S. earned the previous year. Equal Pay Day for black women is August 13, for Native American women it's October 1, and for Latina women it's October 29. Women on average earn $0.82 for each dollar earned by a man; black women earn $0.62, Native American women earn $0.57, and Latina women earn $0.54. The gender pay gap has slowly narrowed over time, but hasn't budged much over the past 15 years. Globally, the gap isn't expected to close for another 257 years.
But we are learning that the story of the gender pay gap is a complex one. We now know that male and female college grads start their careers earning nearly the same salaries, but end up with a substantial gap by age 45. By the time college grads reach their peak earnings, men earn on average 55 percent more than women. Less than a third of this gap is caused by differences between the jobs in which men and women work, though women are certainly overrepresented in lower-paying sectors and occupations such as teaching, nursing, and social work — the usual "pink-collar" jobs. Much of the widening of the gap comes from married women: their earnings grow much more slowly with age and they see little benefit from job-hopping compared with men and unmarried women. And when women become mothers, they are more likely to move into part-time positions, take time off, and work fewer hours than men, even in full-time work.
This paints a bit of a dire picture. Things begin to turn around for women, though, once they reach their late 40s and 50s: the pay gap begins to narrow again. For example, among more recent generations of college-educated women, the gap starts shrinking when they reach their late 50s. This happens as women increase their work effort relative to men once their children leave home.
There are still more questions to be answered before we can fully understand the causes of the gender pay gap, and how policies might help close it. For example, how much of the gap is contributed by dual-career considerations, where a family has to optimize around the primary breadwinner? Can public policies help to better share the burden among working spouses? An improved understanding might help us determine whether policies such as father quotas in parental leave might be part of a solution.
We are slowly gaining a clearer picture of how the gender pay gap evolves over the course of our lives. As our research continues, this picture continues to come into focus.
Sari Pekkala Kerr, Ph.D., is a senior research scientist and economist at the Wellesley Centers for Women. Her studies and teaching focus on the economics of labor markets, education, and families.