Advancing the Status of Women & Girls, Families & Communities: Policy Approaches in America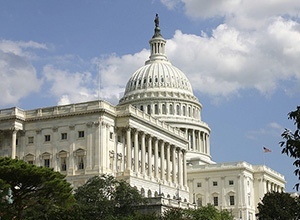 At the Wellesley Centers for Women, we believe that leadership can drive social change when it is informed by high-quality data. WCW scholars provide that data – and will continue to do so – to policymakers across party lines at the local, state, and national level. Over the next few months, WCW scholars will offer their insights and expertise on U.S. policy issues that affect the lives of women and girls, families and communities. Read on to hear what they have to say.
Read our policy briefs:
Housing Stability for Victims of Domestic Violence
The physical, psychological, and economic consequences for victims of domestic violence (DV) and their families have been well documented, and although recent federal legislation provides certain housing protections for some DV victims, many women and their families remain at great risk for homelessness and ongoing violence.

Download now>>
Paid Family Leave
Although research shows clear benefits of family leave, the U.S. remains the only developed country that does not offer paid family leave for its workers. This hampers women's work efforts and endangers the well-being of children.

Download now>>
Preventing Depression in Young People
Although nearly one in five young people experience an episode of depression by the end of adolescence, treatment protocols for youth depression only help about half of those they target, and relapse is common and debilitating. Funding for depression prevention efforts is limited, and preventive programs are difficult to access.

Download now>>
Quality Out-of-School Time
As expectations for high quality afterschool and out-of-school-time (OST) programs continue to rise, a skilled, stable and committed OST workforce is critically important. Yet supports for youth workers, and resulting staff quality, remain uneven at best due in part to a highly fragmented landscape. Compensation remains stagnant and opportunities for professional advancement and public recognition remain practically non-existent.

Download now>>
Sexual Harassment & Sexual Violence in K-12 Schools
Sexual harassment (SH) and sexual violence (SV) in schools are forms of sex discrimination and are prohibited under Federal Law Title IX. As SH/SV on college campuses consumes a lot of attention and resources, so must such investments be directed toward prevention efforts in K-12 schools, where SH/SV are rampant and pervasive.

Download now>>
Skilled Immigration Policy
Research demonstrates highly positive impacts of skilled immigration resulting in countries competing globally for talent. Although many countries are continuously introducing new policies to attract more skilled workers, the U.S. immigration policy is in a gridlock with not much progress.

Download now>>
Listen to our podcasts:
Women in Leadership
Ineke Ceder, Research Associate
Ceder discusses research on women's leadership in nonprofit theaters and how other trends in women's leadership in elected office and on corporate boards, reflect the need for more female representation and participation. She shares ideas to incentivize the field.
12:49 min.
Media Literacy & Consumption and Adolescent Development
Linda Charmaraman, Ph.D., Research Scientist
Charmaraman considers four areas around adolescent development as it relates to media literacy and media consumption in her presentation. She shares insights and recommendations for practitioners, policymakers, and corporate industry to address growing concerns related to media use and young people.
7:09 min.
Quality Out-of-School Time
Ellen Gannett, M.Ed., Director, National Institute on Out-of-School Time
Gannett recommends ways policymakers and private industry can work together to create a stronger and more well-prepared workforce to meet the increased demands being placed on the out-of-school time field in order to contribute to both social/emotional and academic success of children and youth.
10:43 min.

Preventing Depression in Young People
Tracy R. G. Gladstone, Ph.D., Associate Director & Senior Research Scientist, WCW, and Director, The Robert S. and Grace W. Stone Primary Prevention Initiatives
Gladstone shares data on the alarming rates of depression in children and adolescents, providing insight and recommendations on ways practitioners and educators, with the help of policymakers, can help identify and prevent depression in more young people.
8:01 min.
Recommended Reading for the Next U.S. President
Amy Hoffman, M.F.A., Editor in Chief, Women's Review of Books


Hoffman shares some of the titles and authors that were recommended by invited contributors to the Women's Review of Books, to be on the reading list of the next U.S. President. These recommendations were featured in the March/April 2016 issue of Women's Review of Books.
8:03 min.
Ensuring Quality Early Care and Education for Young Children
Wendy Wagner Robeson, Ed.D., Senior Research Scientist, Work, Families, & Children Team
Robeson discusses the value and need for quality early care and education, noting the significant wage discrepancies for educators in this field compared to other educators and other professions, and sharing recommendations for ensuring a well-compensated, skilled workforce to prepare children for lifelong learning.
9:18 min.
Gender-based Violence Preventions and Interventions
Linda M. Williams, Ph.D., Senior Research Scientist, Justice and Gender-Based Violence Research Initiative
Williams discusses her research on intimate partner violence, sex trafficking, and gender-based violence, sharing insights and perspectives federal policymakers could consider more in the coming years.
13:20 min.