January is National Mentoring Month, a time to recognize the value of mentoring in all its forms. Kavindya Thennakoon '19, a student assistant in the WCW communications department, reflects on the profound impact that mentors have had on her path to Wellesley and beyond.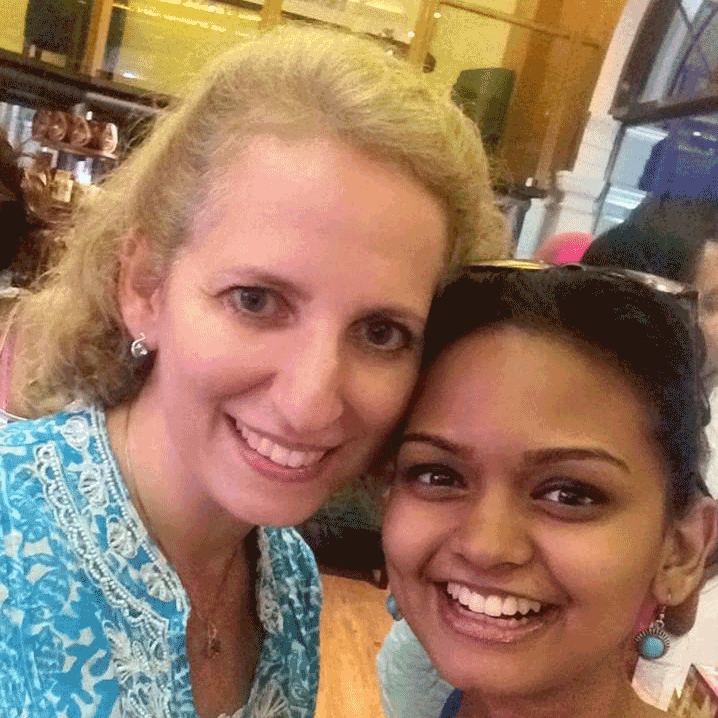 Mentorship was the reason I came to Wellesley College, all the way across the globe from Sri Lanka. Back in 2013 on the day of the United Nations' International Day of the Girl Child I was given the opportunity to address the Sri Lankan parliament on the status of young women in Sri Lanka and on what can be done to make things better. I spoke on how Sri Lanka lacked a comprehensive sex education curricula, how the judiciary victim-blamed women and girls, and how male parliamentarians sitting in the audience had set a very bad precedent.
Little did I know that in the audience were two Wellesley women, the past U.S. ambassador to Sri Lanka Michele Sison (Class of '81) and UNRWA chief of staff Antonia DeMeo (Class of '89) who was the UNICEF deputy representative to Sri Lanka at the time. In the years to come Antonia became such an important part of my life -- a mentor if not for whom Wellesley would have remained just a distant dream.
Antonia has remained such an incredible role model, who I constantly run back to for advice, guidance, and reassurance. For me, both my mother and Antonia were such good role models of women who've broken the barriers, defied the norms, and shattered the stereotypes.
Coming into Wellesley I was embraced by a host of wonderful mentors, from Sarah Isham and Elizabeth Mandeville (Class of '04) from Career Education, who connected me with a number of great opportunities while helping me figure out my options and interests, to Milena Mareva (Class of '01) from Admissions and Karen Pabon from Slater International Center, who were always there with advice and support to handle the tough transition from home to college. From there I made my next stop at the Wellesley Centers for Women (WCW) and I couldn't have possibly asked for anything better.
My work here at the Centers as a communications assistant is something beyond a mere task-oriented job. To me, it has been a learning journey where I've gathered such important skills in the areas that I am most passionate about. It's such a refreshing change to be mentored and guided rather than merely supervised, which is the exact environment that the WCW communications team members, especially Donna Tambascio and Megan Cassidy, have created.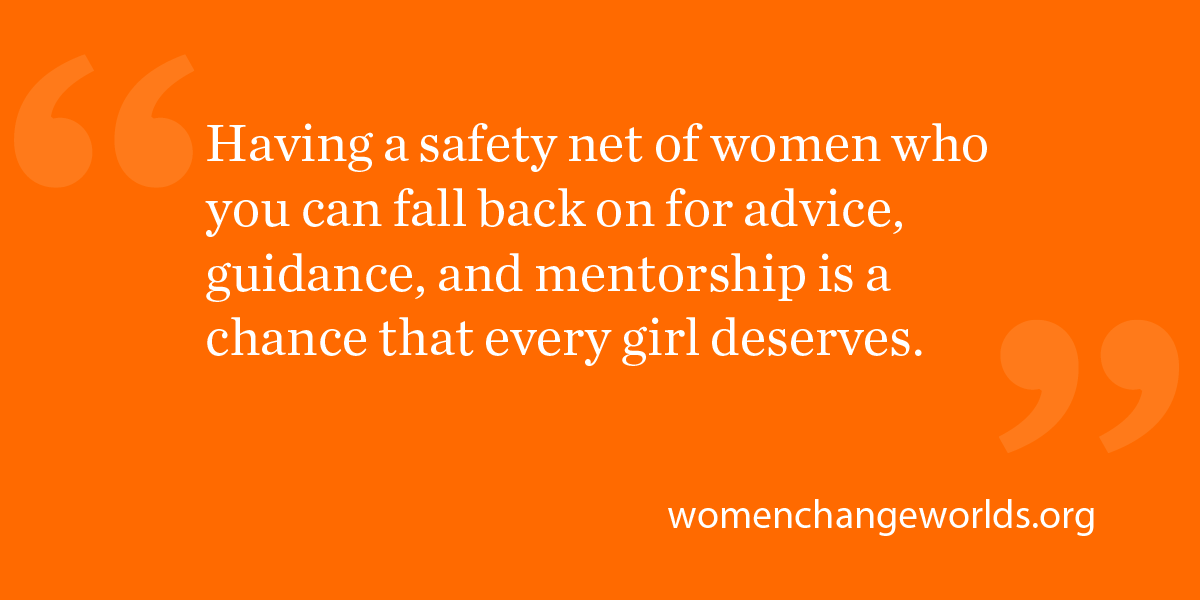 At WCW I have ample creative space to work on projects that I am interested in, to work with software that I am keen to know more about, and to learn something new every day instead of ticking a to-do list. More than anything else, it's such a great feeling to work under people who value your mental health and wellbeing above all else, and who are ever ready to give you all the space and time you need to recover. Looking back at my journey starting off in a community where girls are not allowed to be out on the streets past seven and where rape victims are blamed for their dress and chastity, I can not stress enough the critical role played by the trailblazing mentors in shaping my life.
Young adults who face an opportunity gap, but have a mentor, are 55 percent more likely to be enrolled in college than those who did not have a mentor, according to a 2014 study commissioned by MENTOR: The National Mentoring Partnership. However the report also stated that 1 in 3 young people in the U.S will grow up without a mentor. This number could grow when considering countries like mine where the concept of mentorship is still foreign. Having a safety net of women who you can fall back on for advice, guidance, and mentorship is a chance that every girl deserves. In a world where board rooms are tipped off balance, where feminism is a crime, and where women are constantly othered every step of the way, we all need that extra push.
Kavindya Thennakoon is a student assistant in the communications department at the Wellesley Centers for Women. She is a Wellesley College sophomore (Class of '19) double majoring in Anthropology and Cinema and Media Studies.