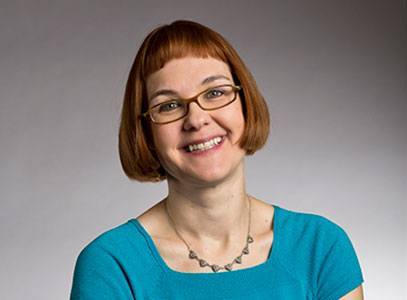 Sari Pekkala Kerr
Senior Research Scientist
University Diploma, University of Kent at Canterbury; M.A. and Ph.D., University of Jyväskylä
skerr3@wellesley[dot]edu
Link to CV
Economist focused on researching the economics of labor markets, education, and families.
Sari Pekkala Kerr is an economist and a senior research scientist at the Wellesley Centers for Women (WCW) at Wellesley College. She joined the WCW in 2010.
Dr. Kerr previously worked at the Government Institute for Economic Research in Helsinki. She also served as an adjunct professor or visiting scholar to the economics departments of MIT, Boston University, and the University of Kent at Canterbury. Dr. Kerr also has extensive private sector experience as an economic consultant for Charles River Associates and Keystone Strategy. Dr. Kerr received her Ph.D. from the University of Jyvaskyla in Finland.
Dr. Kerr's research and teaching focus on the economics of labor markets, education and families. One strand of research evaluates how different schooling systems affect learning outcomes and economic mobility, especially for children from disadvantaged family backgrounds. A second strand examines the role of high-skilled immigration within the U.S. firms, and the overall economic impacts of immigration on the economy. Her most recent efforts quantify the effect of information on labor market prospects on students' choices among study programs, and the impact of public policies on the coverage and usage of parental leaves across the family income distribution.
Dr. Kerr is actively involved with the academic community in Europe and in the US. She is an active member of Helsinki Economics of Education Research Group (HEERG), a network of economists working on questions related to educational policies and outcomes, particularly in Finland. She has also served as the Scientific Secretary of the European Regional Science Association and as an international expert in the European Union Mutual Learning Panel on the Economics of Immigration. She co-chaired the Labor Economics Finnish Post-Doctoral Program for several years. She has also been a policy advisor regarding gender equality in labor markets and immigration.
Kerr received a University Diploma in Economics from the University of Kent at Canterbury in England, and her M.A. in Economics, Business Studies, Education and Linguistics and her Ph.D. from the University of Jyväskylä in Finland.


Sari Pekkala Kerr's affiliations in Finland:

HECER - Helsinki Center of Economic Research: http://www.hecer.fi/
HEERG - Helsinki Economics of Education Research Group: http://blogs.helsinki.fi/economics-of-education/