In 1954, the United Nations established Universal Children's Day (November 20) to promote togetherness and children's rights. It is a day that reminds and encourages us to work towards a better future by improving the wellbeing of children all across the globe. In recognition of Universal Children's Day, Joan Wallace-Benjamin, president and CEO of The Home for Little Wanderers, looks at the obstacles facing children and young adults who are at risk of aging out of foster care and highlights programs that can improve their welfare.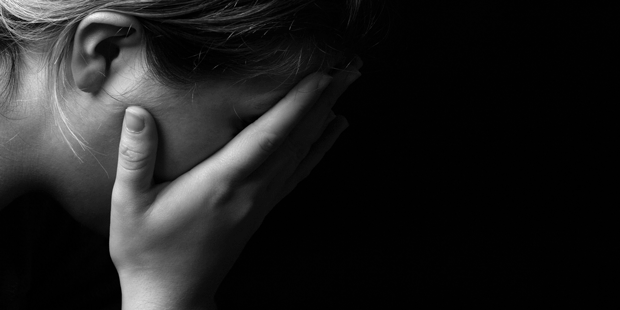 Transitional age youth, those who are leaving state systems of care, are one of our most vulnerable populations of children. Each year in the United States, about 23,000 young people age out of foster care, according to Child Trends, because they reach the legal age of adulthood (18-22 years, depending on the state) and are no longer qualified to receive state services. And each year, these youth lack a permanent relationship with a biological or adoptive guardian, forcing them to navigate the challenges of adulthood without a mentor and critical support systems.
In the U.S., nearly 36,000 children are at risk for aging out of the system, as they are at least 9 years of age and have a case plan for long-term care or emancipation. For those who are at risk of aging out of foster care without a permanent solution and forever family, they are at greater risk for homelessness, unemployment, incarceration, early pregnancy, substance abuse, and struggles with physical, mental, and behavioral health.
Often times, these youth are dually enrolled in multiple state systems of care, including child welfare, juvenile justice, and behavioral and mental health services. In 2015 in Massachusetts, 312 out of 800 youth offenders in the Department of Youth Services had previous involvement with the Department of Children and Families prior to their detention, according to a 2016 Tufts University study. This sequential, often simultaneous, involvement in multiple systems of care place these youth at a crossroads; they lack positive, unconditional supports and mentoring that is offered through adult relationships as well as concrete resources and tools required to thrive independently, including housing, employment, health insurance, education, and basic life skills. Transitional age youth are often removed from conversations pertaining to child welfare and are underserved in the innovation of strategies to best support and strengthen children within these systems.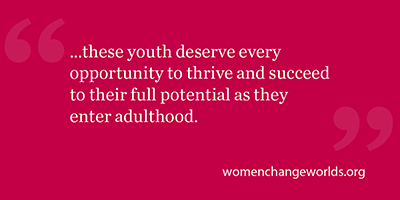 The Home for Little Wanderers believes that these youth deserve every opportunity to thrive and succeed to their full potential as they enter adulthood. By collaborating with the Department of Children and Families, the Department of Mental Health, and the Massachusetts Task Force for Youth Aging Out, the Home has developed specific and effective supports to serve this population. Through customized, age-specific services the Home has implemented innovative programs, including the Young Adult Resource Network (YARN) for "wraparound" services, the Roxbury Village to provide transitional housing for homeless youth, Academic Support for College and Life (ASCL), Peer Mentors, Life Skills programs, and Life Coaches. All of these programs share the same goal and ultimate vision for success: to connect young adults with community resources and help them become contributing members in the community while acquiring the skills they need to achieve self-sufficiency.
Alongside this, the Home works tirelessly to collaborate with various agencies through both communication and action to advocate for change and ensure their voices are heard. Through shared partnerships, the Home works to strengthen connections and services for youth who are at risk for transitioning out of care, which not only prepare them for entering adulthood, but also foster connections and relationships with adults and peers that will follow them on their path toward personal and professional success.
For more information on the Home and their work with Transitional Age Youth visit: thehome.org
Joan Wallace-Benjamin, Ph.D. is president and CEO of The Home for Little Wanderers as well as a graduate of Wellesley College, Class of 1975.