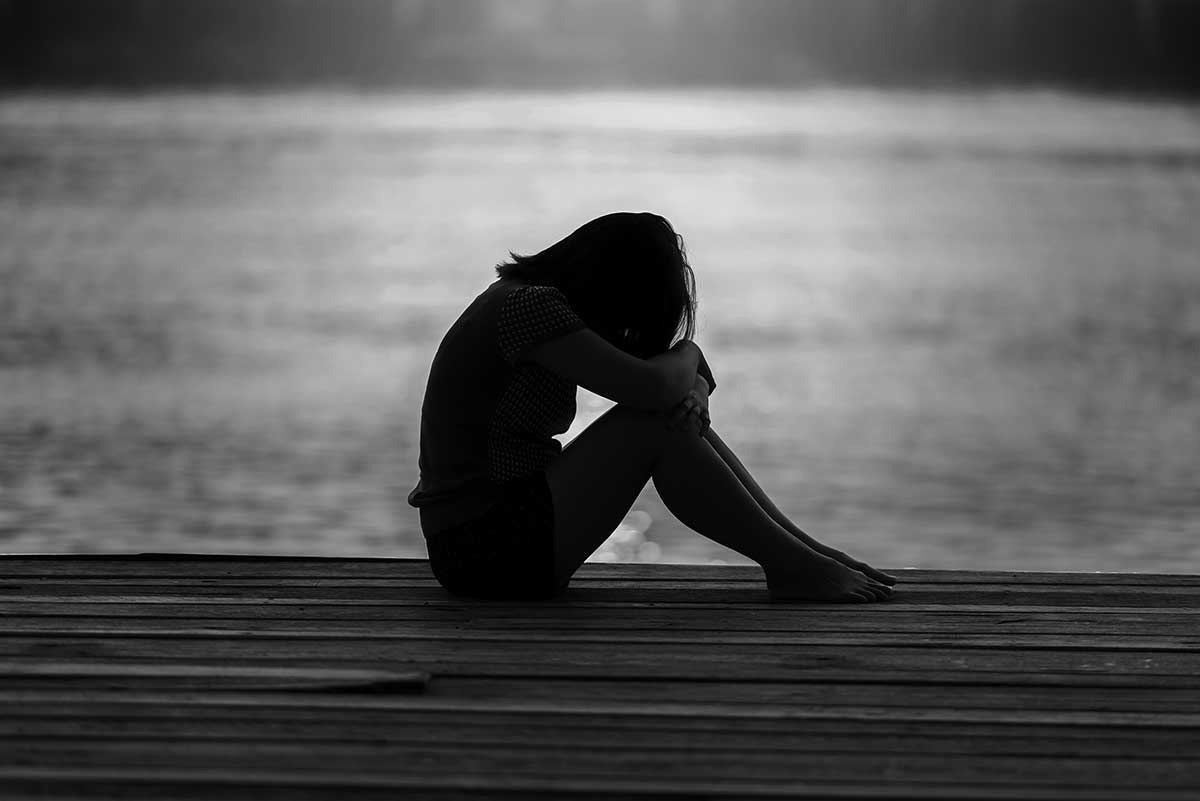 The Wellesley Centers for Women (WCW) will partner with the University of Illinois at Chicago on a $7 million, multi-year project to evaluate and compare depression prevention programs for teens. Over $1.6 million of the award from the Patient-Centered Outcomes Research Institute (PCORI) will go to WCW.
The randomized, multi-site clinical trial will test two approaches—the online intervention CATCH-IT and an in-person group therapy intervention, POD—to see which can prevent depression in teens by helping them feel more hopeful and able to cope with tough situations. "Depression is a chronic, episodic illness that generally begins in adolescence and has long-term effects on academic, social, and emotional functioning," said Tracy Gladstone, Ph.D., director of the Robert S. and Grace W. Stone Primary Prevention Initiatives, senior research scientist, and associate director at WCW, who is co-principal investigator of the study. "It's imperative that primary care doctors—who are often the first to see early signs of youth depression— have access to evidence-based interventions that may support symptomatic teens before they develop a full-blown depressive illness."
Benjamin Van Voorhees, M.D., M.P.H., head of the Department of Pediatrics at the University of Illinois at Chicago, and Physician-in-Chief of Children's Hospital at University of Illinois, is the study's principal investigator. The research will build on previous studies by Van Voorhees and Gladstone that investigated the efficacy and effectiveness of the two approaches with support from the National Institute of Mental Health. In CATCH-IT, Competent Adulthood Transition with Cognitive Behavioral Humanistic and Interpersonal Training, teens will participate in a self-directed online learning program. In the Prevention of Depression program (POD), teens will attend eight weekly and six monthly, in-person group therapy sessions led by a clinician.
The study will also look at how these programs work in different communities for vulnerable teens, including teens of various races and ethnicities, LGBTQ teens, and other underrepresented groups. It will include a diverse group of more than 500 adolescents ages 13 to 19 from urban, suburban, and rural areas throughout Illinois and Kentucky. "We know these depression prevention approaches can work. Now we want to know for whom each approach works best, how well these approaches can be implemented in the primary care setting, and also how adolescents and their families regard each prevention approach," Gladstone said.
Under the direction of Van Voorhees and Gladstone, a team of clinicians and researchers will recruit and enroll teens into the study, who will then be randomized and assigned to either the CATCH-IT or POD program. Researchers will stay in touch with the teens for 18 months while they complete the programs, measuring if and when a depressive episode develops.
This award has been approved pending completion of a business and programmatic review by PCORI staff and issuance of a formal award contract. PCORI's mission is to fund research that will provide patients, their caregivers and clinicians with the evidence-based information needed to make better-informed health care decisions. The research will begin upon issuance of approval from the University of Illinois at Chicago Office for the Protection of Research Subjects.