Wellesley Centers for Women will celebrate its 50th anniversary in 2024 and in recognition of this milestone has launched a history project, "Looking Back & Looking Forward: A Half Century of Social Change, 1974-2024." This multi-year initiative will feature a collection of historical information about the foundation, growth, projects, events, social impact of, and the people and partners related to the Centers' research-and-action work. Progressing until 2024, pieces for the collection will be produced, curated, and archived on the WCW website, wcwonline.org/halfcentury.
Much of the collection will be oral history narratives. It will include presentations, interviews, testimonials, and essays by key players in the Centers' history who will tie WCW's work and influence to the women's movement and/or public discourse; social, political, and/or practitioner impact; and its relevance at the moment, along with insights that may inform the future. Colleagues and members of the public will have the opportunity to submit audio, video, and/or written testimonials via an online portal which will go live in early 2019. The collection will be used to support outreach and fundraising and the production of a book, exhibit, and/or documentary film about WCW.
Recent Events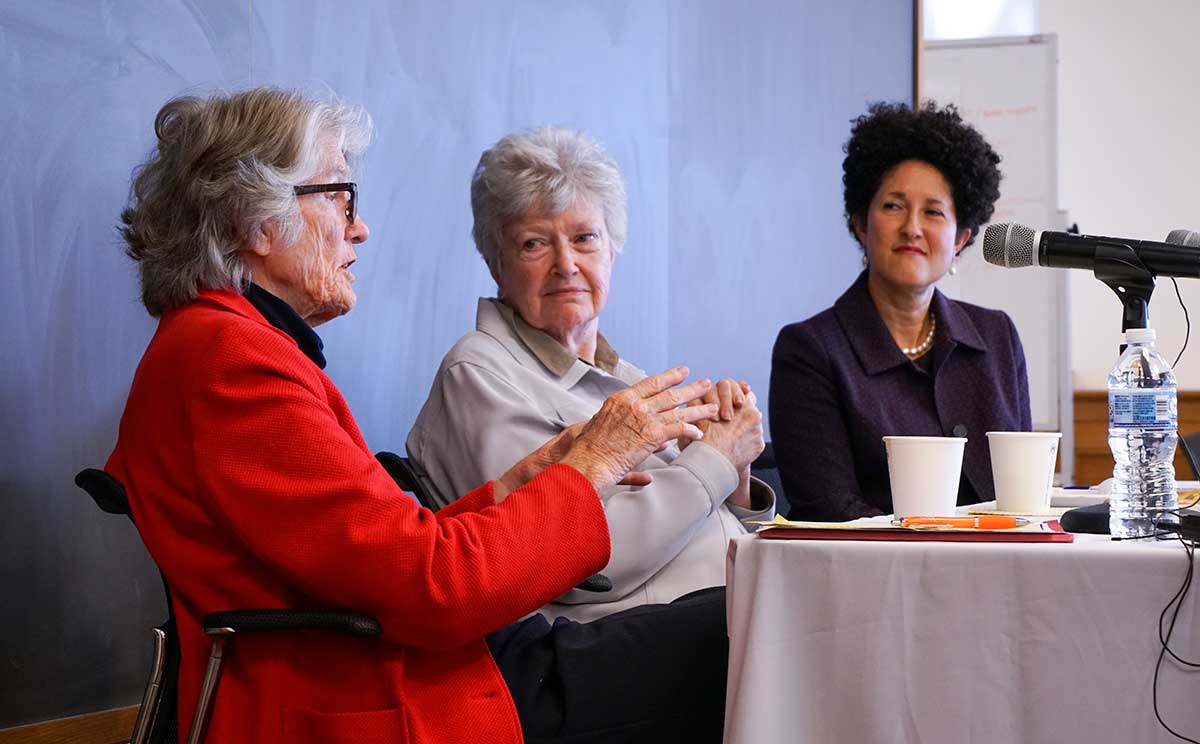 In late September, Wellesley College President Paula Johnson, M.D., M.P.H., and Layli Maparyan, Ph.D., the Katherine Stone Kaufmann '67 Executive Director of WCW, welcomed former Wellesley President Barbara Newell, Ph.D., and award-winning journalist Linda Cozby Wertheimer '65 back to campus for a seminar, "WCW in Retrospect: A Conversation with Barbara Newell, Wellesley College President (1972– 1980)." The seminar kicked off the WCW history project.
"Now, six years may seem like a long time to celebrate, but when I think of all that the Centers have accomplished it will hardly be long enough," President Johnson told the audience gathered on campus and watching online. "All of this can be directly traced to Barbara Newell's presage and vision."
During the spirited discussion, Newell and Wertheimer, senior national correspondent for NPR, former College trustee, and member of the WCW Council of Advisors, shared their perspectives on the women's movement of the 1970s, the achievements and challenges since then, and how genderfocused research organizations like WCW can influence public discourse and policy. The program can be viewed online at wcwonline.org/BarbaraNewell.
In October, WCW hosted "Scholarship on the Shelves & Scholarship in Our Selves," during which several practitioners affiliated with the National SEED Project at WCW offered testimony and tributes in recognition of the 30th anniversary of Emily Style's 1988 essay, "Curriculum as Window & Mirror," and to celebrate educator, filmmaker, and social justice advocate Willa Cofield's 90th birthday. Style's notable paper explores the need for curriculum to function both as window and as mirror, in order to reflect and reveal most accurately both a multicultural world and the students themselves. As a longtime educator,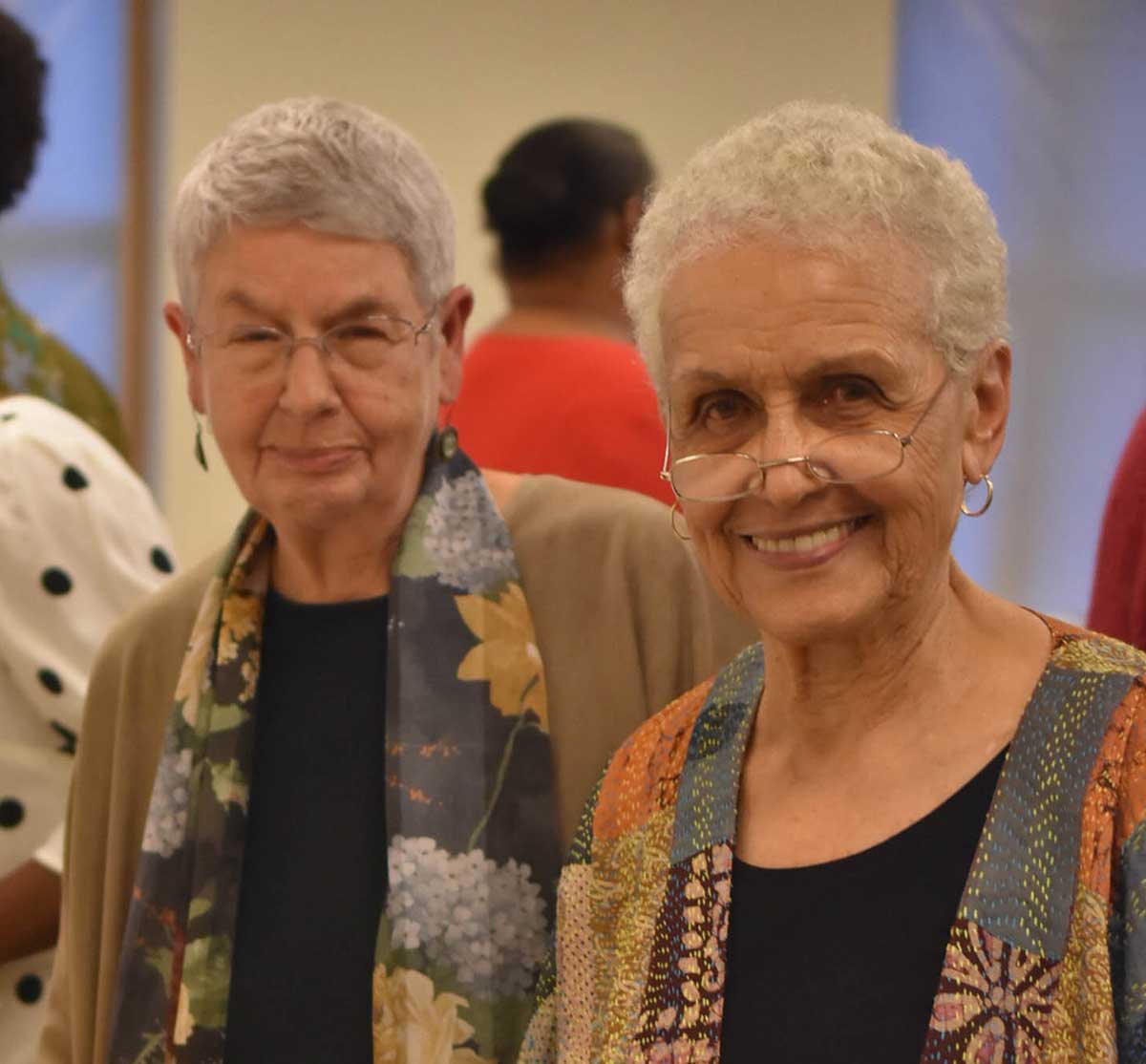 scholar, and founding co-director of the National SEED Project, she has woven this important perspective into her decades of teaching, training, and advocacy. Cofield, as a high school teacher in 1963, watched with her students as others challenged racial segregation across the South; this inspired them to mount protests in their own North Carolina community. At age 60, Willa brought her rich personal and professional life experience to the National SEED Project, where she worked for decades training educators to be more equitable and inclusive in all they did. A recording of the program and links to related blog articles are available at: wcwonline.org/WindowAndMirror.