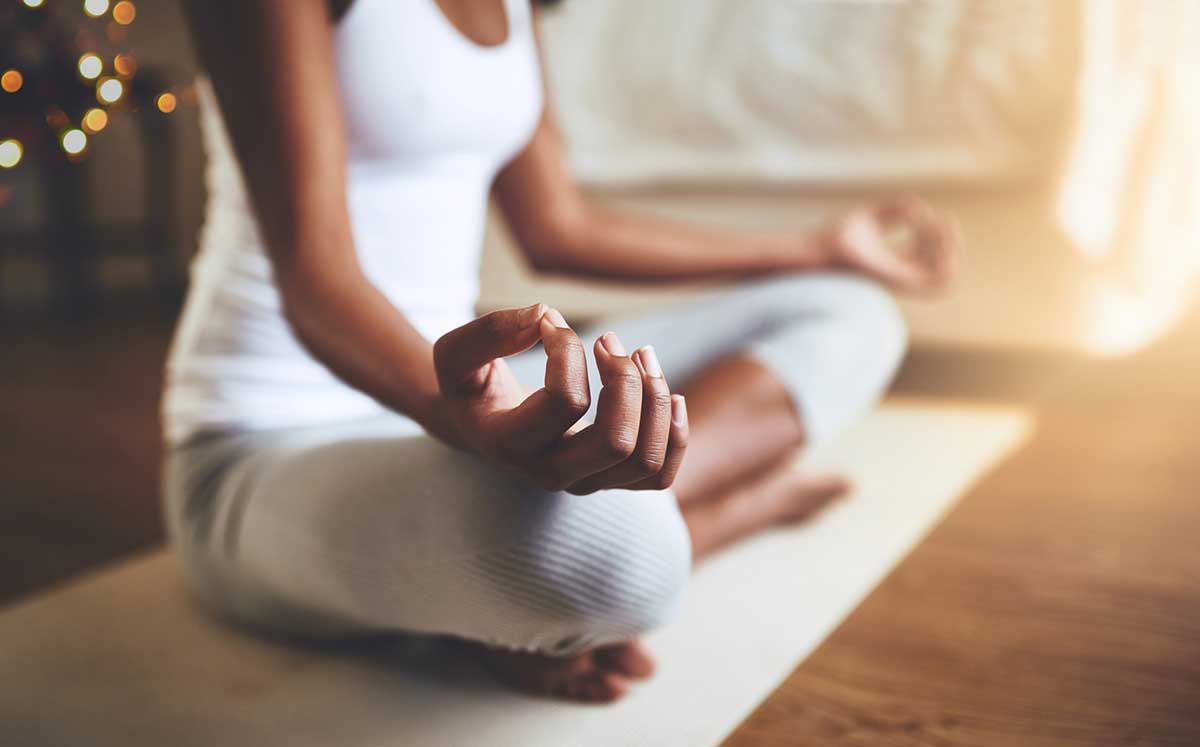 The events of the past few months have left me overwhelmed and exhausted. From the COVID-19 pandemic, whose victims are disproportionately Black, to the murders of George Floyd, Breonna Taylor, and Ahmaud Arbery, the Black community has faced countless heartaches. As a Black woman, my emotions have ranged from sadness to rage to hopelessness.
In order to take care of myself, I've hunkered down and grounded myself in daily practices that center my mental health and wellness. I've limited my intake of social media and news, and increased my daily practices of meditation, exercise, and most importantly, rest. There are days when I lie down between work Zoom calls — just to have moments during the day that feel like respite.
I've also needed to be intentional about my energy reserves, and what I can afford to put my limited energy towards. For several weeks, I wasn't able to sit down and write about how I felt, or even to explain it to folks who are not Black — it seemed like a misuse of the small amount of stamina I had. I just needed things to feel easy.
I've encouraged my kids to do what they need to take care of themselves, as well. They have listened, and limited their own social media and news intake. They've also made the conscious decision to prioritize things that bring them joy: listening to music, dancing, chatting with friends. Of course, they haven't been through and seen as much as I have (and I pray they never do) so their level of exhaustion isn't the same as mine. Still, it has made me proud to see them center joy for themselves and understand they are worth that effort.
I've always been a social justice activist — it has been the foundation of all of my work, including my role as director of Open Circle, a social and emotional learning program for grades K-5. But I haven't spent the past few weeks going out and protesting in the streets, much as I want to. I haven't been calling my government representatives and lobbying for change. Right now, for me, my activism looks like self-preservation and self-care.
When you've lived under the specter of racism your entire life, rest can be a form of resistance. Activist Tricia Hersey recently spoke to NPR about how "rest disrupts and pushes back and allows space for healing, for invention, for us to be more human. It'll allow us to imagine this new world that we want, this new world that's liberated, that's full of justice, that's a foundation for us to really, truly live our lives." Amidst so much heartache, that imagining is critical for the Black community right now.
For many, this might be a time to march in the streets, or to start conversations, or to read and learn. For others, it might be a time to just lie down and rest. Wherever you fit, we all have a role to play in building a better world.
Kamilah Drummond-Forrester, M.A., CAGS, is the director of Open Circle, an action program of the Wellesley Centers for Women that equips elementary schools with evidence-based curriculum and training to improve school climate and teach children essential social and emotional skills.