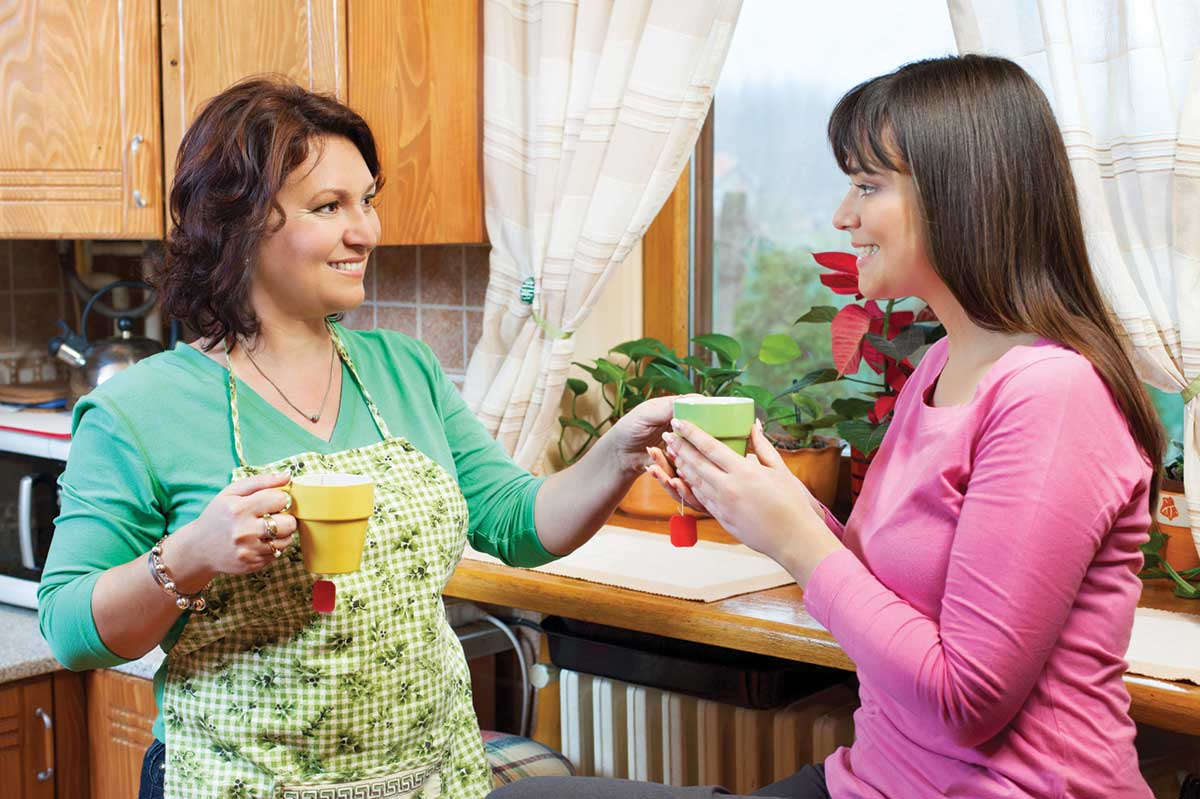 Effective sex education can help teens make healthier decisions, but only half of U.S. teens talk with their parents about sex, research shows. Instead, many teens seek advice from other family members, like older sisters and brothers or aunts and uncles, who they see as easier to talk to and less judgmental than parents. However, little research has been done about these conversations and whether they can protect teens from risky sexual behaviors.
Senior Research Scientist Jennifer M. Grossman, Ph.D., is dedicated to understanding how extended family can support teens' sexual health. In a federally funded study, Grossman and her colleagues asked teens in five urban New England high schools about conversations with extended family on dating, sex, and relationships, including teen pregnancy and the risks of sex. The team found that almost half of the teens they surveyed are talking to extended family about these issues.
"Extended family can support teens' sexual health," said Grossman, "We found that teens who talk with extended family about protection from sexually transmitted diseases and teen pregnancy actually had sex with fewer people."
For adults who are wondering how to have these conversations with teens in their lives, Grossman stresses it is important to meet teens where they are. For male and female teens in the study, the content of the conversations with their extended family was most important. If teens are already having sex, "discussing reasons not to have sex may be ineffective," said Grossman, "When teens have had sex, it's important for caring adults to talk to them in ways that fit with their experiences. Talk about safer sex can encourage them to make thoughtful future decisions."
Grossman will present findings from this study at the American Psychological Association Convention in August 2019. Wellesley College student Anmol Nagar '21 will join Grossman at the Convention through The Class of 1967 Internship Program. Some of the findings presented at the Convention are also in an article authored by Grossman, Alicia D. Lynch, Ph.D., Amanda M. Richer, M.A., Lisette DeSouza, Ph.D., and Ineke Ceder in the International Journal of Environmental Research and Public Health.
Grossman also served as guest editor for a special issue of the International Journal of Environmental Research and Public Health focused on Teenage Reproductive Health.
"Studies that address teens' contexts, such as race and culture, gender, sexual orientation, and family backgrounds can be used to develop and inform interventions that are sustainable, relevant, and context-specific," said Grossman about the importance of the special issue.