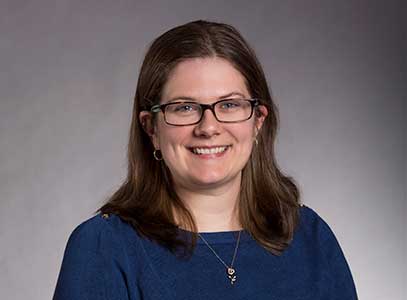 Amanda Richer
Research Associate/Assistant Methodologist
M.A., University of Massachusetts Dartmouth
Amanda M. Richer, M.A. is a research associate at the Wellesley Centers for Women and the National Institute on Out-of-School Time (NIOST) at Wellesley College.
At WCW, she supports research scientists by managing datasets and performing statistical analyses for research projects, publications, and proposals. Her research areas include adolescent sexual health, emerging adult sexual health, media technology use, and the role of parenting and extended family. She has a special interest in understanding the role fathers play in supporting their teens and young adults. At NIOST, her role is to support research scientists and training staff in evaluating out-of-school time program quality and youth outcomes. In both roles, she explores datasets and provides statistical evidence to answer research questions.
Prior to coming to WCW, Richer completed her M.A. in General/Experimental Psychology from the University of Massachusetts Dartmouth, where she conducted research on nonverbal communication, personality traits, and cooperation in young adults.