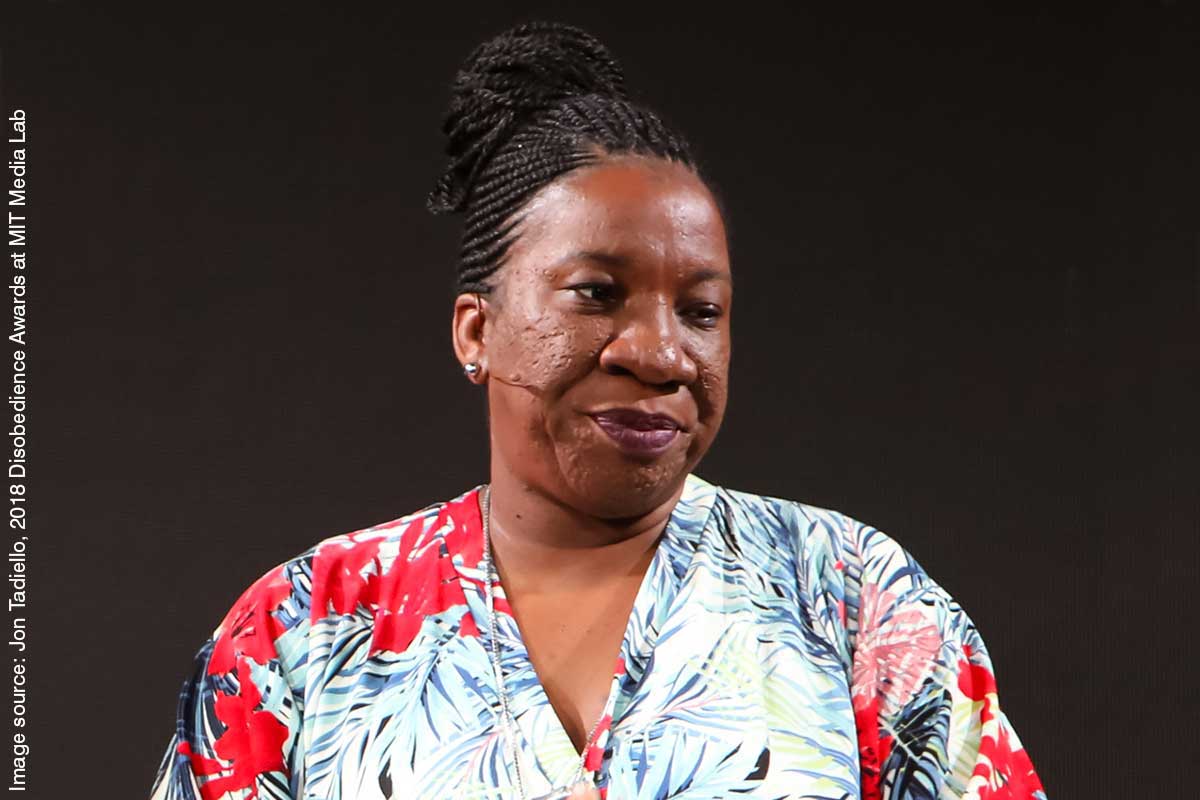 Black women and girls face higher risks of sexual violence than their white counterparts. For instance, national studies show that Black females are more likely than white females to be raped or sexually assaulted by intimate partners. Black girls and women also face an intersectional array of obstacles in their daily lives, including racism, sexism, economic and educational inequalities, and threats to their physical and mental wellbeing.
When activist and sexual assault survivor Tarana Burke coined the phrase "Me Too" in 2006, she aimed to raise awareness of the pervasive sexual violence that women and girls, particularly women and girls of color, face in our society. More than a decade after "Me Too" was first used, the #MeToo Movement has taken the world by storm, but is it representing the experiences of Black women and girls?
In a special "Me Too" issue of the journal Rejoinder from the Institute for Research on Women at Rutgers University, WCW researchers LaShawnda Lindsay, Ph.D., research scientist, Linda M. Williams, Ph.D., senior research scientist and director of the Justice and Gender-Based Violence Research Initiative (JGBVR), and Judith Jackson-Pomeroy, Ph.D., research associate with JGBVR, explore how Black women and girls are coping with sexual violence and whether social media movements like #MeToo show the nuances of the lives of Black women and girls who survive sexual violence.
To better understand how Black women and girls deal with sexual violence, the researchers look at justice system involvement. Black women are less likely to report sexual violence to law enforcement. Why? The researchers propose that negative prior experiences and perceptions that Black people are treated unfairly by the justice system play into the decision.
"To understand the decision-making process that Black girls and women use to negotiate the nuances of their lives and come forward with a report of sexual assault in the #metoo era requires a more comprehensive understanding of their socio-political experiences," write Lindsay, Williams, and Jackson-Pomeroy.
Social media has offered some view of these experiences, the researchers argue. Social media brought attention to the case of Cyntoia Brown, a Black female teen who was forced into sex trafficking and sentenced to life in prison for killing a man who paid her for sex.
Celebrities and Black Lives Matter activists used #Clemency4CyntoiaBrown to draw attention to the complex intersection of victimization and criminalization in the lives of women and girls like Brown. Following the attention, Brown was granted clemency, but the researchers claim supporters of the #MeToo Movement were "virtually silent" on Brown's case.
Going forward, Lindsay, Williams, and Jackson-Pomeroy suggest the #MeToo Movement can do more to center the stories of Black women and girls. "We must create safe spaces that encourage Black women and girls to explain, in their own voices, their experience of sexual assault," they write.