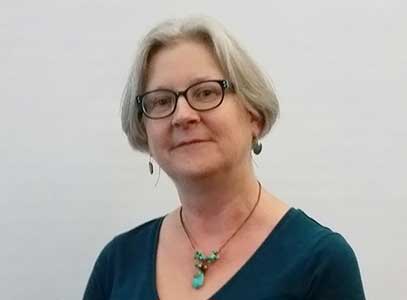 Ineke Ceder
Research Associate
Focused on collaborative, mixed-methords research partnerships to assess inequities in leadership, explore adolescent development, and research afterschool programs with the goal of formulating solutions based on solid data.
Ineke Ceder worked at the Wellesley Centers for Women for more than 15 years; her work centered on assessing inequities in leadership, exploring adolescent development, and researching afterschool programs with the goal of formulating solutions based on solid data. Projects in which she was involved have been funded by Planned Parenthood League of Massachusetts, NIH, William T. Grant Foundation, Virginia B. Toulmin Foundation, and others. For the past 20 years, Ceder was an integral part of teams led by Sumru Erkut, Ph.D., Jenny Grossman, Ph.D., and Linda Charmaraman, Ph.D., while building on her own research interests. She collaborated on strategies to more effectively manage complex studies, investigated new ideas and technologies, and applied various approaches and mixed methods for furthering equity and inclusion through research. Additionally, Ceder's skills in editing, proofreading, and publication layout benefited colleagues across WCW. Growing up in the Flemish part of Belgium, Ceder loved reading. The English language permeated her subconscious deeply and she considered a future teaching English to high school students. Following college, however, she moved to the U.S. and after a few years in medical publishing, she followed her passion for making the world a better place through gender-focused research. She feels lucky every day to work with smart, hard-working women who share a common goal.
B.A., University of Leuven, Belgium, English and Dutch Philology, summa cum laude
High-school-level teaching certificate, University of Leuven, Belgium, cum laude
Highlights/Featured projects
Ceder's most recent work, co-directed with Sumru Erkut, Ph.D., was an examination of the scarcity of women leaders in theaters and ways to remedy the situation. This research study was carried out in collaboration with the American Conservatory Theater in San Francisco, CA, and funded by the Virginia B. Toulmin Foundation. It resulted in various publications and presentations. Most importantly, several initiatives have materialized inspired by this work, most notably the WAM Theatre Berkshire Leadership Summit in October of 2017, and the BOLD Theater Women's Leadership Circle at Northern Stage, VT, which funds deep mentoring and training of 5 women associate directors at a variety of theaters across the country.
Research-Evaluation Partnerships
Ceder's work on women's leadership has honed her expertise in assisting organizations on ways to intentionally incorporate equity in their hiring processes, board selection, and/or organizational culture. Every organization is different, requiring customized solutions. Each inquiry begins with a thorough assessment and evaluation of its current status. This phase may involve surveys and/or interviews, and a series of informal conversations; Ceder's interview and assessment abilities coupled with her skilled knowledge of the Qualtrics tool, are foundational essentials for such evaluations.
Ceder's approach is couched in the strong belief at WCW that data, properly collected, grounded in research literature, and carefully interpreted, has the power to bring social change. Through deep collaboration with the field in question, and through bringing in voices of those who have been underrepresented, Ceder can help formulate solutions toward becoming a more equitable organization.