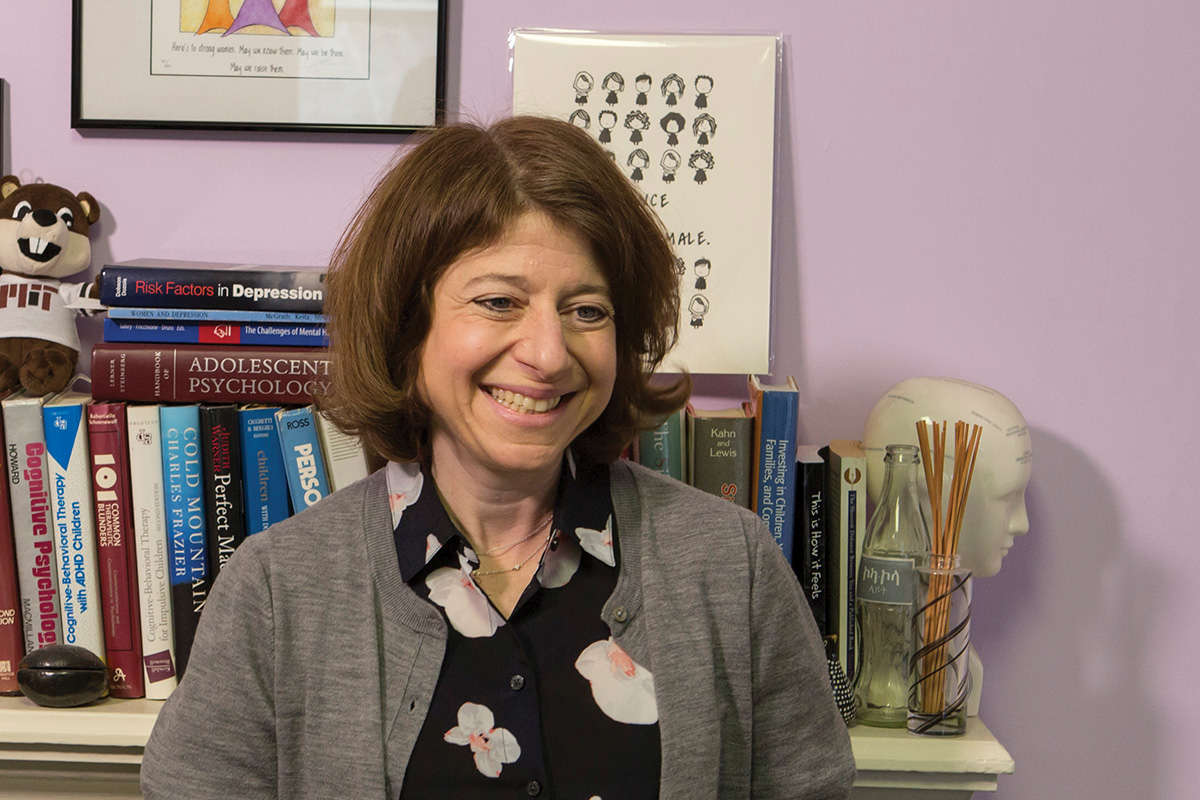 Tracy Gladstone, Ph.D., will take on a new role as research director to provide advice to research scientists at WCW.Tracy R.G. Gladstone, Ph.D., is taking on a new role in addition to those of WCW senior research scientist, associate director, and inaugural director of the Robert S. and Grace W. Stone Primary Prevention Initiatives. As of November 1, she is serving as research director at the Centers.
In her new role, Gladstone will support the success of WCW's research scientists through peer review of proposals, thought partnership in mapping research trajectories, and mentorship. In the coming months, she will meet with research scientists and project directors at the Centers to discuss how best she can help bolster their work. The goal of the position is to provide advice both proactively and as needed.
"I'm delighted that Tracy has agreed to take on this position," said Executive Director Layli Maparyan, Ph.D. "She has a wealth of knowledge about grant proposals and publishing, a true talent for guiding others, demonstrated leadership of a team, and a desire to be of even greater service to WCW."
For her part, Gladstone is excited to have the opportunity to view the work of colleagues up close and to think together with others at WCW about how to optimize funding and publishing opportunities for the benefit of the entire organization.
"I love working with my colleagues to find new approaches and come up with solutions to tricky problems," she said. "Now I'll have a formalized way to do that on a regular basis. It's incredibly fulfilling, and hopefully will help further WCW's mission of advancing gender equality, social justice, and human wellbeing through research and action."