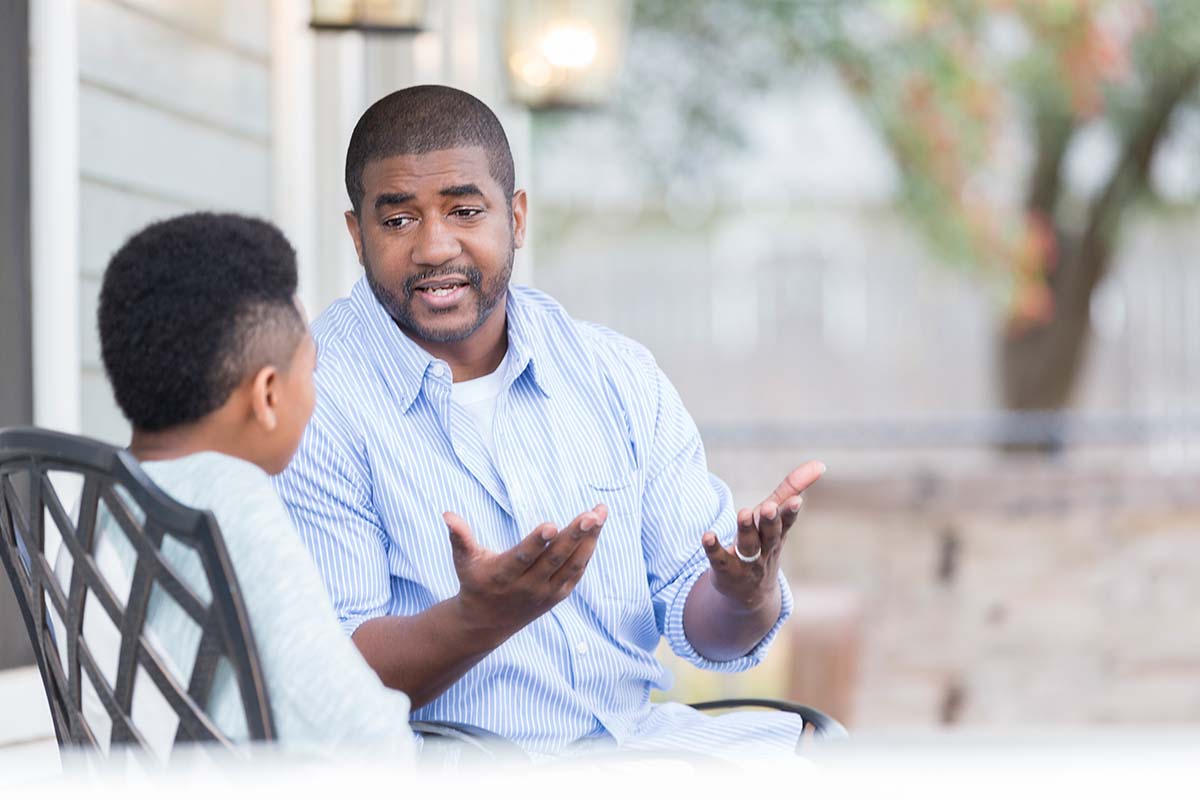 The pandemic has altered family life in unexpected ways. For example, some kids are happier now that they've gotten a chance to slow down, and more people are spending time cooking at home. Parents' conversations with their teens about dating and relationships, and their monitoring of their teens' behavior, have also changed.
Senior Research Scientist Jennifer M. Grossman, Ph.D., and her team surveyed 328 parents of high school students throughout the U.S. between March and June of this year. They asked questions about how parents communicated with their teens about dating and relationships before schools closed due to COVID-19 as compared to afterwards. They also asked questions about parents' stress levels and whether and how they monitored their teens' behavior.
"We were really interested to find out how the pandemic has affected family communication about sex, and whether there were any changes in mothers' and fathers' roles in these conversations," said Grossman. The team also included Lisette M. DeSouza, Ph.D., and Amanda M. Richer, M.A., both of WCW, and Alicia Lynch, Ph.D., of Lynch Research Associates.
The researchers found a significant drop in parent-teen communication about dating and relationships once COVID-19 hit. This makes sense: parents reported higher stress levels as many dealt with sick family members, essential work requirements, financial difficulties, and the general anxiety of the pandemic, which likely led them to focus on the immediate day-to-day needs of their families and put off these types of conversations. And with many teens stuck at home, parents may assume that teens' relationships and physical intimacy in particular are on hold, so the need to talk about them is not as critical.
The researchers also found an interesting change in gender roles among heterosexual parents. Mothers reported having fewer conversations with their teens about dating and relationships, and fathers reported monitoring their teens' behavior more closely than before the pandemic. This increase in fathers' monitoring may in part reflect fathers' shift from working outside the home to being at home during the pandemic (61% of fathers in the sample made this transition compared to 39% of mothers). While mothers are still monitoring and communicating more than fathers, it may be that since many fathers are spending more time at home, parents' roles have shifted, and fathers are taking a more active part in their teens' lives.
"More research is needed to delve into what this data means, but it's an important reminder that parenting roles aren't set in stone," said Grossman. "Sometimes a crisis can prompt unpredictable and even positive changes. The way parents have communicated with and monitored their teens in the past doesn't necessarily dictate their future actions."
Thinking outside the box can help. Though mothers are often assumed to be the ones in charge of having these conversations, Grossman's research has shown that fathers play an important role too, as do extended families. In fact, she recently received a grant from the National Institutes of Health to study fathers' communication with their teens about sex and relationships, and whether these conversations can protect teens from risky sexual behavior. The study, which will run through 2022, will use secondary survey data from 952 urban high school students and new interviews with 30 fathers and their families. Fathers' perspectives on communication with their teens about sex and relationships will be analyzed and compared across contexts, along with the perspectives of other family members.