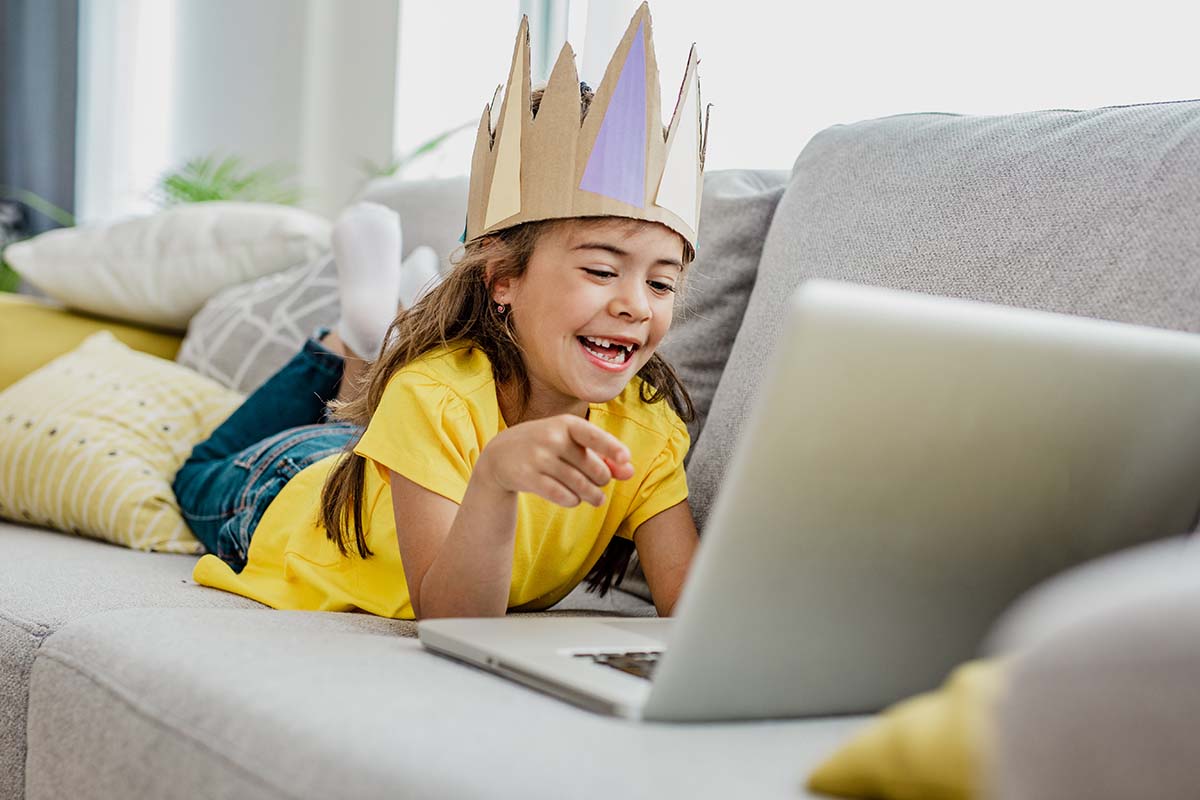 When many out-of-school time (OST) programs shifted to virtual programming this past spring and summer, it seemed like a dramatic change. But now with several months of experience behind them, the researchers at the National Institute on Out-of-School Time (NIOST) have learned a surprisingly simple lesson: best practices for OST programs haven't changed.
"We saw OST professionals use significant flexibility, creativity, and skill to transition from in-person to virtual programming," said Georgia Hall, director of NIOST. "A lot has changed, but a lot hasn't. Being fun and engaging still counts — now it's a matter of determining how to deliver fun and engaging experiences online."
NIOST researchers observed over 200 hours of online academic and general enrichment delivered through school and community-based organization partnerships as part of the Boston Summer Learning Community. The program quality-building work at NIOST has always been embedded in the research-based framework of the Assessment of Program Practices Tool (APT), and this past summer was no different. Researchers collected examples of high-quality practices for virtual learning that connect to the major principles and elements of APT along with other OST program quality tools. These practices likely apply to other types of youth programming as well.
For example, the researchers found that it can be helpful for online activities to be broken up into 10- to 15-minute segments, depending on the age of the participants, with a physical break in between or a switch in delivery mode. Physical stretching and movement for two minutes can re-energize everyone. A call and response routine can gather and refocus. A switch from a slide presentation to an interactive mode such as a poll or breakout room can maintain engagement. As always, routines and transitions should be planned and used consistently so that youth know what to expect.
When it comes to engaging youth, the researchers found that it's important to leverage virtual meeting tools, interactive software, and virtual resources. Using the chat to comment or ask questions, responding with emojis and nonverbal reactions, taking polls for quick feedback, and using whiteboards and annotation for a collaborative experience are all ways to keep participants engaged. Taking a few minutes each session for feedback and reflection — not just on the content but on the process — allows youth to shape activities going forward. And breakout rooms offer valuable opportunities for collaboration and leadership, just as small, in-person group activities once did.
Finally, being prepared is always key for a smooth-running activity, whether in person or online. Virtual activities require some additional preparation, such as testing software ahead of time. Other types of preparation help, too, like having all links, videos, and shared screen slides loaded and easily accessible, and minimizing the number of meeting room links — especially for younger youth and families who may be managing siblings' links too. For younger youth, it can be useful to distribute physical flashcards that depict the icons they need to click for easy reference (such as a picture of the microphone for muting/unmuting). And a staff member's virtual backdrop can be enhanced with art, colorful posters, and uplifting messages.
"These kinds of high-quality practices can help keep youth engaged and supported, and build skills and relationships that further their success in school, work, and life," said Hall. "As we go forward, we can build on what we learned this summer to meet the challenges that lie ahead."