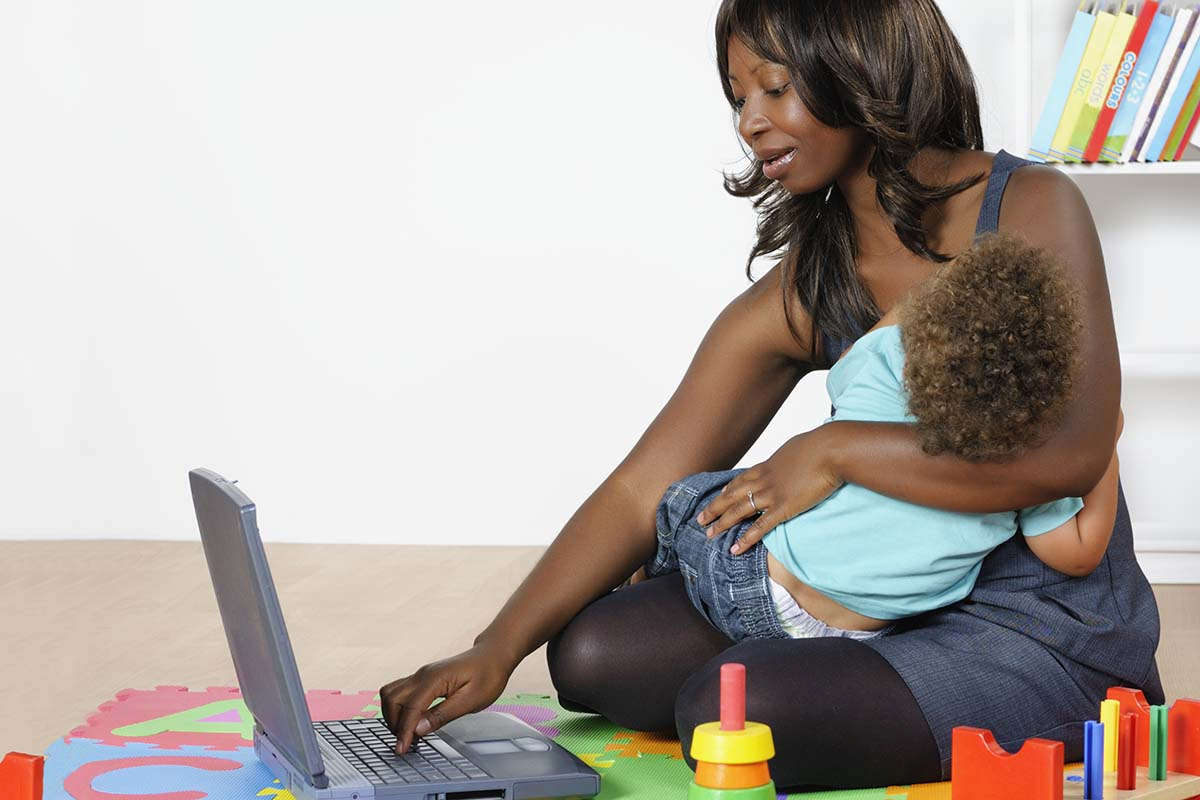 As colleges across the country started classes this fall, many students faced challenges. Those on campus had to adjust to a host of new social distancing measures that drastically changed the college experience, while those taking classes remotely had to grapple with learning mainly from a screen. But one subset of students had particularly tough adjustments to make: those who are parents.
More than one in five of today's college students are parents, and they have been stretched thin during this crisis. School and child care arrangements have been massively disrupted, and many student parents are low-income and work in jobs that don't allow for telecommuting. COVID-19 has compounded the daunting challenges that student parents previously faced. WCW Research Scientist Autumn Green, Ph.D., has spent nearly 20 years studying student parents and what they need to succeed — and then transforming that research into action.
"Student parents have unique needs, and those needs haven't changed," said Green, who leads WCW's Higher Education Access for Student Parents Research Initiative. "They need a place to live with their children — preferably somewhere affordable, on or close to campus. They need access to safe, reliable, convenient, and affordable child care. They need help balancing work and family, and opportunities to engage with other students on campus. Importantly, they need to know what resources are out there that can support them."
To that end, Green has created a number of helpful tools for student parents. A recent award from the Jacob Bluestein Foundation, based in New York, will allow her to update these tools and create new ones. With it, Green and Research Associate Sarah Galison, MSW, will be able to update the Campus Family Housing Database, which comprehensively identifies colleges and universities in the United States offering students the opportunity to live in college-affiliated housing with their children.
The gift will also support data collection for the Find Your Way regional study of postsecondary student parent programs, specifically in the Pacific Northwest and Western regions. (Several other regions have already been completed.) Through a collaboration with the University of Hawaii Bridge to Hope Program — a statewide partnership between the Hawaii Department of Human Services and the University of Hawaii system — Green and Galison will work with Teresa Bill, the director of Bridge to Hope, to lead student parent researchers from across the University of Hawaii's community college and university system in completing research training, data collection, and analysis of research findings. They will comprehensively identify colleges and universities offering student parent support services in Alaska, California, Hawaii, Idaho, Montana, Nevada, Oregon, Utah, Washington, and the American Pacific Islands and Territories (such as Guam, American Samoa, and the Northern Marianas Islands).
"I'm really excited about this project, especially in the context of the COVID-19 pandemic," said Green. "The student parents with whom we'll be working need jobs they can do remotely, and Bridge to Hope is able to hire them through our partnership. And because of COVID-19 and concerns about program closures, it's an important time to update the Campus Family Housing Database and to begin to document and track other programs and closures. Once we know how these student parent supports have been affected, we can work on filling the gaps."