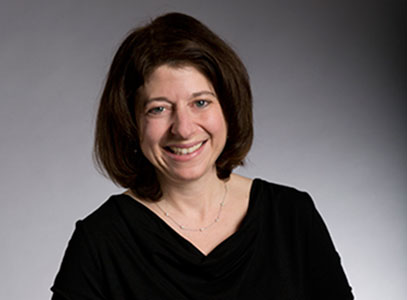 Tracy R.G. Gladstone
Senior Scholar and Research Director
Ph.D., Emory University
tgladsto@wellesley[dot]edu
Research interests include the development, implementation, evaluation, and dissemination of preventive intervention programs for children and adolescents at risk for depression, with a focus on at-risk families
Tracy R. G. Gladstone, Ph.D., is a senior scholar and research advisor at the Wellesley Centers for Women, where she studies depression prevention. In addition to her roles at the Centers, she is an Associate Professor of Behavioral and Social Sciences and a researcher at the Hassenfeld Child Health Innovation Institute at Brown University. She is a clinical psychologist and has been trained in evidence-based prevention and intervention protocols.
For the past 25 years, Gladstone has focused her research on the prevention of depression in adolescents and families at risk. She has conducted several depression prevention trials, including an effort to evaluate a group cognitive-behavioral intervention for adolescents at risk for depression; a pilot study to develop, implement and evaluate a depression prevention program for women recovering from fistula repair surgery in Ethiopia; and multiple efforts to develop, evaluate and refine the technology-based Competent Adulthood Transition with Cognitive Behavioral Humanistic and Interpersonal Training (CATCH-IT) intervention.
Gladstone is currently leading an effort to adapt the CATCH-IT intervention for college students with symptoms of depression, and she is working with a team to develop strategies for preventing depression in adolescents with intellectual and developmental disabilities. In addition to her research investigating interventions to prevent depression in adolescents, over the past several years she has been working with local school districts to develop and implement a community-based depression/anxiety/suicide screening and prevention program for middle and high school students.
Gladstone's work is funded by federal agencies, including the National Institute of Mental Health and the Patient-Centered Outcomes Research Institute, and by a range of foundations, local agencies, and school districts.
Gladstone's research has been published by academic journals such as Child Psychiatry & Human Development, Translational Behavioral Medicine, Journal of Medical Internet Research, mHealth, Transcultural Psychiatry, JAMA Network Open, Psychiatric Services, and Harvard Review of Psychiatry.