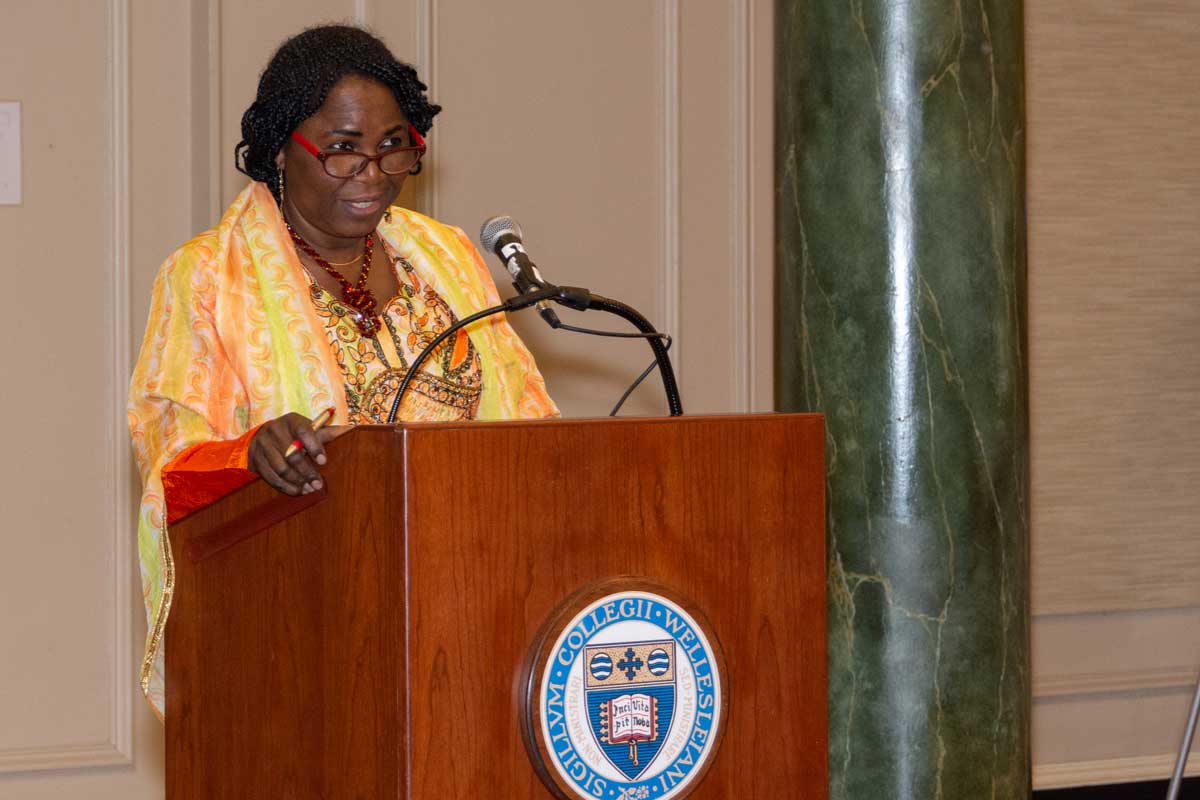 Photo by Elyssa ConleyOne of the last gatherings WCW was able to host on campus was a celebration of International Women's Day, held on March 5 and co-hosted by Wellesley College's Slater International Center and Albright Institute. Student panelists from Slater spoke movingly about what it was like for them to come to Wellesley from their home countries, and WCW Visiting Scholar Hauwa Ibrahim, J.D., S.J.D., M.L., served as an inspirational guest speaker.
Ibrahim is an international human rights and Sharia law attorney with over 20 years of experience representing women and children condemned to death in Sharia courts. Her research investigates the root causes of terrorism and builds bridges of cooperation between religious and non-religious communities.
Since Ibrahim's arrival at the Centers, her work has taken exciting new directions. She brought together women from around the world to discuss ways to steer youth away from extremism through her Mothers Without Borders project. Last summer, she and WCW Research Scientist LaShawnda Lindsay, Ph.D., collaborated with an international network of partners to offer a culturally responsive, student-centered science, technology, engineering, arts, and math (STEAM) camp in Northern Nigeria.
In honor of International Women's Day, Ibrahim spoke about how she draws inspiration from empowered women and girls across the globe. "We celebrate today because there are women and men who have made it possible," she said. "Today we are trying to build on what they have given us."
Watch video of Ibrahim's keynote address.
Photos by Elyssa Conley