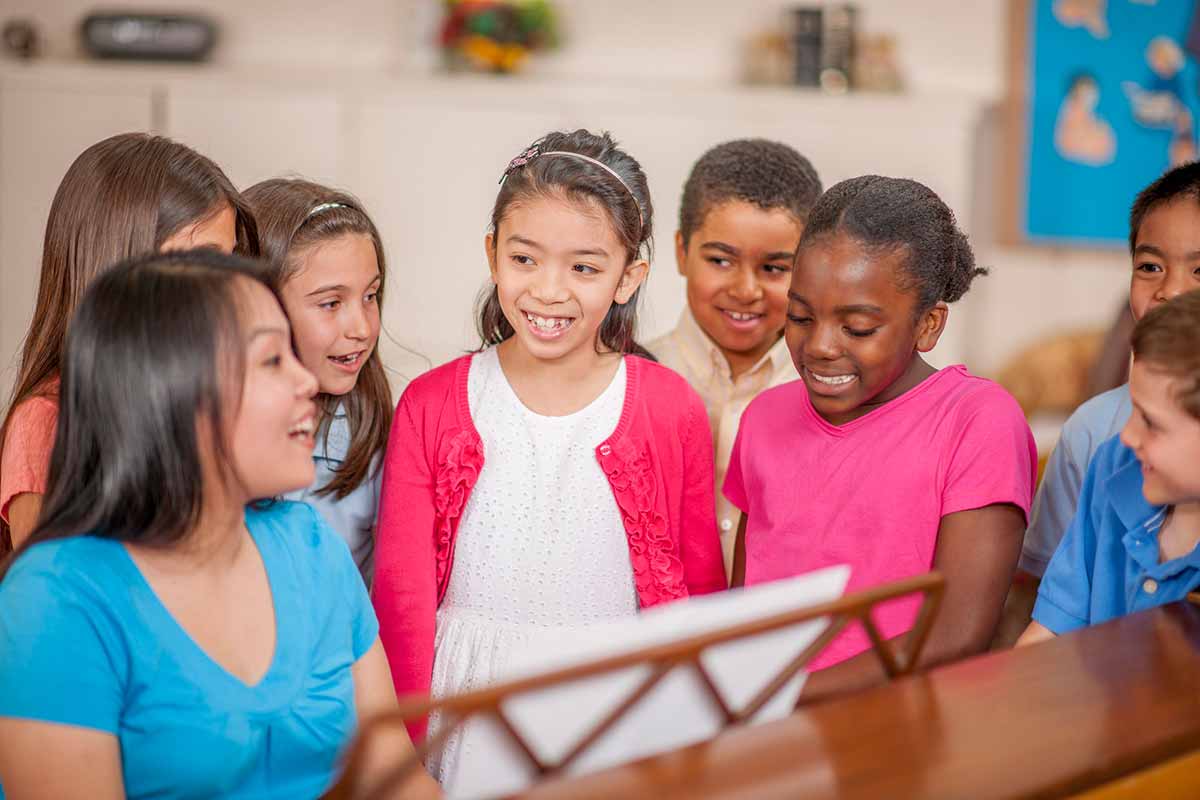 Sustaining Out-of-School Time
At Beyond School Hours XXI National Education Conference in Orlando, FL, February 2018, Georgia Hall, Ph.D., director of the National Institute on Out-of-School Time (NIOST), gave two presentations on social and emotional learning in 21st Century Community Learning Centers, one of which was part of a special pre-conference session hosted by Sylvia E. Lyles, Ph.D., of the U.S. Department of Education.
Hall also spoke at the March 2018 National AfterSchool Association Convention in Atlanta, GA. The presentation, "Blurring Boundaries: Conversations on Gender," gave out-of-school time (OST) professionals language, resources, and ideas to help their OST setting be inclusive of youth of all gender identities and expressions and LGBTQ families. Hall's NIOST colleagues, Ellen Gannett, M.Ed., senior strategist, and Kathy Schleyer, M.S., director of training and quality improvement, presented at the National AfterSchool Association Convention as well. Their session, "How Do You Measure Quality When You Can't See It?" showed attendees how evaluation tools, such as those offered by NIOST, can help programs to self assess, improve, and grow.
Following years of support to the city of Philadelphia, NIOST is now consulting with the Philadelphia Citywide Out-of-School Time Initiative to create a professional development framework that supports quality program practices and enhances current efforts to build sustainable OST systems. As part of this partnership, Schleyer co-facilitated sessions at three Philadelphia, PA, convenings in February and March 2018 -- the Quality Convening of OST Practitioners (with Daniel Weinstock), the Annual Convening, and the Literacy Convening (with Jo-Anne Wilson-Keenan, literacy consultant). At the annual convening, roughly 100 OST stakeholders attended a NIOST workshop on defining quality in OST.
Cultural bias is inherent in all educational assessments, but there are steps that can be taken to reduce it. At the April 2018 Annual Meeting of the American Educational Research Association in New York, NY, Research Associate Amanda Richer, M.A., discussed this in the presentation, "Identifying Cultural Biases: Reflections From Developing Video-Based Training for the After-School Program Practices Tool," based on the paper co-authored with Linda Charmaraman, Ph.D., research scientist; Ineke Ceder, research associate; and Lisette DeSouza, Ph.D., postdoctoral research scientist. Richer discussed how the OST field can be advanced by examining the advantages and disadvantages of different methods used to train and assess reliable and accurate program quality raters. In addition to showing how steps have been taken to reduce cultural bias in the educational assessment tool, she offered OST staff practical guidelines on becoming more aware of cultural biases when rating programs for quality.
Teen Sexual Health
Conversations between parents and teens about sex and relationships can play a critical role in improving teenage reproductive health by reducing teens' risky sexual behavior. However, little is known about how teen-parent communication changes as teens age from early to middle adolescence. Research Scientist Jennifer M. Grossman, Ph.D., Wellesley College student Lisa J. Jenkins (Class of 2017), recipient of the Morse Fellowship at WCW, and Research Associate Amanda M. Richer, M.A., investigated this topic in their paper, "Parents' Perspectives on Family Sexuality Communication from Middle School to High School," published in January 2018 in the International Journal of Environmental Research and Public Health. Among other findings, the study showed that many parents adapted their conversations with teens about sex and relationships as teens developed. The study findings may help parents anticipate their own as well as their teens' responses to family conversations about sex at different developmental time points and to strategize how to effectively talk with their teens about sex and relationships to improve their teens' overall reproductive health.
Much research about family sexuality communication is focused on teens and their parents. Research Scientist Jennifer M. Grossman, Ph.D., is expanding this topic to include conversations with extended family members to capture the broader context of teens' family communication and understand how extended family members can help teens make smarter decisions about dating, sex, and relationships. In April 2018, Grossman and her team — Amanda Richer, M.A., research associate; Linda Charmaraman, Ph.D., research scientist; Ineke Ceder, research associate; and Sumru Erkut, Ph.D., former senior research scientist — published "Youth Perspectives on Sexuality Communication With Parents and Extended Family," in Family Relations. The research showed that extended family played a somewhat different role than parents in teens' sexuality communication, though they shared a common set of values. This difference indicated that extended family could be a valuable sexuality communication resource for teens.