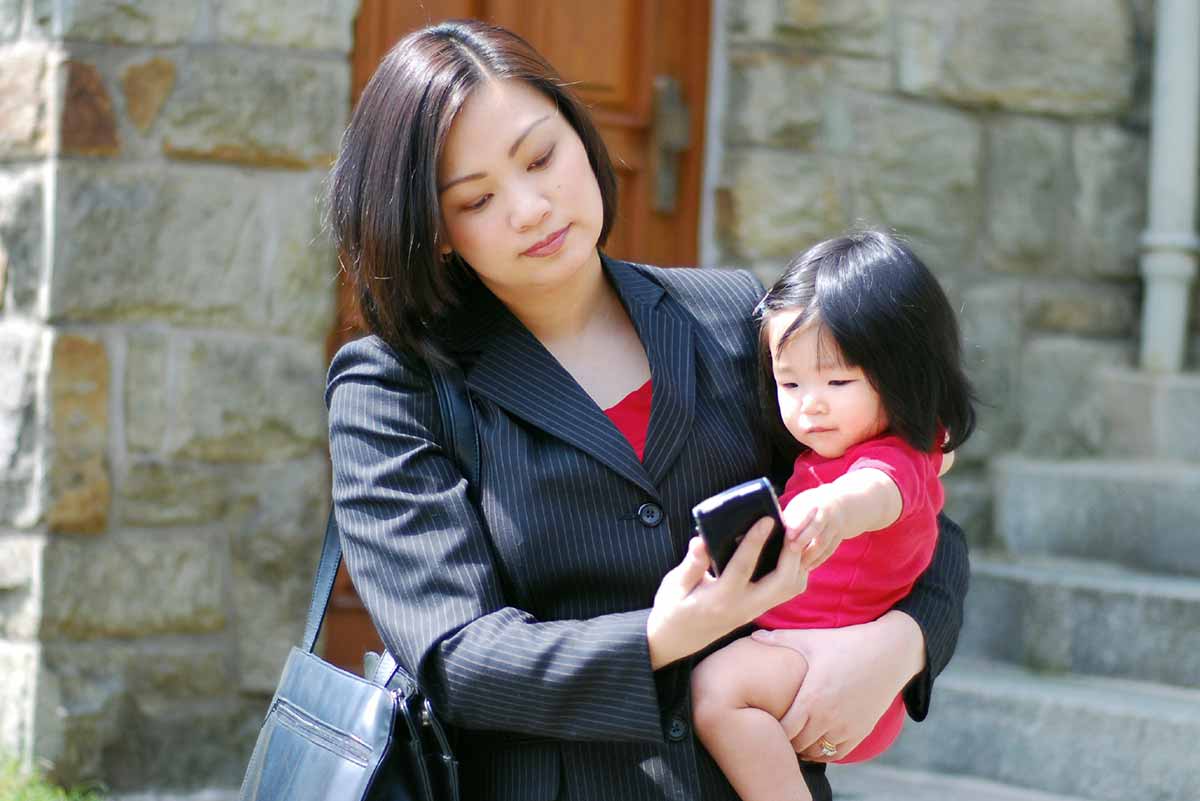 Women, Work, and Family Support
After completing their study on Women's Leadership in Theater, Ineke Ceder, research associate, and Sumru Erkut, Ph.D., former senior research scientist, found that flexibility in setting one's own schedule is not enough to boost women's ability to sustain their careers and rise to leadership at the same rates as men. In January 2018, they expanded on that idea in their Harvard Business Review article, "Unpredictable Schedules Disproportionately Hurt Women's Careers." In a growing gig economy, unpredictability means that freelancers, consultants, and others who are asked to bring in new revenue and always be "on," do not have access to child care or elder care when they need it. With women still doing the majority of caregiving in their families, juggling life and work demands makes it harder for women to advance their careers.
Equity and Equality
In January 2018, Peggy McIntosh, Ph.D., senior research scientist and founder of the National SEED Project, presented, "Waking Up To Privilege Systems: The Unexpected Journey," at the University of New Mexico. In April, she spoke at the State University of New York at Oneonta and the University of Georgia in Athens, GA. She also led a workshop at the White Privilege Conference in Grand Rapids, MI. Her workshop, "White Control: A Waystation Between White Privilege and White Supremacy," offered participants the opportunity to explore and examine their own experiences with privilege systems. Later in April, McIntosh spent two days speaking and consulting with the Equity and Inclusion Journal Club at the Harvard-Smithsonian Center for Astrophysics in Cambridge, MA.
In May, McIntosh co-presented a workshop at the National Conference on Race and Ethnicity in New Orleans, LA, with Hugh Vasquez, M.S.W., senior associate at National Equity Project, and Victor Lee Lewis, M.A., founder and director of Radical Resilience Institute. The workshop highlighted examples of reducing privilege in psychological and institutional structures and invited participants to describe their knowledge of actions people are taking to weaken privilege systems.
Dana Rudolph, online content manager for the National SEED Project, received the Hostetter-Habib Family Award from Family Equality Council for her many years writing about and advocating for LGBTQ families through her Mombian blog (mombian.com), newspaper column, and other freelance work. The award recognizes those who share an unwavering commitment to Family Equality Council's core values: love, justice, family, and equality, demonstrated through work on the front lines to advance equality for all loving families.
Civil Rights, Womanism, and Leadership
Throughout the spring of 2018, Layli Maparyan, Ph.D., Katherine Stone Kaufmann '67 executive director at WCW, added to her womanist scholarship with the following published book chapters: "Spirituality in the Classroom: Some womanist reflections," in Building Womanist Coalitions edited by G.L. Lemons and published by University of Illinois Press; "Social Justice and Luxocracy," in Black Women and Social Justice Education: Legacies and Lessons, edited by S.Y. Evans, D. Domingue, and T. Mitchell from SUNY Press.
In January 2018, Maparyan gave the keynote address, "From Martin Luther King, Jr., to #MeToo: Civil rights, women's issues, and what 'overcoming' means today," at the Annual Martin Luther King Jr. Community Breakfast hosted at Wellesley College and co-sponsored by community group World of Wellesley and Wellesley College. Maparyan celebrated King's contributions as a leader of the Civil Rights Movement while also highlighting unfulfilled promises of the movement by looking at the current #MeToo Movement.
In February 2018, Maparyan spoke at two Black History Month events. She appeared on the discussion panel, "Tell Them We Are Rising: The story of black colleges and universities," which accompanied a film screening at Wellesley College. She also presented, "From Martin Luther King, Jr., to #MeToo: Civil rights, women's issues, and making movements uplift everybody," during a celebration of Black History Month at MassBay Community College in Wellesley, MA.
During the African Women's Leadership Conference at Wellesley College in March 2018, Maparyan moderated the panel, "Empowering Girls, Transforming Communities: My journey to live a bold vision for change," with Kakenya Ntaiya, Ed.D., Kenyan educator and social activist.