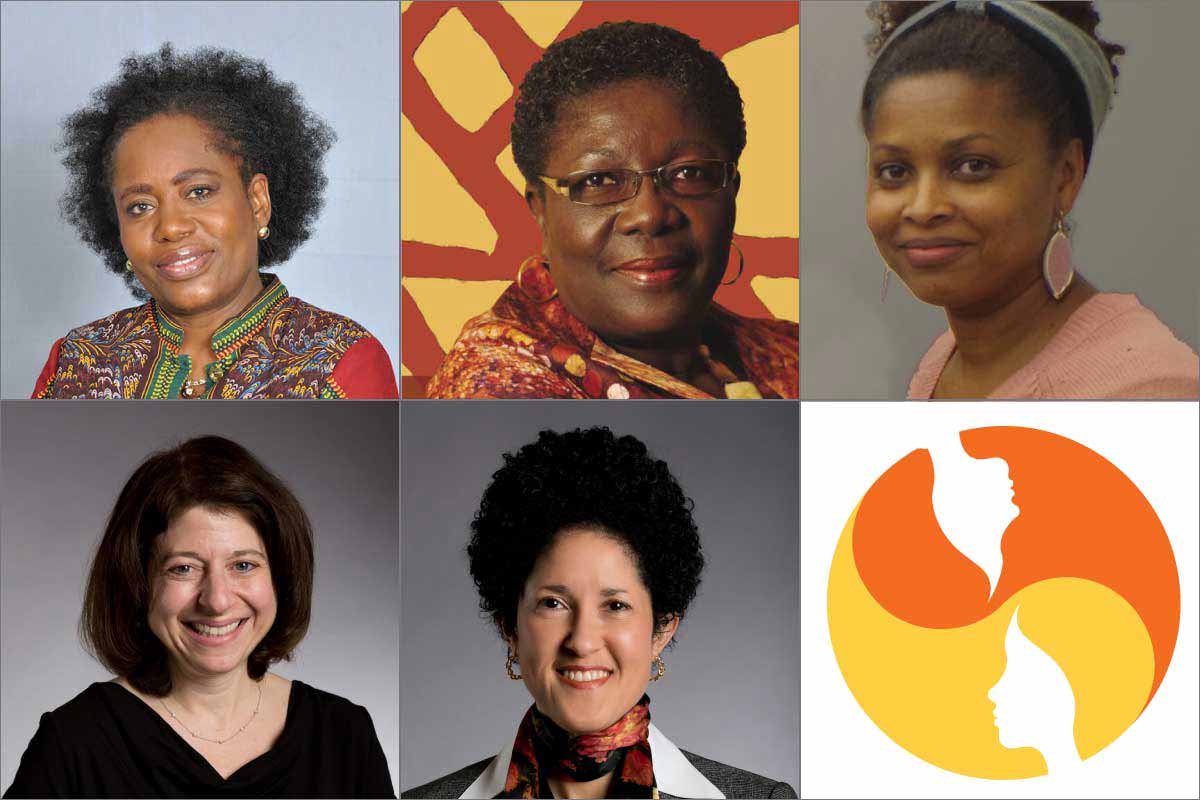 Abigail Burgesson, Dorcas Coker-Appiah, Clementina Furtado, Tracy Gladstone, Layli Maparyan, and logo from WCW UN event
Quality research supports effective policy change, better programs, and improved conditions for women around the world. The Wellesley Centers for Women (WCW) brought this important message to the 62nd session of the United Nations Commission on the Status of Women (CSW) in New York, NY, this past March.
As part of its internationally focused "Power of Data" series, WCW hosted the parallel event, "The Power of Data: How Gender Focused Research Institutes in Africa Can Support Rural Women and Girls," which coincided with the priority theme for the CSW — empowering rural women and girls.
Panelists from WCW were joined by researchers, advocates, and program staff who live and work in Africa to share their expertise and discuss ways that research can improve the lives of women and girls in rural African communities. They also highlighted examples of work from their individual organizations, which could serve as examples to other NGOs looking to incorporate research into their operations.
Presenters included (pictured above, left to right): Abigail Burgesson, special programmes manager at the African Women's Development Fund and member of WCW's Council of Advisors; Dorcas Coker-Appiah, executive director of The Gender Studies and Human Rights Documentation Centre in Ghana; Clementina Furtado, Ph.D., director of the Center for Research and Training in Gender and Family at the University of Cabo Verde; Tracy Gladstone, Ph.D., associate director and senior research scientist at WCW; and Layli Maparyan, Ph.D., Katherine Stone Kaufmann '67 executive director of WCW.
Watch the video and view presentation slides at wcwonline.org/un2018.