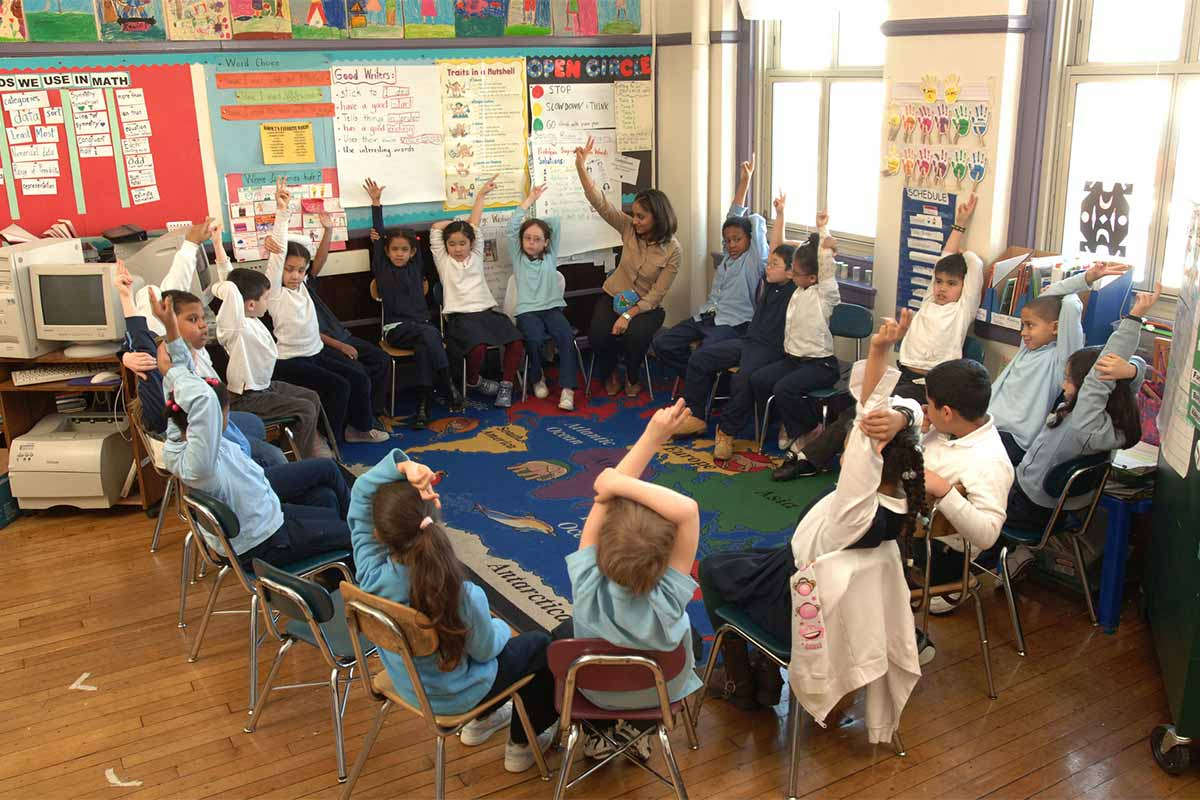 Social and Emotional Learning
This spring, Jim Strouse, program manager at Open Circle held two presentations on gratitude practices in elementary education. In March 2018, he spoke at the Blueprint for Educational Excellence National Institute, hosted by Blue Ribbon Schools of Excellence, in Reading, MA. In April, he presented the WCW Lunchtime Seminar, "Exploring the Impact of Gratitude Practices on Teacher Wellbeing."
In April 2018, Kamilah Drummond-Forrester, director of Open Circle, co-facilitated a workshop at Persisting in Challenging Times, the first annual educator conference hosted by EDCO Collaborative's IDEAS: Initiatives for Developing Equity and Achievement for Students, at Bentley College. During the workshop, Drummond-Forrester taught educators how to utilize a social and emotional learning (SEL) framework to create safe and caring environments for conversations about race with students. In the same month, she presented at two Tufts University events. Drummond-Forrester spoke at a Tufts University alumni event, "Integrating Mental Health into Public Health Practice," where she offered ways to use SEL as a lens for public health practice and prevention within schools. She also presented at the symposium, "Practicing Racial Justice: Lessons from the Field," hosted by Tufts University, which offered attendees the opportunity to share experiences of racial justice and discuss ways to further develop strategies and practices.
In May, Drummond-Forrester co-facilitated the workshop, "Social Emotional Learning in the Macro World," with her colleague Sandee Tisdale, Ph.D., of Boston College School of Social Work, at the Doc Wayne Youth Services Leveling the Playing Field Conference.
Early Childhood Education
The Work, Families & Children Team at WCW partnered with Early Childhood Associates in June 2018 to host the Early Childhood Strategic Leadership Institute -- a conference for community-based, private, and public school program leaders to learn, share, and problem solve effective leadership practices. Joanne Roberts, Ph.D., and Wendy Wagner Robeson, Ed.D., senior research scientists on the Work, Families & Children Team, both presented at the conference.