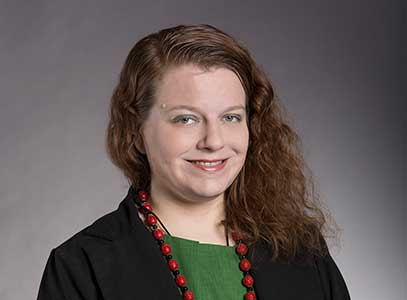 Autumn Green
Research Scientist
Ph.D., Boston College
agreen7@wellesley[dot]edu
Research interests include higher education, anti-poverty programs, and college access for low-income, first-generation, and non-traditional students.
Autumn Green, Ph.D., is an applied sociologist and nationally recognized scholar in higher education and anti-poverty programs. She is a research scientist at the Wellesley Centers for Women, where she leads the Higher Education Access for Parenting Students Research Initiative. Her research and advocacy focus on college access and success for low-income, first-generation, and non-traditional students, especially student parents.
At WCW, Green is expanding the Find Your Way project, a series of resource guides for prospective college students with kids. Find Your Way is a sister project of the Campus Family Housing Database, a complete national database of colleges and universities that allow students to live with their children in campus housing. Green is also finalizing multiple publication projects based on her research on college access and success for student parents and their children, particularly a book-length manuscript (with Amanda Freeman, University of Hartford) tentatively titled Low-Income Parents in Higher Education, with the support of a Russell Sage Foundation Presidential Award; she is also working on several article-length manuscripts. Additionally, Green is developing a pilot and demonstration project proposal for, The Two-Generation Classroom, offering a new approach to postsecondary teaching & learning.