Katherine R. Buchholz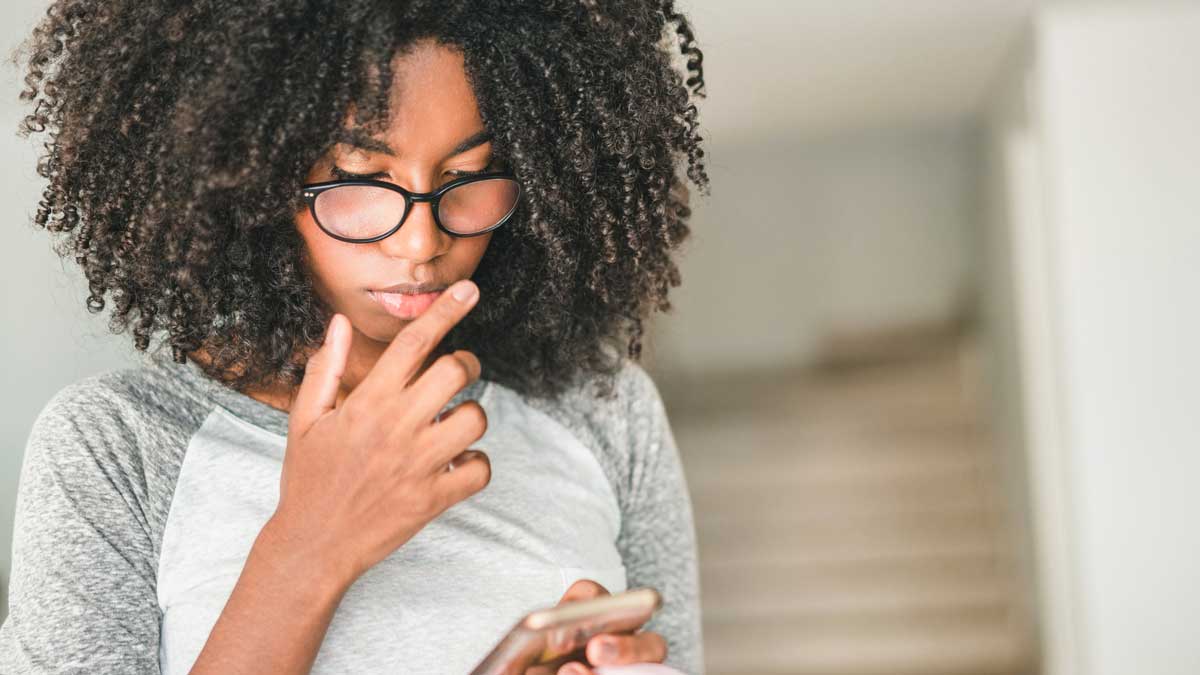 , Ph.D., joined WCW as a postdoctoral research scientist in the summer of 2019. Over the next two years Buchholz will primarily focus on two depression prevention research initiatives under the mentorship of Tracy Gladstone, Ph.D., associate director and senior research scientist at the Centers as well as the inaugural director of the Robert S. and Grace W. Stone Primary Prevention Initiatives.
What were you doing before joining the Centers?
My research and clinical background has focused on trauma and PTSD in adults—specifically women who have experienced intimate partner violence or sexual assault and veterans with combat trauma. As a clinician, I have worked with clients who have PTSD administering Cognitive Processing Therapy and Prolonged Exposure, two evidence-based therapies for PTSD. And, while my research has covered many topics, I have been particularly interested in issues related to seeking trauma-focused therapy and college student mental health.
While it is a bit of a shift, I feel that my previous work with trauma and PTSD complements the depression prevention work that Dr. Gladstone is doing at the Centers. Here, we are looking at adolescents and young adults who are at risk for depression and trying to give them skills to help weather it. In many ways it is resilience-building.
Resilience is something that I have developed an interest in through my work with trauma and PTSD. Dr. Gladstone's work provides me with an opportunity to further explore resilience and the goal of promoting mental wellness.
One of the projects you will work on at the Centers involves a depression prevention intervention for adolescents. Tell us about it.
In this study, we will compare the effectiveness of an online intervention and an in-person intervention for adolescents who are at risk for depression. Primary care providers will screen adolescent patients, and if they have elevated depressive symptoms, but not a major depressive disorder, they will be given one of these depression prevention resources. Both programs, the online program, CATCH-IT, and the in-person group intervention, teach cognitive behavioral skills, ways to understand your thoughts and change how you react to certain situations.
We already know that both of these prevention interventions are effective for some populations. This study will help us understand which program works better for different audiences. For example, will adolescents with a particular symptom profile experience better outcomes from an in-person program or an online program? What about adolescents who have parents with different levels of depressive symptoms? We'll be able to answer some of those questions with this study.
Your other major project is focused on a depression prevention program for college students.
That's right. We will take the evidence-based online program for adolescents, CATCH-IT, and adapt it for Wellesley College students. I think it's a really exciting project. We've started talking to stakeholders, like students, faculty, and staff around Wellesley College to get a sense of their perceptions about mental health issues, how they could see this program in use, and how we might best adapt it to be relevant and helpful to Wellesley students.
This will be one more tool for students who might be struggling but don't meet the criteria for major depression. The idea is to catch someone before they reach the level of having major symptoms that affect their day-to-day activities or their ability to engage in their courses. With this program, we can offer people skills to manage stress, emotions, and the depressive symptoms they are experiencing.
If this model expanded to other colleges, do you think it could impact the way that colleges approach mental health services?
I think it has the potential to add to the way colleges approach mental health with students. There's always going to be a need for a counseling center that provides mental health treatment to address psychological concerns. But I think CATCH-IT broadens the approach to include prevention across campus. This program can encourage people to think about mental health before it's a problem that interferes in someone's life in a significant way.
Both of these projects involve an online depression prevention platform. What are the possibilities for online mental health tools?
I think online tools have great potential. You can reach so many people with online tools. Many people find it difficult to reach out to a mental health professional for treatment, and online tools can provide another avenue to connect people with important skills.
You mentioned that this online program is effective and based on research. Why is that important?
Evidence-based treatments, in my mind, are essential. If someone was sick, you would want to give them the treatment that you know has the highest likelihood of making them better. Similarly, if someone is struggling with mental health symptoms, you want to know that you are providing a treatment or intervention that will lead to relief from these symptoms. Through research, we know that we have treatments that work. We know that we have interventions and treatments that can improve emotional wellbeing and help people to re-engage in the world and go about their day-to-day lives.
Have you thought about ways that you can incorporate your knowledge about trauma and PTSD into the work you are doing at the Centers?
I'm interested in looking at trauma-related factors that impact depression prevention. For example, are these preventive interventions as helpful for people who have a history of trauma as they are for people who don't? If so, that's great. If not, how can we adapt the intervention to be more effective for people with a history of trauma?
I am also interested in developing a larger program of research on the prevention and treatment of trauma-related disorders such as PTSD and depression on college campuses. I want to understand what goes into students' decisions to use or not to use therapeutic interventions, which interventions students with trauma find helpful, and how we may be able to best adapt current evidence-based interventions for use on college campuses.
Was there anything in particular that interested you about working at the Wellesley Centers for Women?
Yes. I love the mission of WCW. I love how the Centers bring together psychologists, sociologists, educators, and practitioners to make change in the world. I had actually come across WCW before I saw the job posting. I don't exactly remember how, but I stumbled upon the website, started reading about everyone's work, and thought, "I really want to work there!"
Katherine R Buchholz, Ph.D., is a postdoctoral research scientist working with Tracy Gladstone, Ph.D., at WCW. Buchholz is a clinical psychologist whose clinical and research work has focused on trauma and PTSD in college students, women survivors of interpersonal violence, and veterans.