Commentary by Kamilah Drummond-Forrester, M.A., CAGS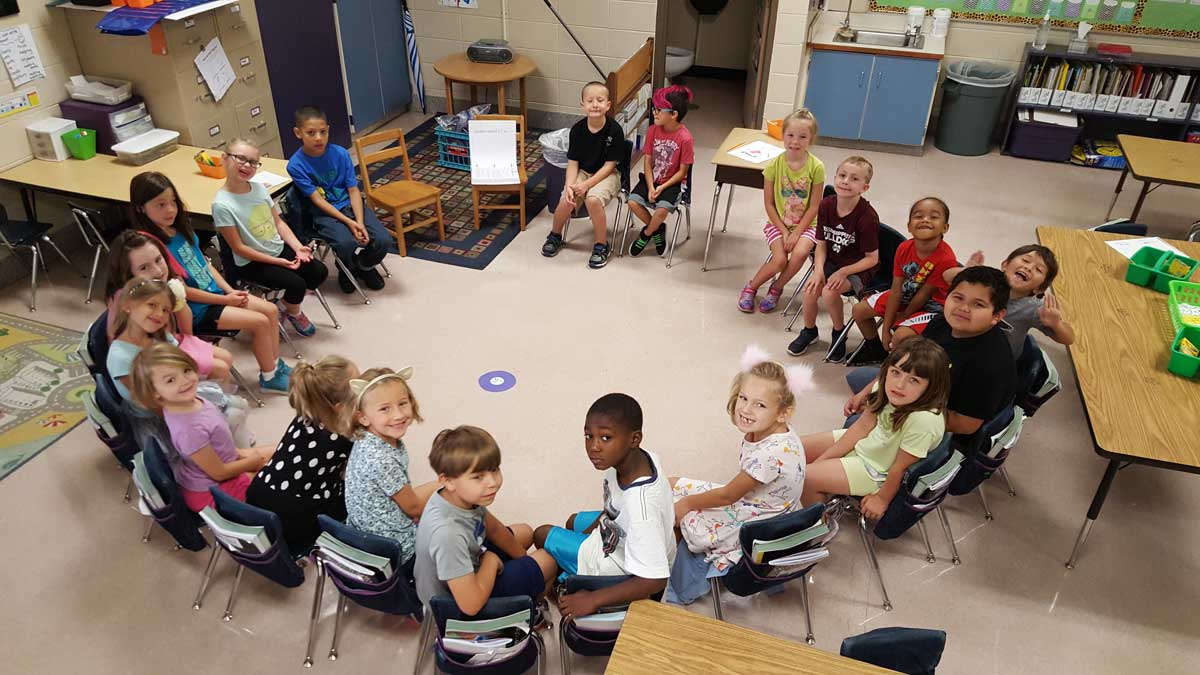 Many schools have moved towards restorative justice and restorative practices as school-wide approaches to discipline and community building in recent years. Rooted in indigenous practices, restorative justice is a philosophy and a set of practices that emphasize building community and righting wrongdoing through repairing harm rather than only punishing offenders. It views harm through a wide lens: misbehavior often has an impact not just on an individual but on the wider community. A community solution is therefore warranted. Restorative practices seek to understand why the harm was inflicted and what the impact was, and then reach a collective consensus for how amends can be made and healing can occur. Some schools use restorative justice and practices interchangeably, while others view restorative justice as the application of restorative practices.
In my work as director of Open Circle—an evidence-based social and emotional learning (SEL) program of WCW—I've come to see Open Circle as a restorative approach to SEL.
According to the Collaborative for Academic, Social and Emotional Learning, SEL is the process of developing essential social and emotional skills, knowledge, and attitudes related to five key areas: self-awareness, self-management, social awareness, relationship skills, and responsible decision-making. The Open Circle Curriculum is organized to explicitly teach and strengthen skills in these five areas for children in grades K-5. Our program couples curriculum with a multi-day, multi-modal professional development that emphasizes the importance of positive relationships as foundational to the work of teaching and learning.
I believe SEL skill development is critical for effective implementation of restorative justice practice. I have specifically noticed these areas of alignment and strength between Open Circle's skill-building approach and the restorative justice approach:
Honoring the power of the circle.
When you walk into an Open Circle classroom, you see children sitting in a circle of chairs with one empty chair to symbolize that there is always room for one more experience, perspective, or person. We encourage Open Circle facilitators to invite other members of the school community to fill the empty chair from time to time. During Open Circle Meetings, students practice expressing their feelings, sharing experiences, and problem solving. Open Circle teachers are trained to facilitate these meetings in a manner that allows for safety, authenticity, and community building.
Restorative justice also employs the power of the circle, sometimes called a peacemaking circle. A trained facilitator also provides a safe space for participants to share their feelings, resolve conflict, and explain their point of view. Sometimes others are invited to join these peacemaking circles, like family and community members.
Focus on the who.
On the first day of Open Circle training, participants are asked to reflect on who they are as individuals and how their multiple identities impact the work they do with students, families, and colleagues. It is our belief that effective social and emotional learning occurs when educators are in tune with how they show up in the curriculum and relationships they have with students. This self-awareness builds on the social awareness of knowing students as individuals, understanding where they are developmentally, and embracing who they are culturally.
Restorative justice also seeks to attend to the whole person and to provide space for emotional, social, and moral development. Emotional habits and attitudes are not simply inborn traits fixed by our genetic code, but traits cultivated through relationships with others and reflective self-awareness. Research confirms that emotional skills of empathy, patience, and emotional self-management can be learned and nurtured within the classroom and school community.
Centralizing the power of relationships.
Relationship building is at the heart of what we do at Open Circle. Teachers have known for a long time that academics aren't the only important things children learn in school. School is also a place where students learn about themselves and each other and about how to get along, solve problems, and contribute to a community. In today's classrooms, students learn actively through social interaction, so they need to learn the tools to have positive interactions when working with others.
Open Circle professional development emphasizes the importance of attending to all relationships within a school community—relationships among students, among adults, and between adults and students. Relationship building is also foundational to the restorative approach. Restorative justice can't occur without trusting and caring relationships between all members of a school community. These relationships offer a foundation for effective problem solving and conflict resolution.
A community approach.
Open Circle's whole-school approach is crucial to its success. We provide professional development and support for all members of a school community. Effective SEL requires whole-school involvement, where all adults in a school community—teachers, administrators, counselors, support staff, and families/caregivers—acknowledge and reinforce SEL skill development throughout the school day and beyond. This approach has a unifying effect.
Restorative justice, too, can help to build a positive school climate, a sense of belonging, and a connectedness among students and adults to the school community. It depends on the circle—all members of a community sitting together—as a space that is structured to cultivate and support positive behavior inside and outside of the circle, generating a positive school climate.
Strengthening a reflective process, mindfully.
Reflection and mindfulness are embedded throughout the Open Circle Curriculum and training. We purposely slow our professional development down to offer moments for educators to reflect on their practice from a variety of vantage points. Students are taught to strengthen their ability to reflect mindfully on their behaviors, intentions, and community impact.
Research shows that mindful practices can have a tremendous impact on physical and mental wellbeing—supporting learning and protecting a student's developing brain from the harmful effects of stress and trauma. They also cultivate greater self-awareness and an expanded awareness of others and the world. Restorative justice highlights mindfulness and reflection as a way to enhance mental, physical, emotional, and spiritual wellbeing.
Open Circle and restorative justice have something else in common: they're both associated with positive results. SEL helps children by promoting their health and wellbeing and contributing to the prevention of violence, truancy, bullying, and drug and alcohol abuse. In addition, it is associated with significant gains on academic achievement tests. Restorative justice also results in positive outcomes: reduced suspensions, reduced repeat suspensions, increased connection to school and learning, better relationships between parents and school administration and staff, and better relationships between children and their parents.
I believe that it is important for educators to consider how SEL goes hand in hand with restorative justice, and how both can be implemented in tandem. Together, they can contribute to a healthier, happier school community.
-
Kamilah Drummond-Forrester, M.A., CAGS, is the director of Open Circle, an action program of WCW that equips elementary schools with evidence-based curriculum and training to improve school climate and teach children essential social and emotional skills.