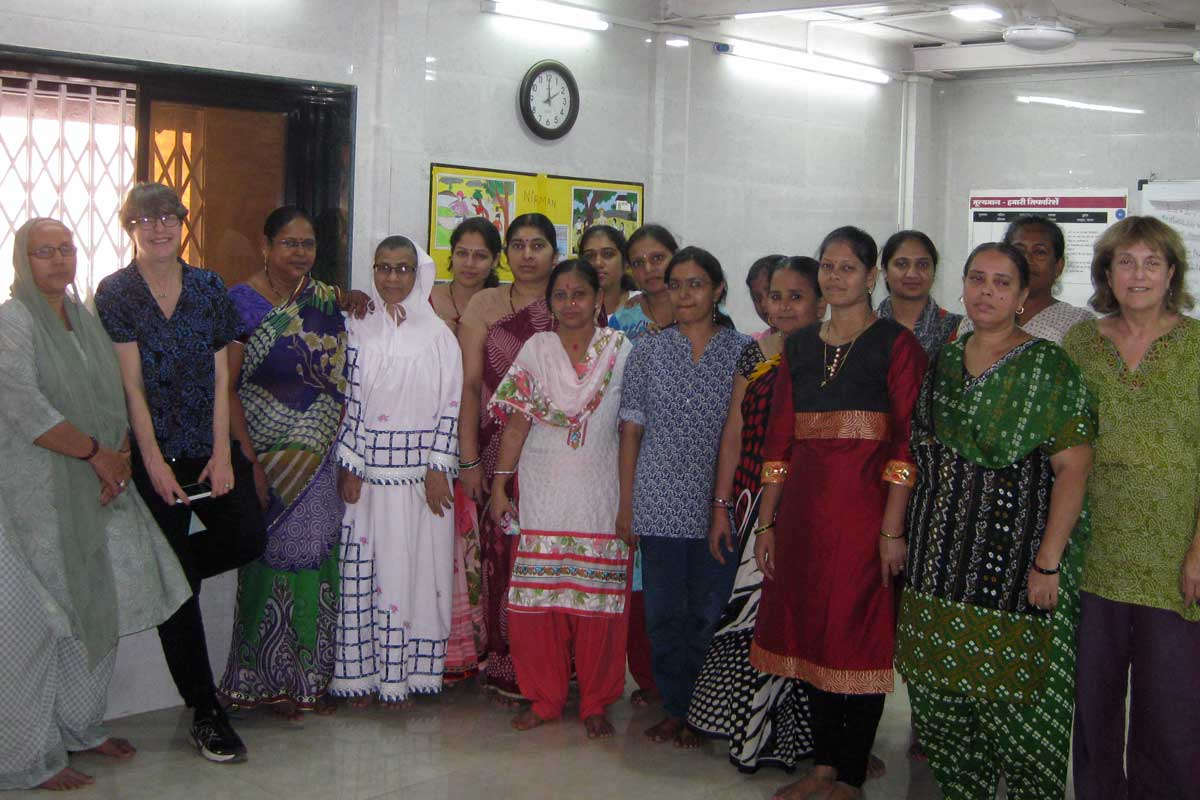 I have been a fan of MarketPlace: Handwork of India for decades, not simply because it is a Fair Trade organization but also because I love their clothing. I am the happy owner of many of their shirts (long and short sleeved), dresses (winter and summer), jackets, and wraps. Some of my clothes are bordering on 30 years old, faded and sadly, no longer available -- not even on the clearance site.
Generally, I make my purchases from the catalog, not from their website. I would wait until the catalog arrived to make my choices and over time, I began to notice that the catalog held more than just items to purchase. Indeed, it had stories and photographs of the women -- their lives at work, at their homes, their children, their recipes, their excursions, their wishes, their struggles, and accomplishments. I was intrigued and wanted to know more. This was not your usual catalog.
Since my Wellesley colleague Emmy Howe and I were traveling to Delhi for the Sex/Ed Conference in November 2017, we decided to schedule some visits in the Mumbai area. Among those we wanted to visit was the office of MarketPlace, located in the suburbs of Mumbai. After some negotiations with the CEO Pushpika Freitas and with input from the local director/supervisor, Linda Machado, we arranged to visit their office in the Santacruz East area of Mumbai.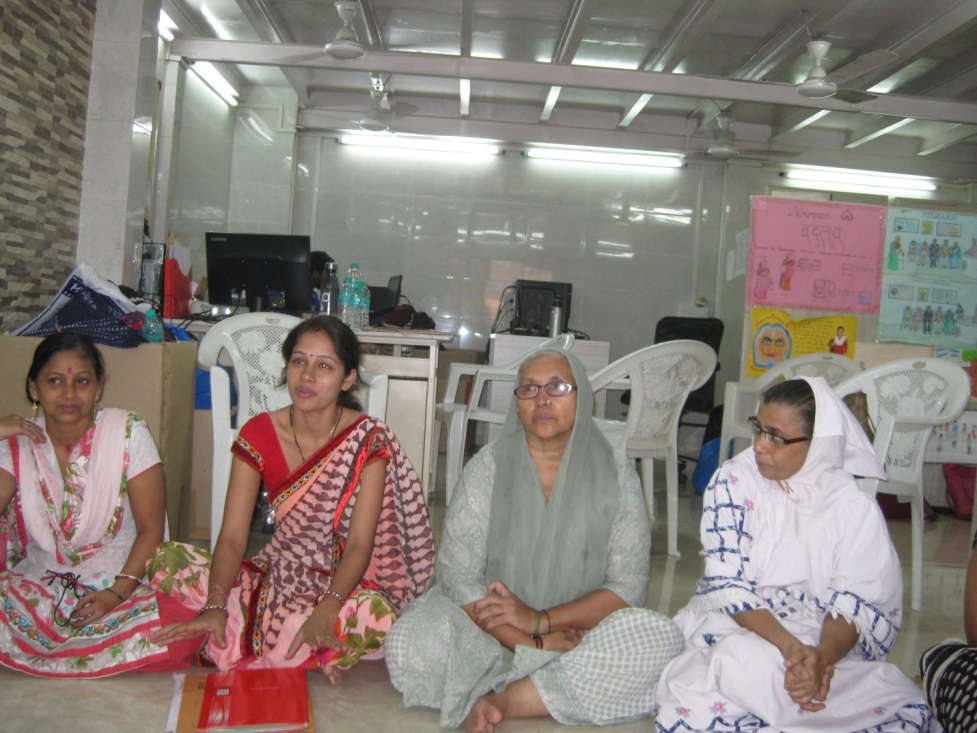 With our cell phones actively participating in locating the office, along with the skills of our car service driver, we arrived after lunch on November 14, 2017. About 12 women artisans were gathered together along with some staff -- they greeted us with a special handmade mandala on the floor, and after a candle lighting ceremony, they sang us a song that they had written.
Our conversation got off to a lively start as we shared with them a song, albeit on YouTube, "Bread and Roses" sung by Joan Baez, and told them about the history and lives of women workers in the garment industry in the U.S.
With translation provided by some of the social workers from the NGO part of MarketPlace, called SHARE, which is responsible for the social development and empowerment of the women, along with our host Linda Machado and with some of the artisans who spoke English, we discussed the MarketPlace clothing that I wore and how I had spread the word among my colleagues. In addition, and more substantively, we discussed some of the unique features that MarketPlace offered them -- help with the education of their children, literacy programs, health improvements, the kids programs (148 kids between ages 4-25 years old); and how some of them had been promoted from within from artisan to supervisor. As they were promoted within the organization, they were provided with additional training in accounting and bookkeeping. Throughout our time together, we detected their obvious pride in their work and in their organization. One of the women said, "If not given this opportunity, we'd be washing dishes or doing housework in someone else's house."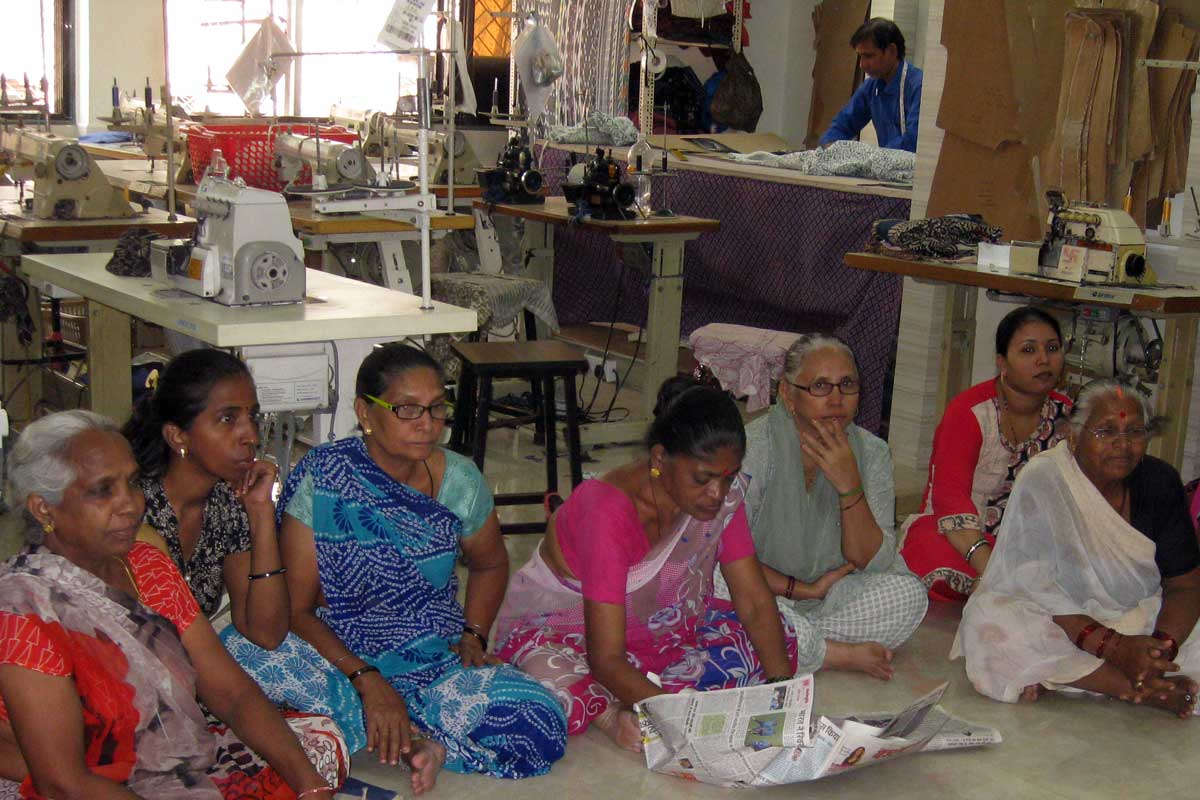 Another special experience awaited us after some of the women artisans left with their bags of garments, which needed their embroidery; we climbed the stairs to the workshop. There we met additional artisans who worked on sewing machines, creating some of the prototypes for new clothing. Best of all, we watched a weekly discussion group -- an article of interest from the newspaper was selected and a group of women, ranging in age from 20-70 years old, sat in a circle expressing their opinions. This week's topic was on dowry, which provided for a heated conversation. Even though we could not follow the conversation in Hindi, we noticed the animation that it produced. I asked Linda privately if all of the women were literate and she told me that some were not but the articles were read aloud so all participants were able to be involved.
The visit with the artisans in Santacruz East was so meaningful and vivid, and I know that I speak for both Emmy and myself when I say that we treasured our time there and the photos that we have of it. I will buy their clothing with new meaning attached to each and every item. And a big thank you.
Nan Stein, Ed.D., is a senior research scientist at the Wellesley Centers for Women. She has conducted research on sexual harassment/gender violence in K-12 schools and teen dating violence for more than 30 years and co-led the Shifting Boundaries, school-based dating violence prevention program.