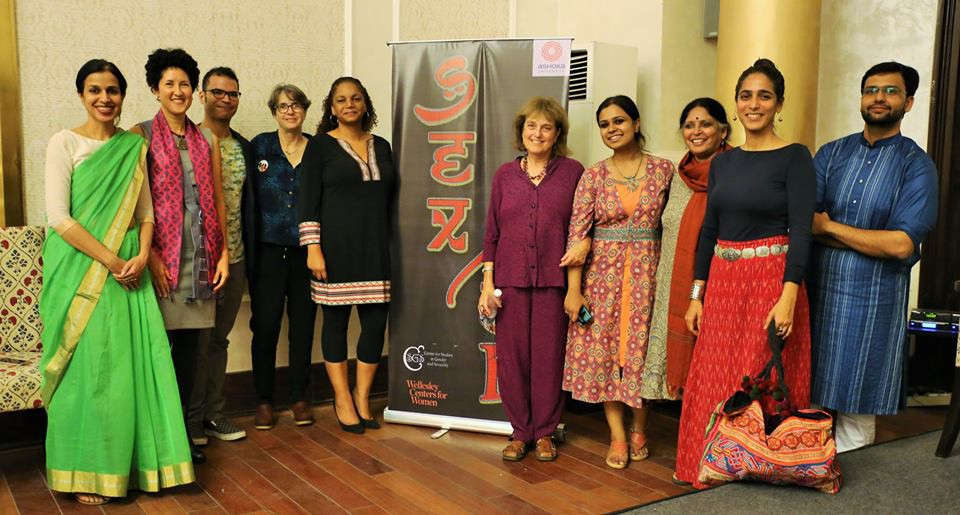 The Wellesley Centers for Women (WCW) partnered with colleagues at the Centre for Studies in Gender and Sexuality (CSGS) at Ashoka University to jointly host the Sex/Ed conference, an international gathering in New Delhi, India, in November 2017.
"This event represents the culmination of three years of relationship building and figuring out how best to bring our two institutes together," Layli Maparyan, Ph.D., the Katherine Stone Kaufmann '67 executive director of WCW, said of the conference. Sex/Ed was the first event to formally showcase the collaboration between WCW and Ashoka's CSGS as well as the first-ever conference in India that explicitly brought together issues of sex and education.
Over two days, academics, activists, artists, and performers from the U.S., India, and elsewhere painted a vivid picture of the intricate issues surrounding sex and education as well as the relationship between the two.
"This is a conference on sex ed, not necessarily as sex education, but really the relationship between two complex, incredibly large and messy concepts," Madhavi Menon, Ph.D., professor of English and director of CSGS, said at the conference. "The first question around which we might start thinking about the relationship between sex and education is the following, can sex be educated?"
Speakers addressed the intersections between gender and sexuality, discussed educational policy and theory, and grappled with questions about the relationship between sex and education in history, art, literature, law, and culture. Throughout the conference, cross-disciplinary speakers and performers focused on these topics in both an international realm and an India-centric context.
Sex/Ed opened with a discussion that laid out the relationship between sex, education, history, and culture. This included a historical look at laws regulating desire in educational institutions and public spaces. It paved the way for presentations addressing sexual harassment; sex, education, and the classroom; reproductive justice; sex work; and the role of sex in pop culture. The program was rounded out with video screenings, theater shows, art installations, poetry readings, and other performances.
Over 20 speakers shared their expertise at Sex/Ed. Presenters from WCW included Emmy Howe, M.Ed., co-director of WCW's National SEED Project; Layli Maparyan, Ph.D.; and Nan Stein, Ed.D., senior research scientist.
While in India for the conference, Howe, Stein, and Puja Kranz-Howe, Lesley University senior and Howe's daughter, visited two local organizations in the Greater Mumbai area – the women's cooperative MarketPlace India and the Apni Shala community education programs founded by trained SEED leader Amrita Nair.
Read more about the Sex/Ed conference as well as the visits to area schools and organizations taken by Howe and Stein in the forthcoming Research & Action Report. For even more on the Sex/Ed conference, watch a brief overview video on the event from Ashoka University.