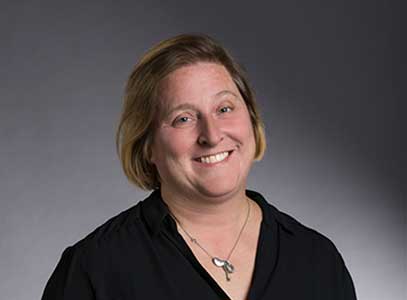 Joanne Roberts, Ph.D.
Senior Research Scientist
Ph.D., New York University
jroberts@wellesley[dot]edu
Focused on evaluating policies and programs designed to promote cognitive and social development of children and wellbeing of women and families, with emphasis on field of early care and education
Joanne Roberts, Ph.D., is a lifespan developmental psychologist interested in the cognitive, language and social development of young children. A member of the Work, Families, & Children Research Group at WCW, she is particularly focused on the early care and education of young children and ways in which to enhance early care and education policies and practices as well as parenting practices that foster children's developmental outcomes.
Education
Roberts has a Master's Degree in Educational Psychology and a Doctoral degree in Psychological Development from New York University. For her dissertation, Predictors of cognitive outcomes of 14-month old children from low-income families, she considered the role of maternal language, maternal play, and social support networks. She also looked at maternal language and symbolic play, and the social support networks of both mothers and children in relation to children's developmental, communicative and symbolic play competencies during the second year. She based this study on a sample of 100 low-income mother-child dyads.
Background
Background
Prior to working at the Wellesley Centers for Women, Roberts served as coordinator for the NYU site of the National Early Head Start Evaluation. She has been a project director of the Massachusetts Cost and Quality Study of Early Care and Education: Infant-Toddler Care and the Maine Cost and Quality Studies of Community Preschools and Family Child Care at the Wellesley Centers for Women since 2001.