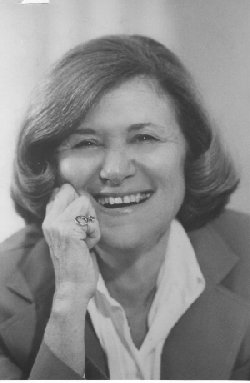 Maggie Tripp: Firebrand Feminist in a Peck & Peck Suit
Maggie Tripp (1921-2014) was a trailblazer with a special connection to the Wellesley Centers for Women. Known for her impeccable appearance in Peck & Peck suits (who remembers these??) when everyone else was dressed in jeans, she was an "improbable" feminist whose indomitable spirit and can-do attitude attracted her to the women's movement early on and whose wise and witty speaking ability allowed her to become what the Long Island Newsday described as "the respected mouthpiece of the women's movement." In 1974, she published a forward-looking edited volume titled Woman in the Year 2000, with provocative chapters by authors ranging from Gloria Steinem, Bella Abzug, and Letty Cottin Pogrebin to Alvin Toffler. In 1988, she donated her extensive feminist book collection to the Wellesley Center for Research on Women (as we were then called), after it was rejected by her own alma mater, the University of Pennsylvania. Her donation established the Madelyn B. Tripp Library, an intimate reading room filled with both important classics and lesser-known volumes that were influential in their time.
Recently, we added a particularly special volume to the library: A Woman with a Mind of Her Own, subtitled The Delicious Adventures of Maggie, Who Lived by Her Own Rules as Daughter, Wife, Mother, Businesswoman, Professor, Author, Public Speaker…and True Feminist (Archway, 2015). This book, part memoir and part posthumous tribute, was written by Maggie's husband, Alan R. Tripp – Maggie's biggest fan and a "women's movement man" in his own right. This delightful and illuminating book combines personal anecdotes about Maggie in each of these roles with excerpts from her writings and speeches, to provide not only a historical record of an important figure in the second-wave women's movement but also food for thought today.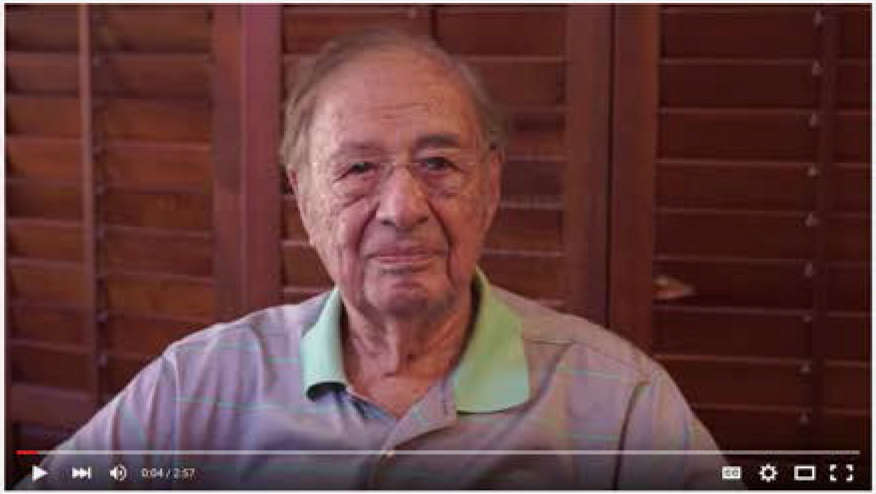 Over the summer, Alan visited us here at the Wellesley Centers for Women, and here's what he had to say about Maggie>>
If you look carefully through the New York Times Book Review this weekend, you might just find this new book. It is the perfect read for a train ride or the beach side (where I myself read it this summer), and its anecdotes are shareable even with young feminists (read: teenagers) of any gender. It's the kind of book that even people who don't call themselves feminists will relate to and enjoy, and yet seasoned feminists will learn something new, too. It's a true feminist family affair!
Alan Tripp has described Maggie as both "blunt" and "charming" – a combination of attributes that helped her break down barriers and advance the women's agenda in her time. As a young student at Barnard, she found the rules archaic and confining and took her complaints to the school's famous dean, Virginia Gildersleeve. The dean challenged Maggie to "resign" if she didn't like the rules, which Maggie did, choosing to continue her studies at Penn instead. There's a wonderful story in the book about how, later, in 1968, Maggie moved to New York and stormed into the registrar's office of the New School for Social Research asking to take courses "where the action is." The registrar directed her to women's studies, and the rest is history. From there Maggie became a women's studies instructor, author, speaker, organizer, and general firebrand! I encourage you to learn more about the life of this colorful mover and shaker who is very dear to all of us at WCW!
Layli Maparyan, Ph.D. is the Katherine Stone Kaufmann '67 Executive Director of the Wellesley Centers for Women at Wellesley College. Learn more about Maggie Tripp and Alan Tripp's new book at TrippyBooks.com today.