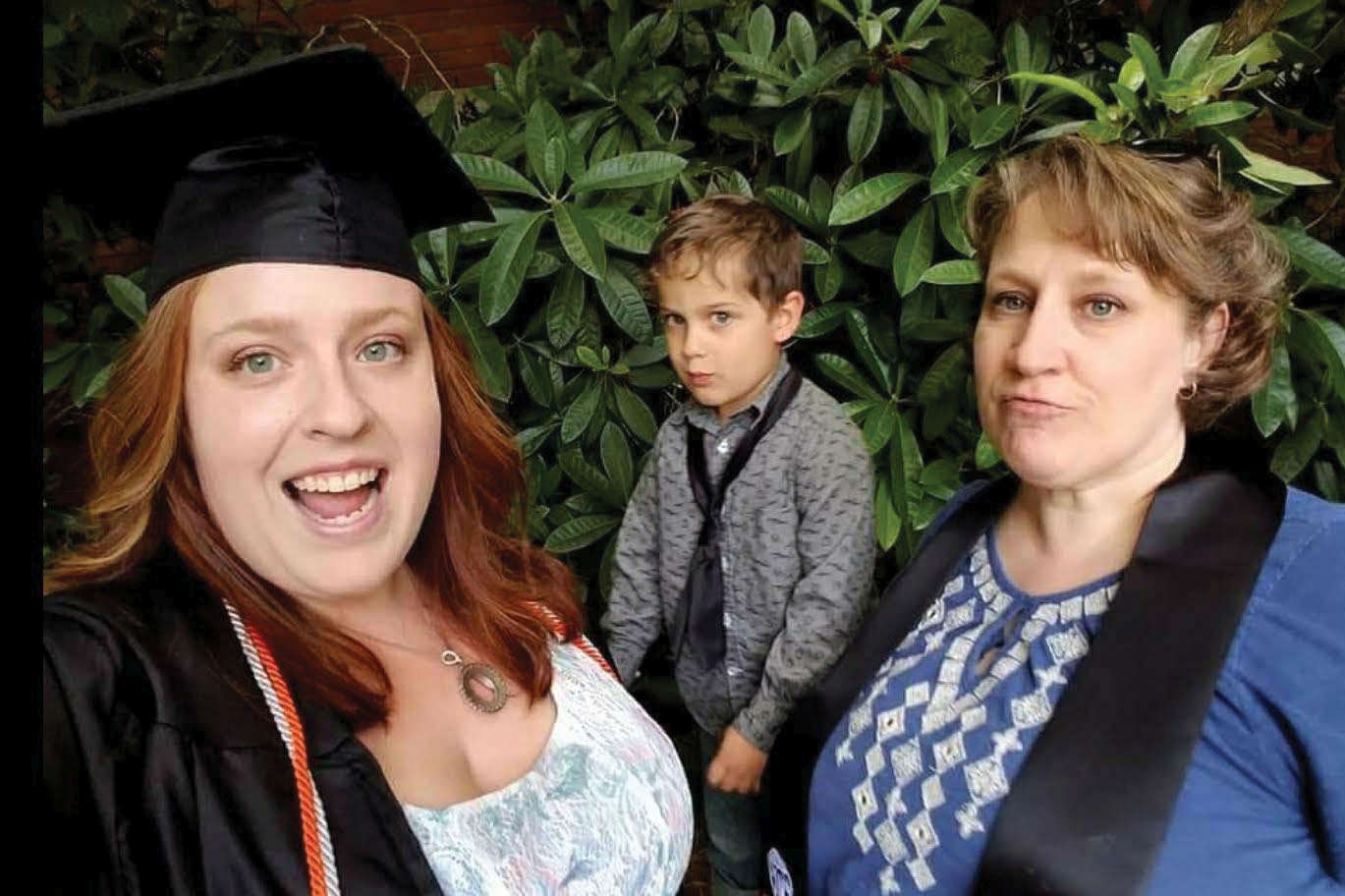 Law student and single-mother Michaela Martin celebrates her graduation from Oregon State University with her mother and son. Martin created and championed SB 564 to support Oregon student parents. Photo courtesy of Michaela Martin.When WCW Research Scientist Autumn Green, Ph.D., spoke at a hearing on a proposed bill to collect data on college students who are parents in Oregon, she brought a wealth of research and personal experience to the table.
As a student parent who attended both Chemeketa Community College in Salem, Oregon, and the University of Oregon, she knew what it was like to be a student parent who sometimes felt invisible on campus. And now, as a researcher, she knows how important it is to have data on student parents.
"Many institutions don't know how many student parents attend, and therefore don't have the data they need to provide services like childcare, family housing, or student parent resource centers," she said. "Supporting student parents with these kinds of services is critical to helping them graduate."
The bill will allow students to identify whether they are parents or acting as parents on forms used to collect demographic information at community colleges and public universities. Green testified in support of it, and also released a report based on the findings of a preliminary landscape scan of Oregon's college and university resources and state policies with regards to student parents.
In May, the bill passed and was signed by the governor of Oregon. Green hopes to see similar bills pass in other states.
"It's exciting to watch our research, along with the work of many other advocates, be transformed into concrete action," she said.